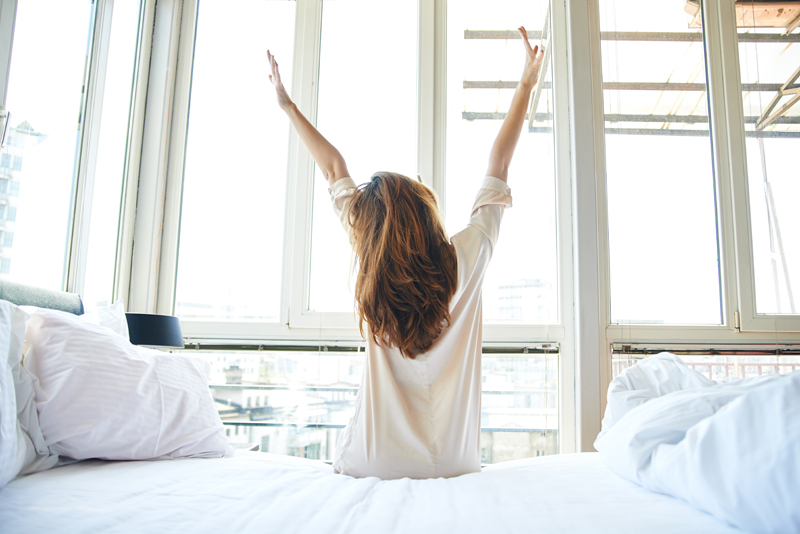 Prior to March of this year, I'm not exactly sure what I did first thing in the morning. Six years ago, I know the first thing I did when I woke up was to prepare my children for school before getting ready for the day myself. I was pouring cereal, putting lotion on faces, looking for socks etc. Now that my daughter is a pre-teen and my son a few years older, in the morning I make sure they stay on schedule and remind them to take in permission slips, gym clothes, etc. As a mother of big kids, my role has evolved to be more administrative than hands on care giving.

This transition was so gradual, I wasn't aware it even happened until the spring of this year. One day in February, I woke up, got my kids out of bed and while my daughter was in the bathroom, I logged on to the computer to check my email. I never made it to my email account because an intriguing article on Yahoo captured my attention. I read that article—it was about a celebrity—and when I finished, I Googled another article and another. Before I knew it thirty minutes had gone by. My daughter was fully dressed and my son was in the bathroom. I had not been interrupted one time.

That's when it hit me, the change in my responsibilities came with a huge perk—time. Instead of filling my head with useless information, I could have spent the same half hour of precious, interrupted time working out. Sure in the past I've exercised in the mornings, but I was often interrupted by requests like "Mama, I can't get the toothpaste out of the tube," or "I can't find my other shoe," and so on. Those days were over and had been over for awhile, I just hadn't noticed.

I made a promise to myself: the first thing I would do every single morning after making sure the kids were awake would be to jump on the Wii Fit for 30 minutes of exercise. I kept this promise every day from March all the way through to August when I spent a week and a half at my mother's house. As soon as we got back, I resumed my habit of getting on the Wii first thing every single day—even on the weekends. It's now one of my new success rituals.

Recently when I was reflecting on how well my "Exercise first thing every day" goal was going, I wondered if might I not use the same technique to "Work on my novel every day." I had 30 pages of a new book written, but hadn't worked on it for three months because frankly while I love the "idea" of being a romance author, I procrastinate. Unlike nonfiction, my romance novels do not flow from me. I must struggle with them.

I was concerned that writing first would make it more difficult to exercise later. I thought about keeping exercise as priority number one and writing as number two, but then I remembered what Brian Tracey wrote in Eat That Frog. He said if you have to eat two frogs in the morning, eat the ugliest one first. After eight months, my exercise habit is secure and far more attractive than the fiction writing which is now my ugliest frog.

I set a goal "to work on my novel first thing everyday for 21 days." To make sure I do it, I tell myself that I only have to write for five minutes. Since getting started is usually the hardest part, on most days I write for much longer. It's been a week and I haven't missed a day.




Related Articles
Editor's Picks Articles
Top Ten Articles
Previous Features
Site Map





Content copyright © 2021 by Leah Mullen. All rights reserved.
This content was written by Leah Mullen. If you wish to use this content in any manner, you need written permission. Contact Leah Mullen for details.