International Children's Day in Germany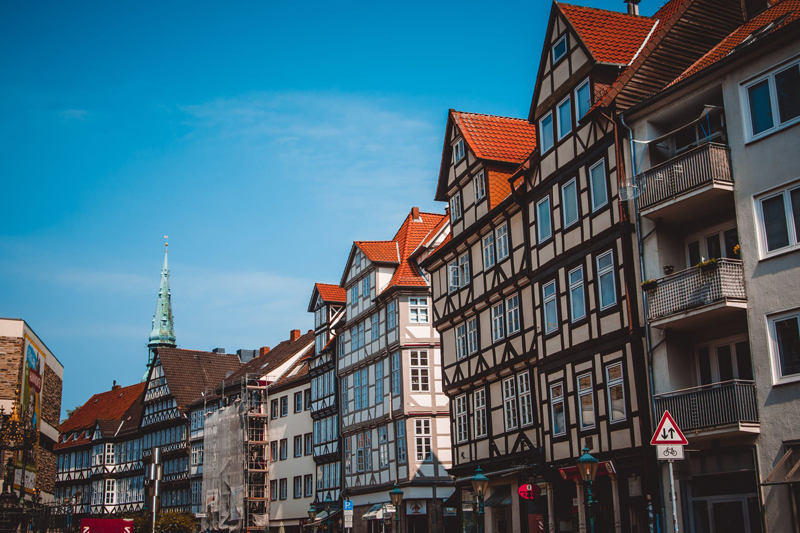 June 1 has been International Children's Day since 1925. A day of global celebration by and for the world's children, created at "The World Conference for the Well-being of Children" in Geneva, Switzerland. Also a day when the deprivations and obstacles many children in the world face in their lives,
including their right to basic necessities and an education, were to be highlighted and solutions sought.
It is the children of today who will play a leading role in the future of all communities around the world.
After WWII Kindertag was commemorated mainly by Eastern Bloc countries including East Germany; the DDR. Although its origins were the result of a combination of two events centered around child welfare that took place on the same day. Neither with any connection to communism.
"The World Conference for the Well-being of Children" was being held in Switzerland, where 54 representatives from different countries were discussing the best ways to protect children; while in San Francisco the Chinese consul-general invited Chinese orphans to a highly successful and publicized celebration of the "Dragon Boat Festival". A coincidence that led to June 1 being chosen as an official Children's Day.
It is a holiday filled with celebrations involving children in one way or another: school trips, entertainment, gift giving, singing, raising money to help others. As well as conferences and speeches dedicated to publicizing problems and seeking ways of protecting the rights and welfare of all children.
Internationaler Kindertag was a big holiday in East Germany, and one eagerly anticipated by the country's children, but political overtones were added to the general festivities. Just as they had been in 1930's Germany.
For example symbolic destroying of western literature by pupils and "Young Pioneers"; the East German youth organization.
Meanwhile from 1954 West Germany had begun to follow World Children's Day, Weltkindertag; associated with UNICEF, the United Nations International Children's Emergency Fund.
This was held on September 20 and had less to do with games, presents and songs and more with "shining a light" on the lives of children worldwide; seeking ways to protect their rights.
After German reunification in 1990, the population of what had been the German Democratic Republic were expected to adjust to the traditions, and follow, the date and name of the event that had been celebrated in the West.
Not surprisingly the majority of former East Germans had other ideas, and they have not unilaterally adapted to this "new" day.
Together with other Eastern European countries, a majority of parents in eastern Germany continue to mark Children's Day on June 1, including with communal "Children's Day" celebrations.
So Germany's "Children's Days" remain separate celebrations.
Although the once divided city of Berlin, for years a small island in the middle of East Germany, deals with the situation diplomatically and makes a holiday of both days.
A bonus for the city's children.
And there is a movement, "Mehr Zeit fuer Kinder", More Time for Children, which believes as there are two traditional days in place then the whole of Germany should celebrate both of them.
An idea enthusiastically backed by the toy industry of course.
Around the world there are many days dedicated to children. Days when young people, their lives and futures, are officially recognized, and events held to provide them with help and support in some way, so increasing their chances in life. But there remains no recognized universal "Children's Day", and in Germany, for the moment at least, June 1 continues to be celebrated as "International Children's Day" in one part of the country but arrives later in the year in the rest.
Official DDR Poster for June 1, Kindertag: International Children's Day for Peace and Friendship, via ddr-kabinett-bochum - The end result of a paintball game in Berlin on 'Internationaler Kindertag', via s-bahn-berlin.de
You Should Also Read:
Halloween and All Saints Day In Germany
Children's St. Martin's Day, November 11
Cologne's Chocolate Museum


Related Articles
Editor's Picks Articles
Top Ten Articles
Previous Features
Site Map



Follow @GermanKultur
Tweet





Content copyright © 2021 by Francine A. McKenna. All rights reserved.
This content was written by Francine A. McKenna. If you wish to use this content in any manner, you need written permission. Contact Francine A. McKenna for details.