Working with Heartbreak Meditation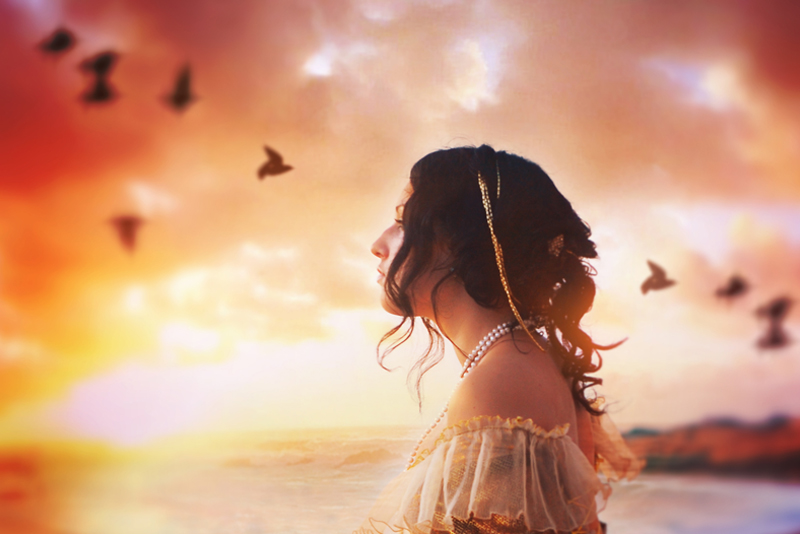 The following meditation about working with heartbreak has been reprinted by permission from Sally Kempton. Sally Kempton teaches at the cutting edge of ancient and contemporary wisdom, unfolding the energetic practices of the tantrikas in an atmosphere that creates space for real inner change. A former swami in a Vedic tradition, she has been teaching for nearly 40 years and is known for her powerful transmissions of meditative states. Sally is the author of the recent best-selling book Meditation for the Love of It, and writes a popular column, Wisdom, for Yoga Journal. Visit her at sallykempton.com. I am very grateful to Sally for allowing me to share this with my BellaOmline readers.

1. Begin by fully feeling your sadness. Perhaps there's a sense of heaviness associated with it, or you feel tears rising. Become aware of the sensations in your body associated with the sadness. Feel the sensations as fully as you can. Breathe with them. Let go of the story.
2. Let your attention drop into the heart area. Sense that you are breathing in and out through the heart.
3. Bring the energetic sensation of sadness into the heart area. Simultaneously, become aware of a field of space or sky stretching out behind you. Imagine that it has a color, maybe gold or deep blue.
4. Begin to breathe the feeling of sadness in through your heart and into the sky behind you. Then breathe out, imagining that you are breathing out the sky, with its color, through the feeling in your heart and into the room. Continue this for a while.
5. Think of others who might be suffering sad feelings. You'll find images coming up quite spontaneously—people who lost loved ones, people who failed at something important, people you know, people in the news.
6. Inhale with the sense that you are taking in these people's sadness, letting it pass through (not remain in) your heart and dissolve into the beautiful sky behind you. Exhale, breathing the color and spaciousness of the sky back into the sad people. It's important here to breathe the sadness through the heart and into the sky, and to breathe the sky back through the heart and into the sad images you have drawn in. You're not holding the sadness in your heart, but rather, using the heart as a portal to let the sadness dissolve into the spaciousness of the sky.
7. Pay attention to the inner states that arise as a result of this practice. There may be an awareness of your intimate connection with all others or a sense of the impersonal nature of sadness. As you practice this over time, you may notice that it does arouse feelings of true compassion, love for yourself and others, and a recognition of your own soft heart.


Related Articles
Editor's Picks Articles
Top Ten Articles
Previous Features
Site Map





Content copyright © 2021 by Christine Beauchaine. All rights reserved.
This content was written by Christine Beauchaine. If you wish to use this content in any manner, you need written permission. Contact Christine Beauchaine for details.