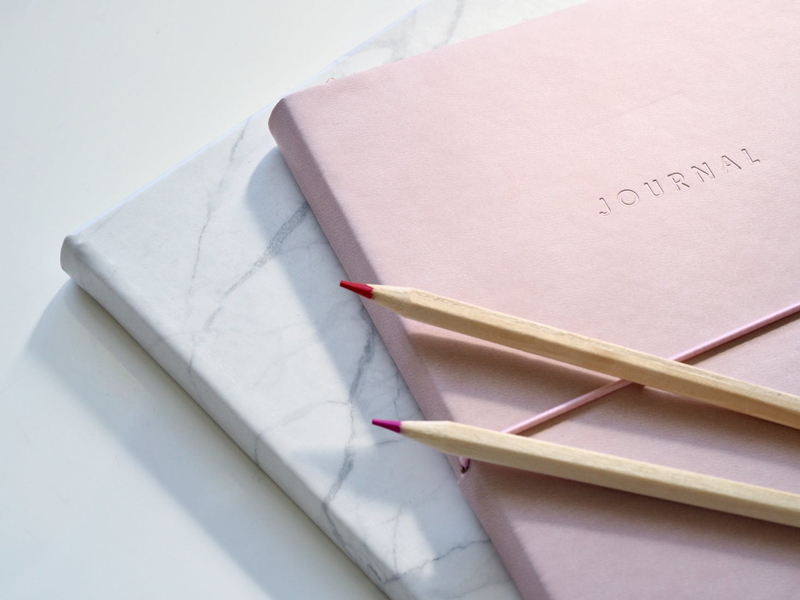 School has begun all across the United States. Parents have sent their children to school and few journal about this first day of school. Whether it is the first day of preschool or college, the day is very important to both the student and parent alike. Nerves fill both sides of the equation along with hope and promise for tomorrow. First are so important because they cause of to refresh our outlook on the future while holding the past just a little farther away than most any other time.

Journaling firsts are something most journalers do not consider apart from the firsts of a newborn child. All parents seem to journal about the first step, the first word, the first laugh, the first anything wanting to never forget the moment. Yet there are so many more firsts in a persons life.

Let's look at the first day of class. Just this one day creates an atmosphere that will carry through the entire semester. A journal can help one prepare for their first day of school as a parent, teacher, student or friend. Teachers will have a lesson plan established long before the first day of school. Their lesson plan includes things like breaks in the day, what topics will be discussed and so on. However, few teachers actually plan for the appropriate atmosphere. For a teacher planning how a student can express themselves safely the very first day is vital, along with learning how to make friends and deal with frustrations. They could use a quote like: "Accept me as I am – only then will we discover each other" by Federico Fellini (1920-1993), Italian director/screenwriter. Let us leave the teacher for a moment because there are lots of helps for them.

Let's look at the student. How can journaling help a new or returning student? Using a 'first' journal template is a good way to begin. Below you will find some prompts found in a 'first' journal template.

Date: Always record the date of your journaling page!
This is my 'first': Fill in what first this is. . .maybe first day of school or first tooth fairy visits.
What emotions are you feeling?: Writing down emotions is so important. . .and we have all been through firsts of many kinds where there are several emotions all at once.
What do you want to accomplish?: For a child it would be worded a little differently, but it should convey the same thought. Learning how to verbalize calm anxious emotions early and is a building block for life.
What are you looking forward to?: Learning to see 'firsts' from a different perspective gives one confidence in their future.
What 'firsts' have you already experienced, and how did they turn out? Remembering past accomplishments builds trust and security that we are loved and cared for.
Four simple prompts. Each prompt leads you to many wonderful veiled truths. Here are some 'firsts' you might want to consider.

1. First time you wrote a love letter.
2. First time you had a new flavor of ice cream.
3. First day of your vacation.
4. First day of the rest of your life.
5. First day you went to church.
6. First concert.
7. First time you ran a marathon.
8. First day at a new job.
9. First moment you knew you were loved.
10. First moment you knew you accomplished something.
11. First time you knew your child was okay.
12. First time you ate a new food dish.

There are so many things we can journal about, but 'firsts' should be right up there with waking up. Soon you will realize that each day is a new 'first' if we would only let it be. Rise and shine and let your heart see the glory of today as if it is the first time you woke up.

Keep journaling.


Related Articles
Editor's Picks Articles
Top Ten Articles
Previous Features
Site Map





Content copyright © 2021 by Kathy Garcia. All rights reserved.
This content was written by Kathy Garcia. If you wish to use this content in any manner, you need written permission. Contact Kathy Garcia for details.