Florida State Reptile – American Alligator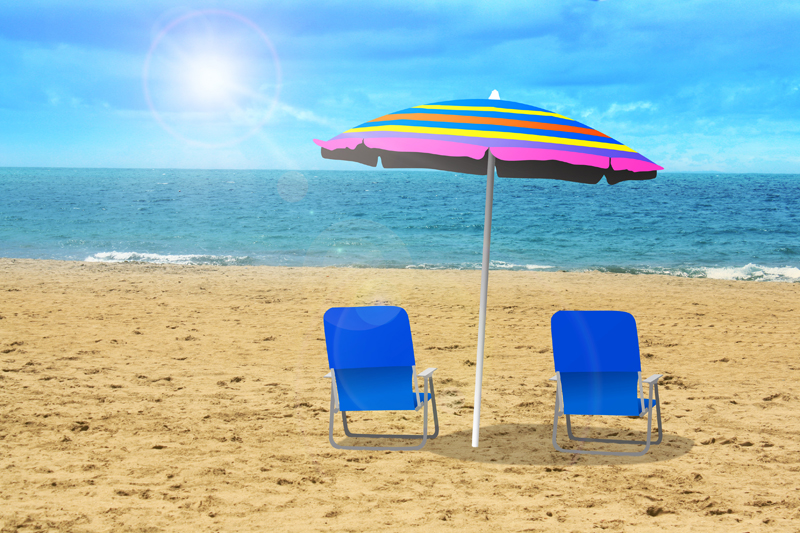 Because it is such a common sight in the state's freshwater lakes, streams, ponds, and wetlands, it should not surprise anyone that Florida's official state reptile is the American Alligator (Alligator mississippiensis). But there was a time when these reptiles were not so ubiquitous. Once hunted to near extinction, the alligator was placed on the endangered species list created by the Endangered Species Act of 1973. It was not removed from the list until 1987. It was that same year when the state legislature designated it the official state reptile. It became the mascot of the University of Florida in 1911 when its football team first began referring to itself as "The 'Gators."
The word "alligator" comes from the Spanish term "el Crocodilia," meaning "the lizard." The American alligator, sometimes called the common alligator or simply "gator," is a member of the order Crocodilia, a status it shares with the American crocodile. However, the alligator is more cold-tolerant than its crocodilian cousin, which is a tropical species found only at the very southern tip of the Florida peninsula. Alligators range as far north as North Carolina, and as far west as eastern Texas.
Physical Characteristics
Adult male American alligators range from 3.4 to 4.6 m (11.2 to 15.1 ft) long and can weigh up to 453 kg (999 lb). The smaller adult females measure 2.6 to 3 m (8.5 to 9.8 ft) in length. Unlike crocodiles, alligators have broad snouts. They range in color from olive green, brown, or gray to black, while their undersides are cream-colored. They are apex or alpha predators that consume fish, amphibians, reptiles, birds, and mammals. This includes pets, which is why you should keep your pets on a leash and not allow them too near the water in alligator territory.
Reproduction
Mating season begins in spring when alligators, both male and female, bellow loudly to attract mates. (Bellowing choruses can also be touched off by tuba players, sonic booms, and large aircraft.) Females build nests of vegetation, sticks, and mud, then lay 20 to 50 eggs and cover them with more plant material. Decaying vegetation keeps the eggs warm. Eggs incubated at a temperature of 34 °C (93 °F) or more become males, while those at a temperature of 30 °C (86 °F) or lower become females. When the eggs hatch, the hatchlings yelp to attract the attention of their mother, who digs them out and carries them in her mouth to the water. Female alligators guard and protect their young for up to 2 years.
Alligator/Human Interactions
Since alligators dropped off the endangered species list, an increased number of attacks on humans have been reported. At the same time, the human population and development have also increased. The Florida Fish and Wildlife Conservation Commission reports that it gets an average of 15,000 nuisance gator complaints every year, resulting in the removal of more than 7000 gators annually. It offers the following advice to reduce attacks:


Never feed alligators. It's illegal and causes them to associate humans with food.

Keep your distance. If a gator hisses or makes other vocalizations, you're too close. Back off!

Swim only in designated swimming areas, and only during daylight hours.

Keep pets a minimum of 10 feet from bodies of water.
If you think a specific gator poses a threat to people, pets, or property, you can report this by calling the Nuisance Alligator Hotline at (866)392-4286 (866-FWC-GATOR).


Related Articles
Editor's Picks Articles
Top Ten Articles
Previous Features
Site Map





Content copyright © 2022 by Georgiana Kurtz. All rights reserved.
This content was written by Georgiana Kurtz. If you wish to use this content in any manner, you need written permission. Contact Georgiana Kurtz for details.