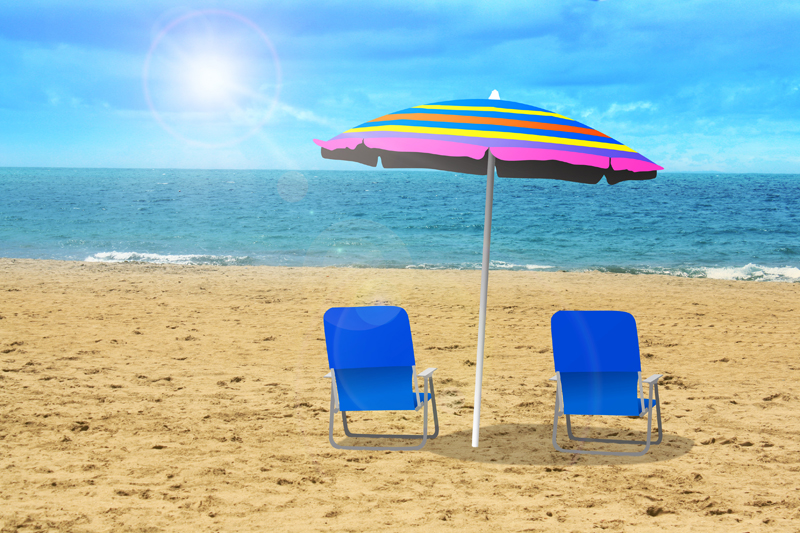 Articles which are not location-specific, such as dining out, can all be found in this Miscellaneous category!
2018 Florida Midterm Elections


The 2018 Florida midterm elections are coming up soon. Now is the time to begin doing your research and deciding how you're going to vote. Continue reading to find out what's at stake in these upcoming elections.
7 Best Places to Walk Off that Holiday Excess!


The cooler winter season is the perfect time to get out and enjoy some exercise. There are boardwalks, beaches, and nature trails all over Florida offering great places to walk off the Christmas bloat. Here are 7 suggestions to start you off...
A History of the Florida Constitution


This year, 2017, is a year when the Florida Constitution Revision Commission meets. This article gives a brief history of the Florida Constitution and lists the ways in which this document can be amended.
Celebrate National Lighthouse Day


August 7 is National Lighthouse Day. Continue reading to learn the history of this day as well as a listing of Florida lighthouses you can visit. Many of them have tours and other special activities planned for National Lighthouse Day.
Florida Outlet Malls


Whether you live in Florida or are just visiting, shopping is probably part of your lifestyle. The 15 Outlet Malls across Florida make a great day out and offer huge discounts on top quality branded goods. Find out about your nearest Florida outlet mall here -
Florida Wildlife Corridor Expeditions


Florida Wildlife Corridor is a nonprofit organization that seeks to preserve a natural corridor for wildlife to range through Florida. Their goal is to call attention, by a series of non-motorized expeditions through the state, to the importance of keeping this corridor free of development .
Florida's Best Waterfront Dining


If you want some tips from a local about where to eat and drink in Florida, checkout these six great locations. They combine great waterfront views with excellent cuisine and an informal ambience, which is what Florida is all about.
Florida's New Gun Law


The Valentine's Day mass shooting at Marjorie Stoneman Douglas High School in Parkland has prompted the passage of a new state law aimed at preventing future massacres. Here are the provisions of the new gun law.
Great Florida Birding and Wildlife Trail (GFBWT)


If you enjoy observing birds, butterflies, and other wildlife, you may enjoy a visit to one of the 510 Great Florida Birding and Wildlife Trail sites in Florida. This article suggests ways to plan your visit. It also goes over the benefits of ecotourism and spending time in nature.
Hurricane Preparedness and Safety


Hurricane Irma devastated parts of the Florida peninsula during the weekend of September 9-10, 2017. Here are some tips to prepare for and stay safe during a hurricane.
More on Florida's 500th Anniversary


An update on the celebrations taking place as part of Viva Florida 500 to mark the quincentenary of the historic landing of Ponce de Leon and his discovery of Florida.
National Flags Over Florida – A History


Since 1513 the flags of 5 nations have flown over Florida. This article gives a brief history of when these flags flew over the state and a description of these flags.
Notable Historic Florida Hurricanes 1523-1926


This article is the first part of a history of notable hurricanes that have struck Florida from 1523 to the present.
Notable Historic Florida Hurricanes 1928-1947


This is the second part of a history of the most notable tropical cyclones that affected Florida. It describes storms that occurred between 1928 and 1947.
Notable Historic Florida Hurricanes 1950-1989


Donna, Betsy, Elena - These are major hurricanes that struck Florida during the period from 1950-1989. If you are curious about the "herstory" of these "females," who were definitely not well-behaved, this article will satisfy your curiosity.
Notable Historic Florida Hurricanes 1992-2004


In 1992, Hurricane Andrew, a category 5 storm with winds of up to 175 mph, devastated south Florida. The destruction necessitated the updating of laws regarding building codes, insurance, and emergency management. In 2004, 4 major hurricanes-Charley, Frances, Ivan, and Jeanne-struck Florida.
Notable Historic Florida Hurricanes 2005


From Dennis to Wilma, 2005 was a record-breaking year for Atlantic hurricanes. Here are the details about those storms.
Notable Historic Florida Hurricanes 2016-2017


Matthew and Irma were the last 2 hurricanes to impact Florida in 2016-2017. Although Matthew did not landfall here, he caused damage along the east coast, while Irma affected the whole state from the Keys to the Georgia border and caused the largest evacuation in state history.
On the Trail of Ponce de Leon


On 2 April, Florida celebrated Pascua Florida Day or Florida State Day, an official state holiday. The day honors Spanish explorer Juan Ponce de Leon's naming of the state in 1513. Read on to find out where Ponce de Leon's travels took him in and around Florida.
Publix – Where Shopping is a Pleasure


Publix recently has been named "the South's best grocery store in 2018" by Southern Living magazine. The company began in 1930 when founder George W. Jenkins opened his first store in Winter Haven. Today it is the largest employee-owned grocery chain in the U.S., with stores in 7 states.
Spooky Things to Do for Halloween in Florida


Where is the best place to celebrate Halloween in Florida? Here are just a few events being organized, so find the one nearest to you and get ready to be TERRIFIED!
Symbols of Florida - State Songs


Florida has both a state song and a state anthem. This article presents a history of how these songs were adopted by the state and lists the lyrics of each.
The Civilian Conservation Corps in Florida


The Civilian Conservation Corps (CCC) was created during President Franklin D. Roosevelt's first term when the U.S. economy was suffering in the Great Depression. Its purpose was to put unemployed men to work doing manual labor restoring natural resources. There were 86 CCC camps in Florida.
The National Weather Service in Florida


This article gives a brief history of weather services in the U.S. and a description of the National Weather Service and National Oceanic and Atmospheric Administration (NOAA) branches located in Florida.
Things to Do in Florida in December


Holiday Homes tours, garden concerts, parades, fireworks and more light up Florida throughout December. See what events are happening near you with this seasonal guide to the Holidays in Florida!
Things to Do in Florida in November


November is a great month to visit Florida – just look what's happening here!
Things to Do in October in Florida


October is one of my favorite times to enjoy Florida. The heat has dropped, afternoon showers are occasional and the crowds and traffic are less. Best of all, look at all these great events to join in!
Tick-borne Diseases in Florida


Ticks are present year-round in Florida. Learn how to protect yourself, children, and pets from tick bites and what to do if you find an attached tick. You will also learn what types of ticks live in Florida and which diseases they transmit.
Viewing the 2017 Solar Eclipse in Florida


On Monday, 21 August 2017, the first solar eclipse since 1918 will be visible across the continental U.S. from Oregon to South Carolina. If you view it in Florida, you will see a 70-90% partial eclipse. You must watch it entirely through certified solar lenses.
What's On in Florida in September


September is a great month to get out and enjoy some of the outdoor activities in the state, from air shows to a charity Surf Festival. Read on to find out what's happening near you...
Editor's Picks Articles
Top Ten Articles
Previous Features
Site Map
Content copyright © 2018 by . All rights reserved.
This content was written by . If you wish to use this content in any manner, you need written permission.
Contact Georgiana Kurtz for details.