10 'Keeps' For Journaling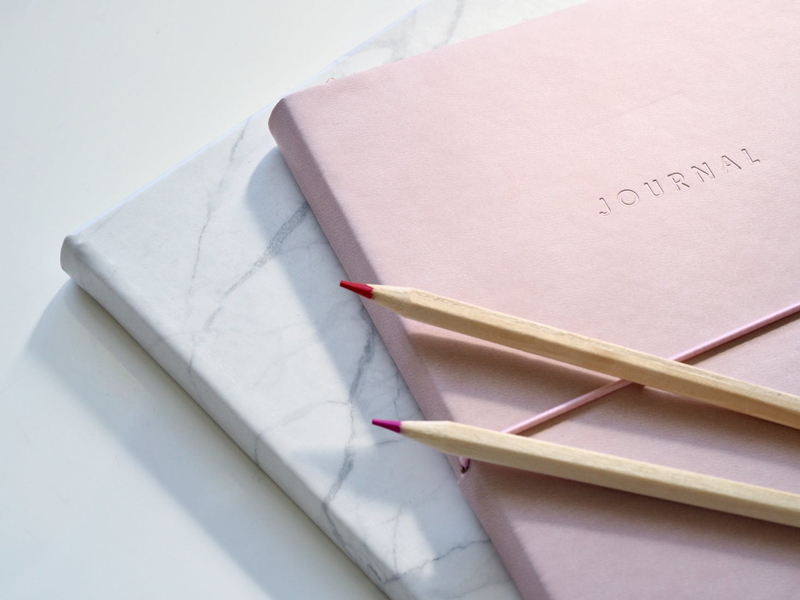 Ten 'Keeps' For Journaling

Journaling does not have to be a chore nor does it have to be time consuming. Journaling should be fun, relaxing and healing. So. . .if you find yourself struggling with a journal routine try these 'keeps' for journaling.

Keep #1

Keep it simple. Many of us make journaling complicated and there is no need to do this. It is really the only activity where there is no rights or wrongs. All you really need is some paper and a pen (or pencil). Write a sentence or a few paragraphs. Then do it again the next day.

Keep #2

Keep it private. Sharing your journal can be dangerous for many reasons, one of which is that a journal is your safe place. It is a place where you can be honest and explore every aspect of your life without concern of how others will view you. You do not want to worry about who is reading it so I recommend that you keep your journal out of prying eyes and reaching hands. Most people will not seek out a persons journal but will be curious if they always see it setting around.

Keep #3

Keep it consistent. It takes forty days to develop a habit and journaling should become a part of your daily routine. When you stay consistent you can see your life in full focus. Writing daily will provide the most benefits and the best results. Daily journaling will help focus your heart on solutions instead of always being in crisis management. So if you are having a difficult time journaling commit to a 40 day habit forming routine, even if it is only five minutes a day

Keep #4

Journaling is for thoughts, and many of our thoughts are fragmented anyway. No one is going to give you a grade so stop grading yourself. A good way to make sure you are not in the teacher mode is to NOT re-red your entries for at least a month. Waiting will create the habit of relaxing while journaling.

Keep #5

Keep your journals about you! Your entries should not be about someone else, even family members. This may be hard for some but the results will be worth the focus. If you are stuck find some journaling prompts to get you going.

Keep #6

Keep it at the same time. Habits are formed when they are done the same time, the same place and the same way. If morning is best for you, then journal in the morning. Sitting down and writing only takes a few minutes, so everyone has time! Find a safe, cozy place where you will not be interrupted. Make sure pets are taken care of and kids are not needing your attention before you begin. Stopping and starting kills any journal time you will have.

Keep #7

Keep it short in the beginning. Put a time limit on your writing in the beginning. It is not a race to see who writes the most. It is a marathon where there are many winners running at different paces. Many stop journaling because they believe it takes to long. If you are one of those types then get yourself a timer and set it!

Keep #8

Keep hand writing as the preferred method. I know technology has given us so many choices, but journaling is personal and writing by hand keeps it personal. Writing also uses a different section of your brain and helps you get connected to your heart. Typing is distance and cold, and hard to get to your feelings. So slow down, take a deep breathe and write manually.

Keep #9

Keep your journaling low priority to everyone but you. No one needs to know when you journal or when you start journaling. Journaling is for you so do not proclaim it from the mountain top. When we start bragging to others we set ourselves up for failure every time.

Keep #10

Keep it enjoyable. Do not take it so seriously and just enjoy the time you have carved out to pamper yourself. If you do not feel like writing then draw a picture or be creative with what you are writing. You can even write down a joke you heard or write something you did that was actually funny.

If you do these 'keeps' your journaling will become more than a habit, it will be a blessing.

Keep journaling!


Related Articles
Editor's Picks Articles
Top Ten Articles
Previous Features
Site Map





Content copyright © 2021 by Kathy Garcia. All rights reserved.
This content was written by Kathy Garcia. If you wish to use this content in any manner, you need written permission. Contact Kathy Garcia for details.