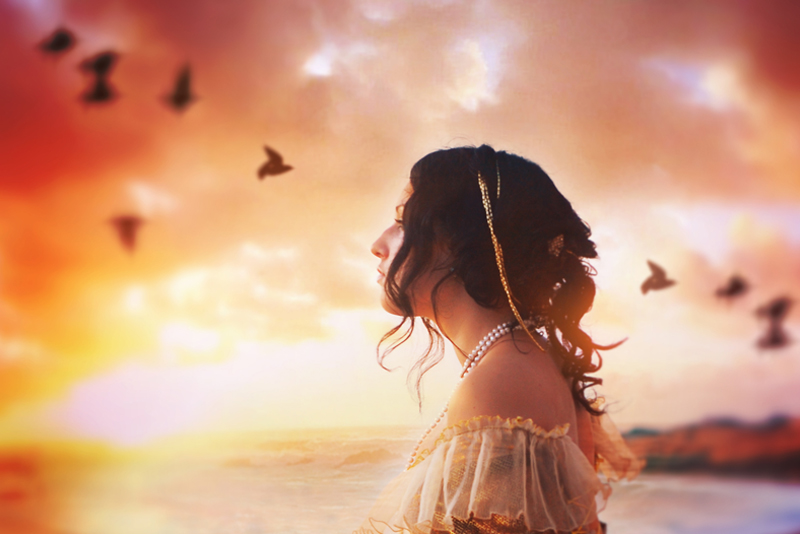 Feeling better after a miscarriage or after any big loss can really be a challenge. In addition to your grief, you may be dealing with other stressors which can make you wonder if you're going to make it through the day (no less your grief). Holidays can be stressful. Relentless media coverage of events like mass shootings and prophecies about the end of the world can make you feel like your coping skills have gone out the window.

One of the best feel good fixes I know, is a random act of kindness. It feels great, whether your on the giving or receiving end. It doesn't have to be complicated or expensive to really resonate with someone.

Recently, I was having a bad day (in a series of bad days). I was fighting bronchitis and probably should have been at home but the season compelled me to the store. I had so many things on my to do list I felt I might never accomplish them all. My husband had just lost his job. Plus, it was my daughter's birthday.

After my five miscarriages, I lost my four-day-old daughter to severe congenital heart defects in 2008. Like every parent who experiences a pregnancy or infant loss, I had hoped for many years of warm hugs and sticky fingers. Bringing flowers to the cemetery in the cold instead takes some adjusting to.

Anyway, I was at the store with my boys, ages 16 and 13. I was feeling anxious and stressed and wondering how I was going to possibly afford everything I needed. I was sad and overwhelmed and trying to muster some kind of enthusiasm about Christmas. As I stood in the checkout line, a gentleman walked from the other end of the aisle. He handed my cashier $50 in cash and asked him to make sure it was applied to my order. Before I could even get "thanks" out of my mouth, he was gone.

"Do you know him?" the cashier asked.

"No," I replied, "I've never seen him before."

As we walked to the car, my oldest son said "Can someone explain to me what just happened?"

"That," I told them, eyes filling with tears, "was a random act of kindness."

That man had no way of knowing why or how we were struggling that day but his generosity left us all feeling better. It wasn't even the money really, although we were struggling there a bit too. He left us feeling better about the world as a whole and people in general. I'm willing to bet, he went away feeling good too.


Related Articles
Editor's Picks Articles
Top Ten Articles
Previous Features
Site Map





Content copyright © 2021 by Christine Beauchaine. All rights reserved.
This content was written by Christine Beauchaine. If you wish to use this content in any manner, you need written permission. Contact Christine Beauchaine for details.