Prevent Type 2 Diabetes with a High Fiber Diet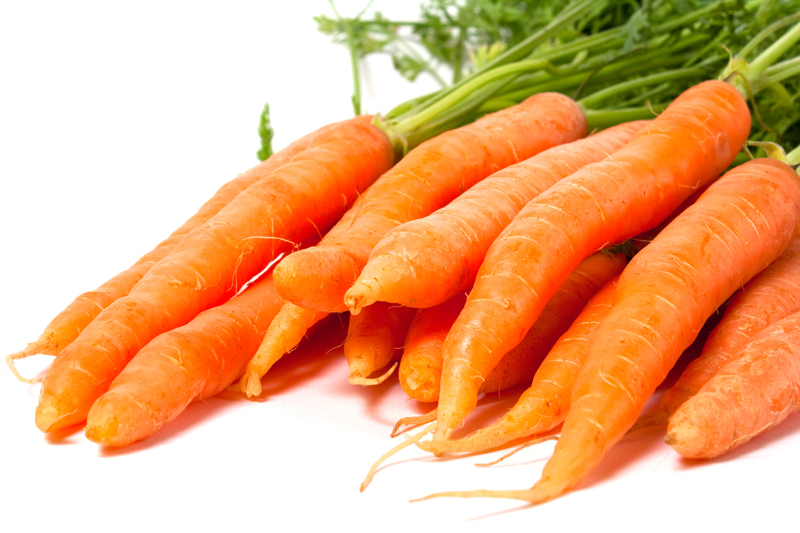 Type 2 Diabetes is a seriously debilitating disease. Here's why. Diabetes is the major cause of blindness and kidney disease (which can lead to dialysis) and is responsible for over 65,000 lower limb amputations a year. If that's not scary enough, diabetes is also deadly.
Diabetes is linked to nearly 300,000 U.S. deaths a year. It's the seventh leading direct cause of death and a major contributing factor to heart disease - our number one cause of death.
Actually, the overall risk of death for a diabetic is twice that of a non-diabetic.
What's even scarier? Type 2 diabetes (adult onset diabetes), which is related to excess weight and sedentary lifestyle, has risen by 20% in the last ten years among U.S. children.
Why? According to the U.S Centers for Disease Control and Prevention three times as many children and teens today are obese compared to a generation ago.
But the good news is that type 2 diabetes is not difficult to prevent and can even be reversed. Plus, it's never too late to start, especially if you're at an increased risk for the disease.
A High Fiber Diet is natural medicine for type 2 diabetes
Most people know that eating a poor diet of white bread, white rice and white sugar (in all of its many forms and disguises) is unhealthy and can lead to debilitating and deadly diabetes.
However, most don't realize that adding more
healthy high fiber foods
to your daily diet may be the best natural medicine to both prevent and help keep diabetes under control?
One major six year study, for example, reported in the
Journal of the American Medical Association
, showed that women who ate a low fiber, high sugar diet had a two and a half times higher risk of getting diabetes than women who ate plenty of fiber.
Other studies have confirmed that diabetics who eat a diet of
healthy fiber rich foods
like 100% whole grains, fresh fruits and vegetables can reduce their blood sugar levels and possibly also reduce their need for medical intervention, either medication, dialysis or amputation.
A sugary low fiber diet stresses the pancreas by inducing a chronic demand for insulin.
This increased demand over time weakens the pancreas to the point where the pancreas is unable to produce the insulin the body needs when it needs it. This condition of insulin resistance is the most common cause of type 2 diabetes.
Fiber is rough and tough. Getting enough fiber in your daily diet reduces your body's need to produce insulin by slowing down the absorption time of carbohydrates.
Fiber, therefore, prevents blood sugar surges and the resulting consequences of diabetes.
What can you do to prevent diabetes?
If you're eating a typical American diet, you probably need twice as much fiber as you're getting right now. The average American only eats between 10 to 15 grams of fiber a day.
The recommendation is between 25 to 40 grams of daily fiber, depending on age and gender.
How do you get enough fiber? You can start by eating more whole grains, fruit, vegetables, nuts and seeds. For example, just five servings of either vegetables or fruits along with a couple of servings whole grains or beans supplies a healthy 25 grams of fiber to your daily diet.
For preventing diabetes
, the American Diabetes Association recommends losing weight with a program of increased physical activity and a healthy high fiber, low calorie diet.
Adopting a healthier lifestyle and a
healthy high fiber high protein diet
will lower your blood sugar, increase your sensitivity to insulin and
help control your weight
. Studies show that regular exercise along with a 5 to 7% weight loss can reduce your risk of type 2 diabetes by 58%.
Check out my free
Natural Health Newsletter
.
Click here for the
Site Map
.
Articles you might also enjoy:
How to Lose Weight Eating Healthy
Tips for Healthy Weight Loss for Women
Importance of Fish in the Mediterranean Diet
How to Prevent Diabetes with Diet and Exercise


To subscribe to the Natural Health Newsletter, just enter your email address in the subscribe box at the bottom of this page.

© Copyright by Moss Greene. All Rights Reserved.


Note: The information contained on this website is not intended to be prescriptive. Any attempt to diagnose or treat an illness should come under the direction of a physician who is familiar with nutritional therapy.




Editor's Picks Articles
Top Ten Articles
Previous Features
Site Map





Content copyright © 2022 by Moss Greene. All rights reserved.
This content was written by Moss Greene. If you wish to use this content in any manner, you need written permission. Contact Moss Greene for details.