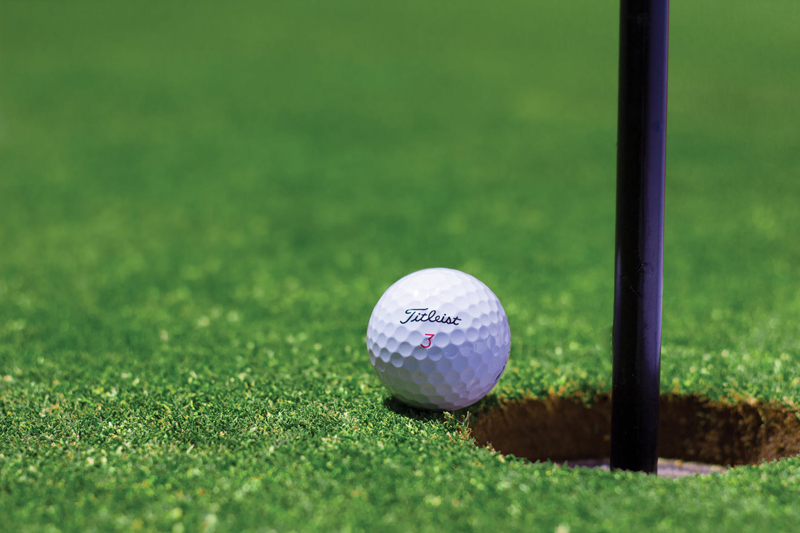 Traditional golf play for those of us who are not professional and not in a tournament is with four golfers riding in two golf carts or walking. Most courses do not allow fivesomes but every so often they'll sneak in. The starter may also send out a twosome on their own or pair them up with a single. Rarely do you see a single by themselves but it does happen either by design or otherwise. Many golfers relish the idea of golfing on their own.

Playing golf by yourself is an opportunity to try new things. If you're out as a single with foursomes ahead and behind you then it will be a slow day if you try to hurry. Some groups may let you play through but many will not.

Keep in mind your pace of play if you are stuck behind another group and hit some extra balls to kill time. One game you can play is hit three balls off the tee, the first is for a competitive shot, the second is a conservative shot, and the third is anything you want for fun. You can also take those same three balls and practice your chip three times or getting out of sand. Be mindful if there is a group behind you and keep close to those in front of you.

The hardest thing about golfing on your own is tracking your ball and then finding it. If you're lucky enough or skilled enough to hit all fairways all the time then this is probably not an issue for you but the rest of us will find it challenging to keep your head down and also follow the flight of the ball. Just know ahead of time that if you're playing as a single you're going to lose a couple balls because you can't track them. It will be a more enjoyable round that way if you don't worry too much about searching in the rough for too long.

If you plan to golf as a single, or if that's your preference, try for an early morning tee time, sometimes late afternoon, and you'll get through the course in under three hours if that's a goal. It's a great way to play a round and then still have plenty of time left in the day to do something else. Another advantage of a single golfer is that you can sometimes walk on and join a twosome without having advance tee times.



Related Articles
Editor's Picks Articles
Top Ten Articles
Previous Features
Site Map





Content copyright © 2023 by Sandy Eggers. All rights reserved.
This content was written by Sandy Eggers. If you wish to use this content in any manner, you need written permission. Contact Sandy Eggers for details.