Self-Actualization Quotations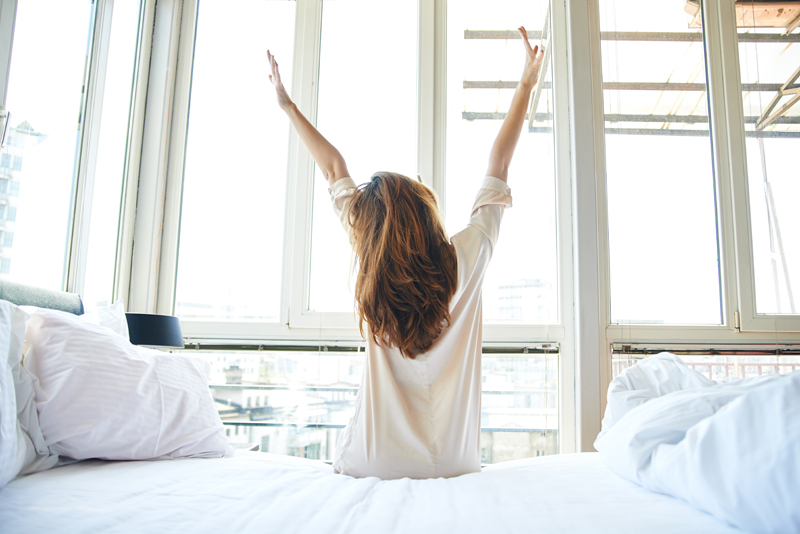 Psychologist Abraham Maslow coined the term "self-actualization," saying it was the highest of all human needs. To be self-actualized is to reach your highest potential. This is why we pursue goals. As we know from experience, not all goals once achieved will make us happy, but everything crossed off our list brings us closer and closer to self-actualization.

Below are some quotes about the importance of becoming the person you were meant to be.

"A musician must make music, an artist must paint, a poet must write, if he is to be ultimately happy. What a man can be, he must be. This need we may call self-actualization."

-Abraham Maslow, A Theory of Human Motivation

"No matter who you are, no matter what you did, no matter where you've come from, you can always change, become a better version of yourself."

-Madonna

"Human beings are not born once and for all on the day their mothers give birth to them, but ... life obliges them over and over again to give birth to themselves."

-Gabriel Garcia Marquez

"If you do follow your bliss you put yourself on a kind of track that has been there all the while, waiting for you, and the life that you ought to be living is the one you are living. Follow your bliss and don't be afraid, and doors will open where you didn't know they were going to be."

-Joseph Campbell

"If you always do what interests you, at least one person is pleased."

-Katharine Hepburn

"Be who God meant you to be and you will set the world on fire."

-St. Catherine of Siena

"If you wish to find yourself, you must first admit you are lost."

-Brian Rathbone, Call of the Herald

"It was only after two years' work that it occurred to me that I was a writer. I had no particular expectation that the novel would ever be published, because it was sort of a mess. It was only when I found myself writing things I didn't realise I knew that I said, 'I'm a writer now.' The novel had become an incentive to deeper thinking. That's really what writing is—an intense form of thought."

-Don DeLillo

"Always be yourself, express yourself, have faith in yourself, do not go out and look for a successful personality and duplicate it."

-Bruce Lee

"Within you, you will find everything you need to be complete."

-Bryant McGill, Voice of Reason

"To find our mission in the world, to arrive at that place where our lives make sense as part of an elegant pattern of purpose, is probably the underlying quest of all human endeavor."

-Pythia Peay

"As for me, I don't have to have the prize, but I absolutely must have the desire to win it--to set the standard and then maybe even go beyond. Without that desire, your limbs shrivel and your soul gets small."

-Rosie O'Donnell

"Keep track of what you notice. What you look at is part of who you are. Keep an eye on yourself. See where what you notice takes you."

-Abigail Thomas

"The soul is a process, not a thing; therefore you cannot put it in a box (or a book) and close the lid."

-Erica Jong

"The key to your problem is the key to your own soul, Find yourself, realize your oneness with all power, all love, all wisdom, and use your love and power and wisdom for the re-creation and regeneration of your world."

-Elizabeth Jones Towne

Quotes courtesy of Goodreads.com, 43things.com and my own personal collection.





Related Articles
Editor's Picks Articles
Top Ten Articles
Previous Features
Site Map





Content copyright © 2021 by Leah Mullen. All rights reserved.
This content was written by Leah Mullen. If you wish to use this content in any manner, you need written permission. Contact Leah Mullen for details.