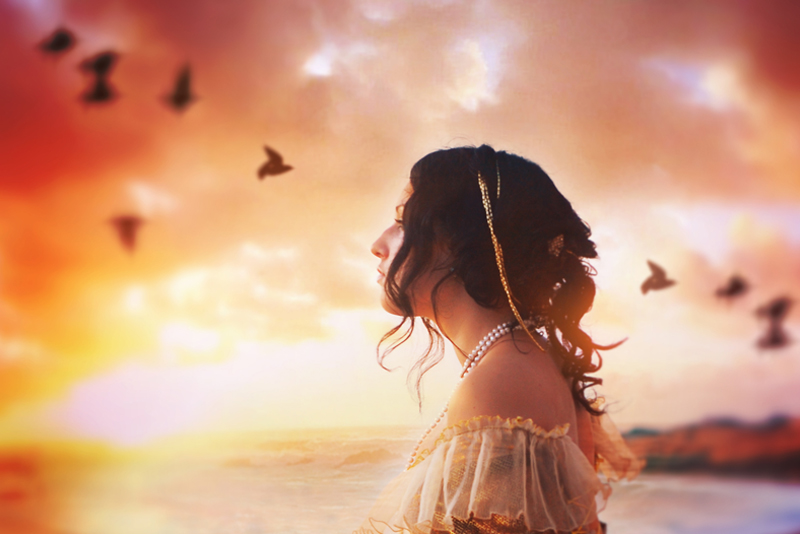 As a yoga teacher, I remind my students all the time to breathe. You wouldn't even think we could forget to breathe. But sometimes, we get so caught up in what we're doing or our stress that we don't breathe particularly healthily or effectively. Thank goodness breathing is an automatic function or some of us wouldn't be breathing at all!

This morning, in the midst of all sorts of stress, a good friend reminded me to just breathe. Sometimes even yoga teachers need reminding. It was the best advice anyone could have given me today and it occurred to me that it's good advice for miscarriage too.

Taking a few breathes and just being aware of our breathing can do amazing things for our stress levels. When we're stressed, we tend to take short, shallow breaths. It's part of our fight or flight response and it works well physiologically if say we're about to get eaten by a bear.

Unfortunately, our bodies can't differentiate between various kinds of stress. If you suffer pregnancy or infant loss you may be emotionally devastated. You may be traumatized. You may feel psychologically overwhelmed. But in most cases, you're probably not in any physical danger.

Paying attention to a few deep breaths can help you feel more resilient and better able to cope. It's not necessarily a cure-all; you're not going to dissolve all of your sadness, anger or feelings of loss just by breathing. Still it will make you feel better in the short-term. Sometimes that's all you need. You go through grief (and actually every process of life) moment to moment. Sometimes you just need a little extra help with a particular moment.

Breathing can help long-term as well. After all, breathing is something you're going to do anyway. It can only be to your benefit to do it deliberately and attentievely.

The next time you're feeling overwhelmed and unable to function whether it be do to miscarriage or some other stressor, try breathing. Take 10 deep inhales and 10 deep exhales. Really feel what the air feels like as it flows through your nostrils and fills your lungs. Take a pause. Empty your lungs, take another pause before you breathe in again and really feel what that feels like. It might not be as good as say a weeks vacation at the beach but I guarantee you'll feel at least a little bit better.



Related Articles
Editor's Picks Articles
Top Ten Articles
Previous Features
Site Map





Content copyright © 2021 by Christine Beauchaine. All rights reserved.
This content was written by Christine Beauchaine. If you wish to use this content in any manner, you need written permission. Contact Christine Beauchaine for details.