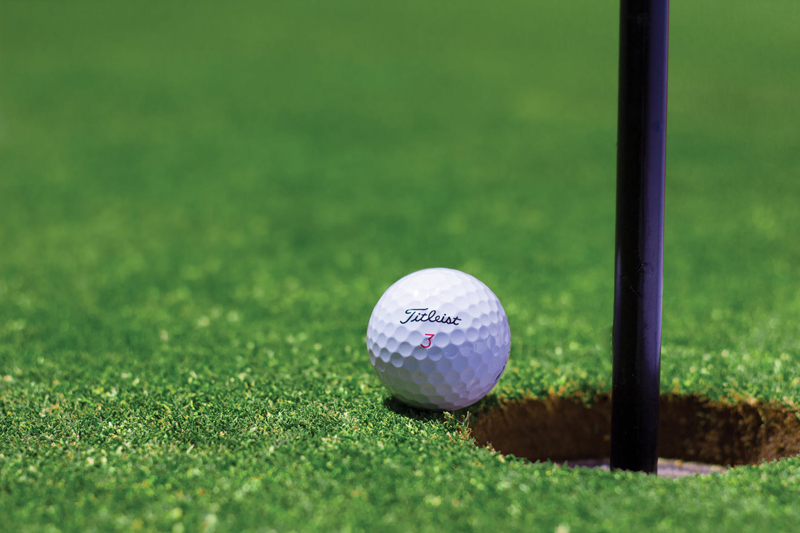 A little rain never hurt anyone and it certainly isn't going to deter a casual round of golf. If it's a torrential downpour where you can't see your ball and the greens are under water then yes it may not be a good idea. Whether or not you plan for wet weather, if you're a golfer, then you should always be prepared.

Fully enclosed golf carts may be the best investment money can buy if you live somewhere that it rains often or unexpectedly. Those with plastic side panels that can be unrolled and let down are unbelievably effective in helping to keep you dry during a wet round. If you don't have those luxuries then minimally you want a cart to have a roof and front windshield to provide at least some protection.

Most important when golfing in the rain is to keep your clubs dry. The cart may include a bag cover or you can bring your own. Keep the cover over your clubs at all times. You can use towels to dry off the head and shaft so that when they go in your bag it will not be damp. Beware that some clubs can rust in those conditions so it's very important to keep them dry. You will also need to dry off the grip before hitting your next shot otherwise you may find the club flying out of your hands.

Don't forget your rain suit and maybe even an extra poncho. You'll also want to wear waterproof shoes if you're heading out to the course even if it isn't raining. Be sure you know the difference between waterproof shoes and water resistant shoes and which ones you have. Grass can be wet from overnight dampness well into the next day without sun. Always be prepared with an extra couple pairs of socks just in case.

Golf on a wet and rainy day will be slow. There is just no way around it. People move slower when they are uncomfortable and will try to stay dry for as long as possible before stepping out of the cart to hit. Balls will plug easily which means they take longer to find and then even more time to clean off the mud before hitting the next shot. There will probably mud in your spikes all day long and that should be cleared to give better traction.

Remember that golf in the rain is not impossible unless the course is closed due to deteriorating conditions. If you're going to brave the winter elements then be prepared with an umbrella and lots of towels to keep both you and your clubs as dry as possible.




Related Articles
Editor's Picks Articles
Top Ten Articles
Previous Features
Site Map





Content copyright © 2023 by Sandy Eggers. All rights reserved.
This content was written by Sandy Eggers. If you wish to use this content in any manner, you need written permission. Contact Sandy Eggers for details.