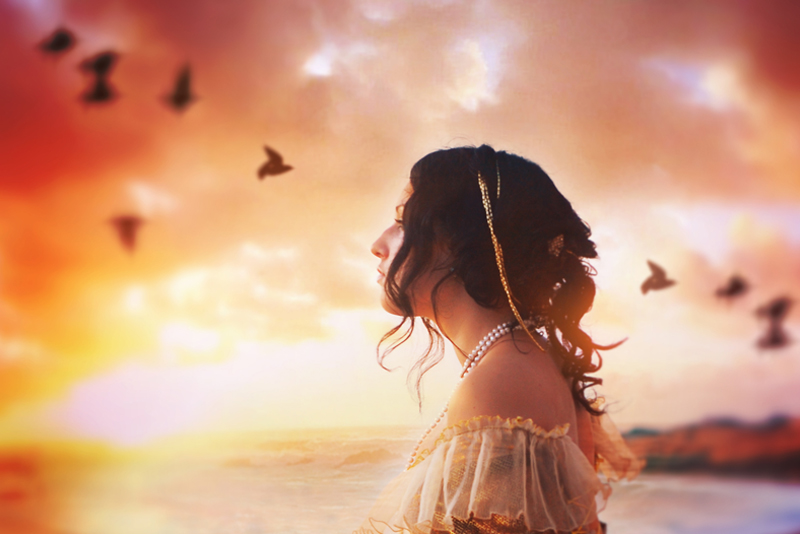 One of the things that truly happy people seem to understand, is how to get unstuck. Getting stuck after a miscarriage or other significant loss can be a big problem for many people. After my miscarriages and losing my daughter, it felt like I got stuck in several places.

I was stuck in the land of supposed to be. It felt like every milestone after my losses was just another reminder to be upset. I'd think, "Right now, I was supposed to be having an ultrasound," or "Right now, I was supposed to be holding a baby."

I was stuck in "I don't understand why this happened/how could this have happened?" I was even stuck in the one place I was sure would make me feel better and that was the "I just want to have another baby right away." After I lost my daughter, I got stuck in the reality of "I'm never actually going to be able to have another baby."

So, if you're anything like me, there are obviously lots of places you could get stuck. I was stuck in one way or another (but all relating to my losses) for almost eleven years!

How, then do you manage to get unstuck? The old saying goes that insanity is doing the same thing over and over but expecting different results. So one thing you can do, is try to reframe your experiences. If the baby department of your local store, gives you a panic attack, every time you walk by it (as it did to me) try walking around the store in a different way. Try thinking about oatmeal as you go by. Manage to be on your cell phone with your dentist. Our habits are powerful things and we tend to do the same things in the same ways over and over. It sound simplistic, but just changing the nature of our mundane experiences often manages to change our reactions to them.

Sometimes something entirely new can help us get unstuck. A new hobby, a new friend or a new habit might help us move to a different place emotionally. Getting unstuck doesn't necessarily mean you've finished grieving or that you'll even feel better right away. But since grieving is a process, getting stuck somewhere in the middle of it, is fairly unhelpful. Getting unstuck means you move forward, even if only a little bit and get on with the word you need to do to feel better.

Avoidance might seem like a good strategy but it's a pretty surefire way to get yourself stuck (as opposed to becoming unstuck)!


Related Articles
Editor's Picks Articles
Top Ten Articles
Previous Features
Site Map





Content copyright © 2021 by Christine Beauchaine. All rights reserved.
This content was written by Christine Beauchaine. If you wish to use this content in any manner, you need written permission. Contact Christine Beauchaine for details.