Benefits of Eating Organic Food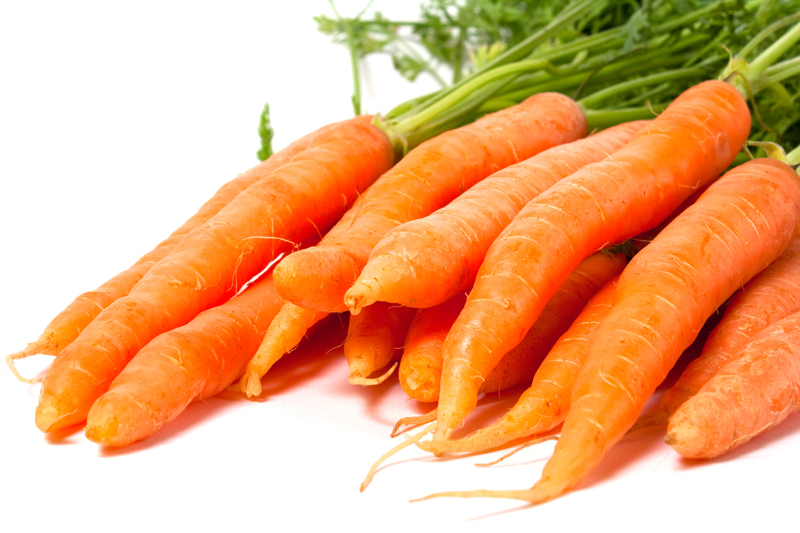 Are the benefits of eating organic food real or mythical? Well, had any yummy pesticides lately?
Eating organic food helps protect you from toxic pesticides detrimental to your health. This is why the demand for pesticide-free, organic food is increasing rapidly. Pesticides are designed to poison living organisms, which is what you are. They're therefore a threat to human health.
So eating organic food makes good sense. Don't you imagine someday future generations will look back on our civilization and wonder why we sprayed poison on our food and then ate it?
Real Benefits of Eating Organic Foods
The National Cancer Institute has found that 30% of today's insecticides, 60% of herbicides and 90% of fungicides are known to cause
cancer
. And that's just one negative side effect. These toxic chemicals have also been shown to damage both the nervous and
endocrine system
.
Children are even more vulnerable than adults to the dangers of agricultural toxins.
After all, kids consume a higher percentage in relation to their size. And according to a study published in Environmental Health Perspectives, children fed conventional supermarket produce had six to nine times higher levels of pesticides in their blood than those fed organic foods.
Organic food is grown and raised without the use of genetically modified organisms, hormones, artificial fertilizers and chemical toxins. So they're not only safer, but are more nutritious with a higher, better balance of vitamins and minerals. This means that you get more for your money.
And here's the part that you and your family should especially appreciate. Many people find that organic fruits, vegetables, dairy and meats even taste better than the commercial varieties do.
Choosing and Eating Organic Food
The Environmental Working Group has found that some specific commercially raised fruits and vegetables have a much higher level of toxic pesticide chemical residue than others have.
So, at the least do your best to buy pesticide-free apples, apricots, cherries, grapes, peaches and strawberries, as well as bell peppers, celery, cucumbers, green beans and spinach.
It makes both good health sense and good financial sense to buy pesticide-free, organic food whenever possible. This not only includes produce, but also meat, fish, poultry and dairy products. All animal foods are best raised organically-fed, free-ranging and free from hormones.
And because of consumer demand, many supermarkets now carry some organic foods.
You can also often find pesticide-free
fruits
and
vegetables
, and sometimes even organically raised meats, poultry and dairy, at especially good prices sold by local farmers or through community food co-ops. Ask around. And, if you can't find a co-op, consider starting one.
Who knows, in the years to come, wiser future generations may look back at those who choose poison-free organic food and think, "Well, there were at least SOME wise people back then!"
Be sure to sign up for my free
Natural Health Newsletter
.
Click here for the
Site Map
.
Articles you might also enjoy:
8 Natural Ways to Prevent Cancer
List of High fiber Foods with Fiber Content
How to Detox - Detoxify Your Body Naturally
Unhealthy Foods to Avoid & Foods Not to Eat
To subscribe to the Natural Health Newsletter, just enter your email address in the subscribe box at the bottom of this page.
© Copyright by Moss Greene. All Rights Reserved.
Note: The information contained on this website is not intended to be prescriptive. Any attempt to diagnose or treat an illness should come under the direction of a physician who is familiar with nutritional therapy.


Related Articles
Editor's Picks Articles
Top Ten Articles
Previous Features
Site Map





Content copyright © 2022 by Moss Greene. All rights reserved.
This content was written by Moss Greene. If you wish to use this content in any manner, you need written permission. Contact Moss Greene for details.