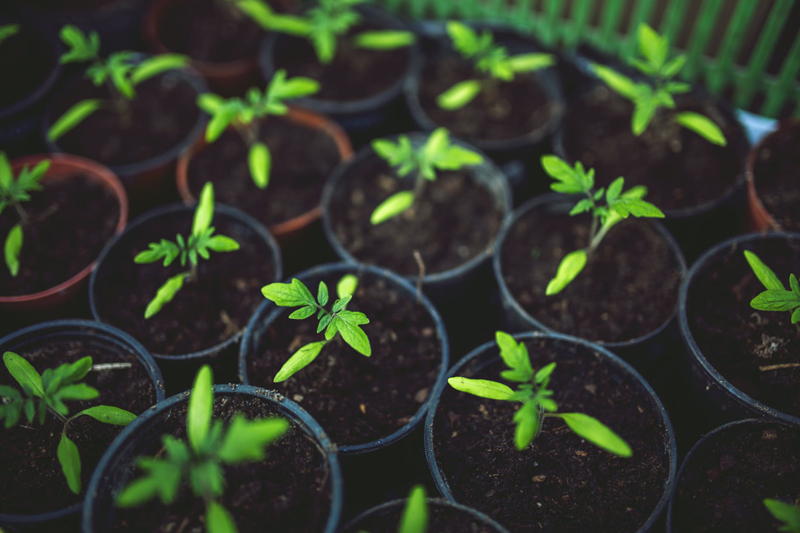 After the first hard frost is the ideal time to plant bulbs for spring blooms. A selection of well-placed bulbs in the fall will produce glorious bursts of color in the spring. Following is a summary of some common bulbs, how to grow them and when they bloom.

Note that if you ordered bulbs by mail or Internet, the supplier should provide instructions on when to plant the bulbs in your zone. Most likely, they will require planting very soon after you receive your order.

Where to Plant Bulbs
Where do you want the flowers to bloom? A backyard area shaded by trees, or a sun-filled spot near the front porch? The amount of sun the potential area receives will determine whether the flowers will thrive once planted.

Does the area receive rainfall, or is it a dry patch that will require watering? Most bulbs do best in well-drained soil.

Also consider the arrangement and color combinations of the flowers once they bloom. Be sure to plant taller flowers in back, and plan for complementary or even a monochromatic color effect. Think about your house's color and style as well – choose a complementary color combination, and one that will not blend into the background.

Finally, be sure to study when each flower will bloom, to make sure that there is always some color in your arrangement and no bare spots.

Crocuses
Crocuses are one of the earliest bloomers, typically February-March. They can be planted in full sun to partial shade. Some gardeners like to plant a handful of bulbs within their lawn for an effect of little bursts of color within the green carpet. Plant the bulbs 2-4 inches deep and 3-5 inches apart. They will grow to be about 4-6 inches tall.

Daffodils (Narcissus)
Daffodils enjoy full sun, so be sure to plant them in an area that receives ample sunshine. Plant bulbs 6-8 inches deep. For best results, plant them in clusters for a more pleasing display of color. Grows 8-18 inches tall, depending on the variety, and blooms March-May.

Hyacinths
Plant hyacinths in full sun, 4-6 inches deep and in clusters of four or more bulbs. Plants will grow to be 8-12 inches tall, and bloom April-May.

Lily of the Valley (Convallaria)
These shade-loving flowers serve as excellent ground cover and produce a pleasantly sweet fragrance. They are especially pretty planted around tree trunks where little sunlight falls. Plant pips about 1 inch deep and 4-6 inches apart. Lily of the valley grows 6-8 inches tall and flowers
May-early June.

Snowdrops (Leucojum aestivum)
These bulbs produce white, "snowflake"-like blooms that stand 12-14 inches tall. They can grow in sun or shade, making them ideal for both woodland gardens and full-sun areas. Grows 8-12 inches tall and blooms February-April, depending on variety.

Tulips
Available in saturated or muted colors, and with petal effects such as "parrot" and "double peony," tulips are one of the most versatile spring flowers. They enjoy at least 6 hours of sunshine per day, and should be planted 6-8 inches deep and 4-6 inches apart. Tulips will grow to be about 12-20 inches tall and can bloom from March-May, both depending on the variety.


Related Articles
Editor's Picks Articles
Top Ten Articles
Previous Features
Site Map





Content copyright © 2019 by Teresa Shaw. All rights reserved.
This content was written by Teresa Shaw. If you wish to use this content in any manner, you need written permission. Contact Gail Delaney for details.