Journaling Techniques Revisited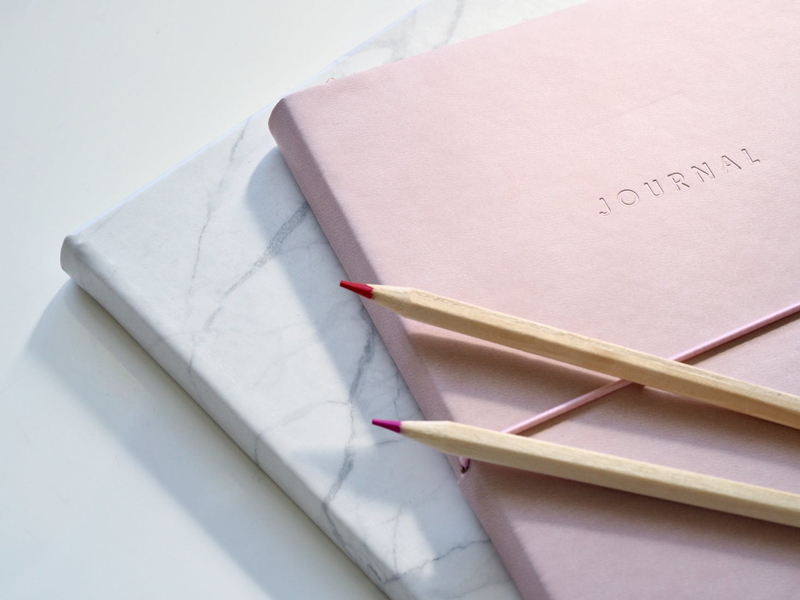 There are numerous writing techniques. Writing techniques are varying ways to record the body of your journal and each serve different purposes. I merely want to introduce a few popular techniques that you can incorporate when desired.

'Reflective' Writing
This technique is use when you want to be in the position of an observer. You do this by replacing the 'I' with 'she.' Instead of writing an entry that says, 'I went to see my sister', you would say, 'she went to see her sister'. Sometimes this manner of writing aides us in being honest when subjects are challenging to write about. You can become more objective and effective in your journal writing.

'Cluster' Writing
Professional writers find this method useful with they experience writers block. What you do is write a subject of the journal entry in the middle of the page. Circle it so that it stands out. Immediately being making word associations with the subject, writing them down and linking them to the main subject with a line. Soon you will be presented with an array of ideas that you can begin writing about.

'Unsent Letter' Writing
This technique can help you freely express what you felt or are feeling without having to verbalize these feeling to anyone. This approach can assist you in getting to all the poison and bitterness building up due to suppression. The unsent letter will further help you articulate what you might say face to face to the person you are writing to if you had the opportunity. You will be amazed by your ability to communicate on paper.

'Cathartic' Writing
Cathartic writing can be compared to a pressure cooker when the gauge is being released. It is letting the steam escape safely. This writing technique is a way to express your deepest fears and concerns in the security of a safe and trusting environment, your journal. I need to caution you with this style of writing.

Strong emotions, such as anger or pain, can cripple our heart. When you express in a cathartic way, you must always place these feelings at the throne of mercy. Write in detail about all your fears, angers, frustrations and pain then find a Scripture of God's promise to you that you can hold onto. Start with - 'I am feeling. . .' and end with - 'God has promised . . . and I choose to trust Him. . .'. Many counselors will advise you that discretely disposing of the page can be symbolic of getting rid of the negative emotions once and for all. That is not true. Only God can heal negative emotions once and for all ~ never forget this. His promises are what brings healing to our pain.

'Goal Setting' Writing
A writing technique we all have used at some point in our life. However, there is more to this technique than merely a list. Writing down your goals is a great first step but to expand this is where your journaling takes over. You will use your lists to begin formulating ideas and actions for each goal. This will help provide you insight into how you would accomplish the goals written. Many use journals when writing novels. They set aside a time daily to write and refine their goals. Being attentive means approaching your goals actively and thoughtfully.

'Photo' Journalism Writing
This technique is an extraordinary way to incorporate pictures with words. As with music, pictures can help us visualize and remember lessons learned or goals set. Finding pictures that describe who we are, what we like, what we want to be or where we want to go can be invaluable to unlocking parts of us had to get to.

REMEMBER: Journaling is NOT thinking about what you are writing ~ it is just writing!


Related Articles
Editor's Picks Articles
Top Ten Articles
Previous Features
Site Map





Content copyright © 2021 by Kathy Garcia. All rights reserved.
This content was written by Kathy Garcia. If you wish to use this content in any manner, you need written permission. Contact Kathy Garcia for details.