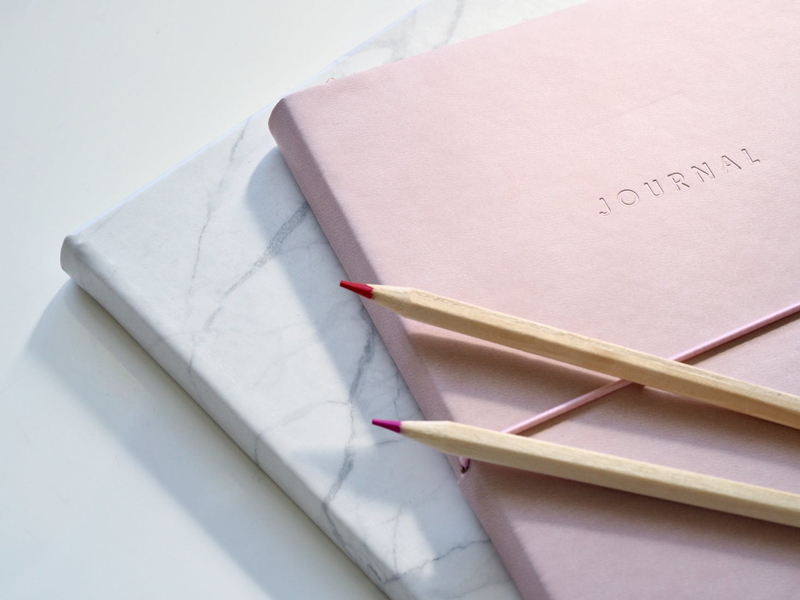 When life is hectic journaling can be a bit challenging. How do you find time to sit down and write much less reflect? One solution is learning how to 'journal on the go.' This is a term that was used years ago and today you might hear the term 'active journaling' or 'journaling in a box' or something like that.

You are asking. . .what are you writing about? The church I attend has what they have coined as 'Church in a Box' where there is a month worth of bible studies, sermaons and lessons for a community or small group want to start a church. Many know this a church planting with the empahsis on making those starting the church equipped for when the building is done and helpers have gone back home.

Active Journaling or Journaling in a Box is basically the same premise. As Americas economy continues to struggle our time is more challenged but the need to journal is also more acute. So often we let go of the things we need to stay balanced in life and journaling is a balancing activity. It is a safe place where we can be ourself and close the world out even if only for 5 minutes.

What seems to be happening across the nation and in the world is journaling has taken a back shelf to other activities in our lives. Personally I am so right there with everyone, however, I know the blessings journaling brings me so I began Active Journaling about a year ago.

Basically Active Journaling or Journaling in a Box is just what it sounds like. Istead of having a special quiet space in your home you are taking your journal with you everywhere you go. When you have a few minutes downtime you can reach for your journal and begin writing. If your picking up your kids, while waiting in the carpool line you can write. While waiting for the doctor you can write. You get the idea.

For the past year I have not journaled in my home. This type of journaling has revolutinized my writing and has kept me in balance. There are three basic steps you will need to do.

STEP ONE ~ How will you carry your journal?

It is suggested that you have some sort of carrying pouch or container for your journal. This is important because you do not want to damage your journal unnecessarily. IF this is not practical for you then I recommend purchasing a sturdy journal that will be able to withstand a lot of movement and attention.

STEP TWO ~ What tools do you use on a regular basis?

The next most important element are the writing utensils. Many like using the same pen or pencil so make sure your journal kit includes a place for this. There are also other items than many like to use while journaling like stickers and memorabilia so be sure to accomodate what you will need on a regular basis.

STEP THREE ~ What size and type of journal do you want to carry?

Size should be a consideration. For example, if you are carrying your journal in your purse you will want to make sure it is not too heavy and that it will actually fit inside your purse. However, if you are keeping in your car then size is not an issue.

By having a portable journal with you at all times you can take advantage of bus rides, waiting rooms, and other moments when inspiration strikes. Catch those moments as they happen by journaling on-the-go.

Keep Journaling!


Related Articles
Editor's Picks Articles
Top Ten Articles
Previous Features
Site Map





Content copyright © 2021 by Kathy Garcia. All rights reserved.
This content was written by Kathy Garcia. If you wish to use this content in any manner, you need written permission. Contact Kathy Garcia for details.