April 'FUN' Journaling Prompts ~ 1-15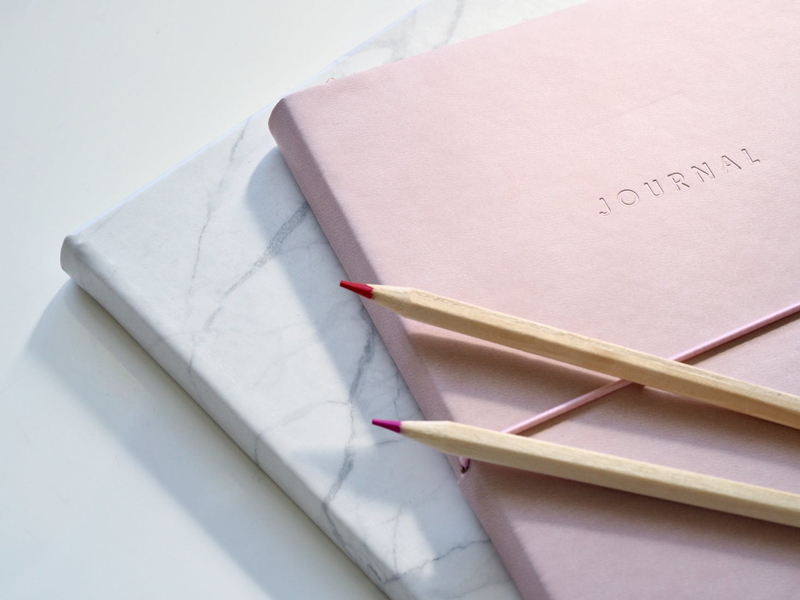 APRIL Journaling Prompts

April 1 is … One Cent Day
** Journal about what you would think this would mean? My first thought is the phrase, 'A penny for your thoughts' but not sure if that is what this day is about.

April 2 is … National Peanut Butter and Jelly Day
** Journal about sandwiches. What was your favorite sandwich when you were a kid. Is it still your favorite? What made it your favorite sandwich?

April 3 is … Tweed Day and Don't Go To Work Unless It's Fun Day
** Journal about tweed. Do you have anything made of tweed? Do you know what tweed is? Then journal about responsibility. We should not go to work just because it is fun ~ we go to work because we are responsible and we have obligations to take care of. Why do you work?

April 4 is … Tell-A-Lie Day
** I do NOT suggest we follow this day. As humans we lie without having a day to remind us to lie. Journal about lies. Are they ever justified?

April 5 is … Go For Broke Day
** Journal today about that project that you need to finish or else! What does the phrase 'Go for Broke Day' mean to you?

April 6 is … Sorry Charlie Day
** Journal today about what it means to be sorry? Is saying your sorry the same as asking for forgiveness?

April 7 is … No Housework Day
** Journal today about why you like or dislike housework. What is the first chore you always do and what chore do you save for last?

April 8 is … All Is Ours Day
** Journal about what you believe is all yours. Is that what this phrase means?

April 9 is … Winston Churchill Day and Name Yourself Day
** A little history combined with a little hiding! Journal today about the name you would give yourself and why. Journal about what your name means.

April 10 is … Golfers Day
** For golfers this is a great day. For the non-golfer this could be a little challenging. Journal today about your favorite golf course ~ OR ~ about your favorite game of strategy.

April 11 is … Eight-Track Tape Day
** This brings back memories forgotten. Many of you may not even know what an eight-track tape was. Do some research or ask your parents about their memory of eight-track tapes and journal about their memories.

April 12 is … Look Up At The Sky Day
** So often we are so busy we do not look up and see the wonder the sky holds. Look up and stay looking up for at least 2 minutes today. Journal about what your first thoughts were when you stopped and began to really look at the sky.

April 13 is … Blame Somebody Else Day
** Did you know that when you blame someone else you are really telling the world what you are struggling with? It's true! Think of someone you blamed recently and then reflect on your own heart. Be honest! Journal about what you see in yourself.

April 14 is … National Pecan Day
** Pecans remind me of Georgia and pecan pies. They also remind me that there are two different ways of pronoucing the word. What do pecans remind you of?

April 15 is … Rubber Eraser Day
** So many times I wish I could erase something I did or said in haste. What would you want to erase that you did or said today?



Related Articles
Editor's Picks Articles
Top Ten Articles
Previous Features
Site Map





Content copyright © 2021 by Kathy Garcia. All rights reserved.
This content was written by Kathy Garcia. If you wish to use this content in any manner, you need written permission. Contact Kathy Garcia for details.