Fresh and Easy Summer Caprese Salad Recipe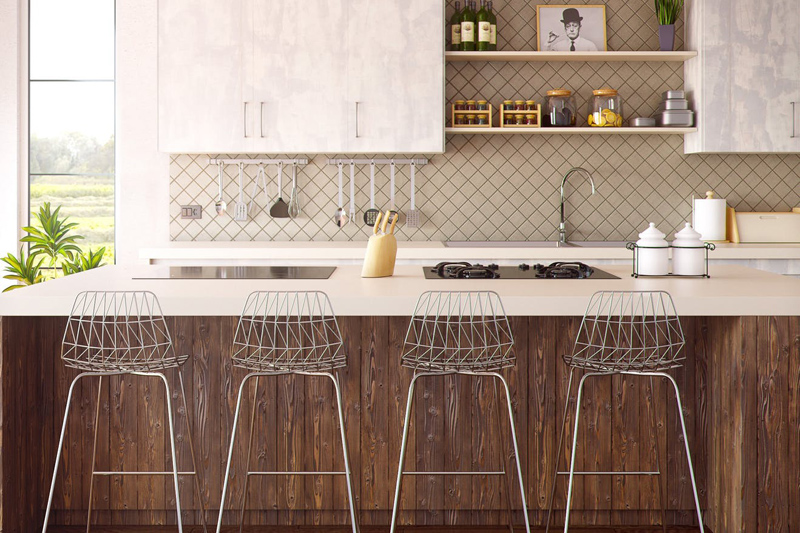 This salad is one of the most easiest you will ever prepare. Based on a recipe my husband made which we all love, there is no cooking involved and your family and guests are just going to love it.

The crisp crunch from the cucumbers, the juicy burst from the ripe tomatoes along with the sweetness of fresh basil and the soft texture of fresh mozzarella cheese, all come together with a light white balsamic vinaigrette. This is an awesome salad to enjoy especially in the hot summer months or at any time of the year.

Using the most simplest of readily available ingredients in your local market this Fresh Summer Caprese Salad Recipe is hit with anything else you may cook and ready in 10 minutes from start to finish! Now, what's not to like about that? Even your kids can help with this recipe - depending on their age, with a little help in the sharp knife department.

You can usually find the fresh mozzarella balls in different sizes in your deli section of your grocery store - ciligene being the smallest. If you have to purchase the larger ones, just slice them into smaller pieces for this salad - it's all good!

At the end of the recipe I've given some nutrition facts on a couple of the ingredients here that I hope you will find interesting and informative. Enjoy!

Ingredients

1 pint of ripe grape tomatoes, washed
2 Kirby cucumbers, washed
1 cup of fresh ciligene (pearl) mozzarella balls, cut in half
Good Seasons Italian salad seasoning made with white balsamic vinegar
(approximately 1/4 of dressing/or less per the recipe)
2 tbsps. Fresh basil leaves, chopped
Grated parmesan or Romano cheese as a garnish (optional)

Assembling the Recipe

1. First, if the grape tomatoes are large in size you can cut them in half. These vary from region to region and store to store - so just use your judgment. The smaller grape tomatoes that have a really red color give a fresh burst of juice in your mouth and are delightful to eat. On the other hand, larger ones take too much work on the palate - so go with what you like here - my recommendation would be the smaller the better.

2. Next, in a large bowl place the tomatoes, sliced cucumbers, mozzarella cheese and fresh basil. Simply make the salad dressing and toss everything together with the basil leaves. If you wish to add the cheese as a garnish here, this is optional. This simple Italian style salad is a great side dish at pizza parties, cook outs (barbeques,) or as a starter for a main meal. Serve this family-style in a bowl and see it disappear. Enjoy everybody!

Tomatoes

Tomatoes are classified as a fruit and not a veggie as most people think. They are a member of the nightshade family and have great antioxidant properties. Tomatoes can be used differently in many recipes - soups & stews, salads & sauces and as a fresh topping on tacos and the like. There are many varieties with different colors and textures - so experiment and visit your local farmers markets during summer to explore all flavors.

Cucumbers

Kirby cucumbers look like the dill pickles that you would buy in your local delicatessen. These beautiful little babies are crisp and virtually seedless - which means that they will be more indigestion-friendly than the larger ones with the waxy skin. If you are bothered with indigestion from cucumbers and don't want to or can't find Kirby's - I would suggest the longer English cucumbers (Hot House) as they have minimal seeds also. As the skin is very thin on Kirby's, there is no need for peeling, unless you want to make work for yourself.

Cucumbers contain great levels of vitamin B and if you can refrain from peeling the skin then you will have added vitamin C. There are numerous benefits that cucumbers bring to your diet including helping to cure diabetes and cancers, getting rid of bad breath - just to name a few...I could go on and on - so I will write an article in the near future regarding a common everyday ingredient that is referred to as a super food!

You Should Also Read:
Visit my other site American Regional Cuisine for more great recipes
More Salad Recipes


Related Articles
Editor's Picks Articles
Top Ten Articles
Previous Features
Site Map





Content copyright © 2022 by Allyson Elizabeth D´Angelo. All rights reserved.
This content was written by Allyson Elizabeth D´Angelo. If you wish to use this content in any manner, you need written permission. Contact Allyson Elizabeth D´Angelo for details.