Silver Wire Fusing - Book Review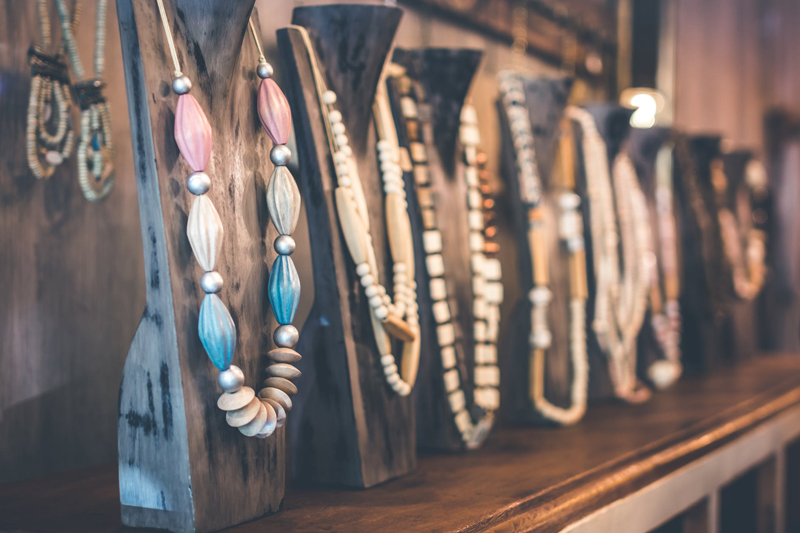 Fusing is the process of joining pure metals by applying heat, without the need for solder. Fine silver (which contains at least 99.9% pure silver) is suitable for fusing, whereas sterling silver (which contains 92.5% pure silver) is not. In addition to eliminating the need for solder, fine-silver fusing is less time-consuming than sterling-silver soldering because fine silver does not produce dark fire scale when it's heated. (Fire scale on sterling silver usually must be removed in a bath of hot acid called pickle.)
Jewelry Studio - Silver Wire Fusing by Liz Jones is an introduction to fine-silver fusing for jewelry crafters. The book begins with a detailed list of required tools and supplies. Jones points out that you can use a small, affordable butane torch for silver fusing, and she recommends using special, high-quality butane fuel for best results. (I was happy to see two pages devoted to filling and operating the torch - I've always struggled with getting mine to fill properly, and I suspect Jones' tips will help me out.)
Other fusing supplies include a fire brick, metal sheet, bowl, pliers, flush-cutters (Jones discusses the brand she likes best, but also points out its limitations), and safety glasses. Overall, it's a pretty simple, unintimidating set-up.
The first few projects in the book are labeled as "Practice." They are basic techniques that you can use to get comfortable with fusing, but they also create useful jewelry components that you will use in many designs: ball head pins, hammered rings, chain, and even fused rings that hold cubic zirconia beads. The close-up photographs are extremely helpful in this section, and - as they are throughout the book - the instructions are presented in distinct, easy-to-follow steps.
The remaining projects build-upon the basic Practice skills. Jones demonstrates how to re-shape silver rings into ovals, drops, hearts, leaves and other shapes. She also details some methods for making silver finger rings and provides a very useful ring-sizing chart. Letter-punching is also covered, using an antiquing chemical called silver black to add contrast to the letters. (Unlike sterling silver, fine silver is very tarnish-resistant - so traditional antiquing methods using sulfur are not recommended.) All of the project jewelry is bright and shiny with a truly professional, high-end look.
This book covers the introductory basics very well, and after working through it you should be able to experiment on your own to create more elaborate designs and components, like clasps, which are only briefly touched on. With its clear instructions, big photos, and simple approach, I definitely recommend this title if you're brand new to fusing and brazing.
Jewelry Studio - Silver Wire Fusing is available at Amazon.com and at many bookstores.
If you're looking for a decent butane torch for silver fusing, consider the LPT-200 or 500 Pro-Torch Auto-Ignite Torch
, available through Blick They also carry the high-quality, triple-filtered fuel recommended by Liz Jones.
---
Chris Franchetti Michaels is a writer and jewelry artisan specializing in beaded designs, wire work, and metal fabrication. She is the author of the books Teach Yourself Visually: Jewelry Making and Beading, Beading Quick Tips, and Wire Jewelry Quick Tips. Visit her website BeadJewelry.net for more jewelry-making help and inspiration.
You Should Also Read:
Getting Started Making Metal Jewelry - Book Review
Making Colorful Wire & Beaded Jewelry - Book Review
Polishing Sterling Silver with a Rotary Rock Tumbler


Related Articles
Editor's Picks Articles
Top Ten Articles
Previous Features
Site Map





Content copyright © 2021 by Chris Franchetti Michaels. All rights reserved.
This content was written by Chris Franchetti Michaels. If you wish to use this content in any manner, you need written permission. Contact Susan Mendenhall for details.