NASA Helped Rescue Chilean Miners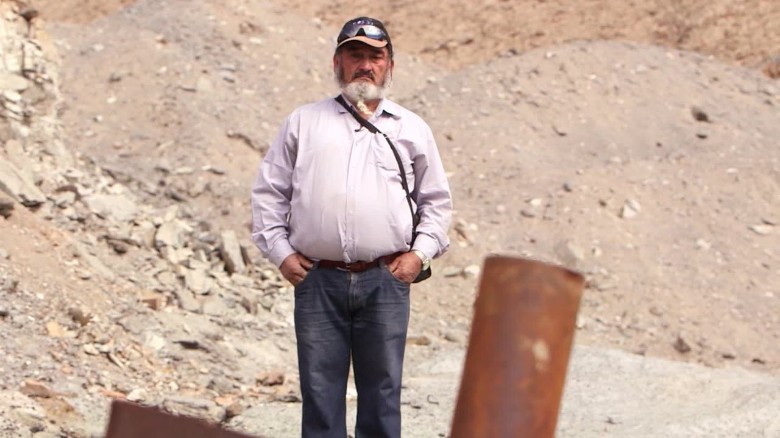 Waiting outside the San Jose mine
The Atacama Desert of Chile is one of the driest places on Earth. There are areas where not a drop of rain has been observed or recorded for at least four centuries. Because of the dryness, as well as the altitude, the region is well known to astronomers as the home of many major international telescopes.
The aridity that makes the Atacama a great location for observatories also gives Chile mineral resources and a mining industry. And from August to October 2010, not far to the north of the clusters of observatories, a drama unfolded in one of these mines. It didn't have anything to do with the observatories, but there
was
a connection with space travel.
The story began on August 5th at the San Jose mine in Copiapo when over half a million tons of rock caved in, leaving thirty-three miners trapped. They survived for over two months deep in the Earth until the final stage of the rescue began late at night on October 12th (local time). People around the world watched anxiously as the first miner emerged. Within a day all of them were back on the surface.
It might not be immediately obvious what imprisonment half a mile underground has in common with space missions. However the Chileans saw the connection and when they looked for help to implement their rescue plans, one of the organizations they asked was NASA.
Phoenix
The Chileans tried to find the trapped men by a direct route, but the main shaft was blocked and two days later there was a second rockfall. If they tried to drill through the blockages, they risked further collapse.
When it was clear that the men were still alive, the engineer in charge chose to drill to their refuge so that a rescue cage could bring them out one by one.
Engineers at NASA's Engineering and Safety Center (NESC) are not mining engineers, but they are experienced in designing and engineering for hazardous environments. The Chileans asked them for help and incorporated a large number of the suggestions into the cage which was named
Fenix
(Phoenix, in English).
Phoenix was only 21" in diameter in order to fit in the narrow shaft. It wouldn't hold anyone whose waist was more than 35". The journey through the rock was expected to take half an hour with the capsule also spinning to some extent. Pressure changes might cause blackouts and there were many other safety factors to consider.
In the end those traveling in the capsule had oxygen masks, a helmet for two-way communication, heart monitors, warm clothing and eye protection. You can see similarities to outfitting astronauts for space walks.
Exercise and the right food
Both the mine and a spacecraft are isolated, cramped, hostile environments which need to be supplied from outside. Fortunately, much of what's routine for space flights could be applied to managing the health of the miners.
Nutrition and exercise are key areas. Some of astronauts' nutritional requirements in space are different to those on Earth, including the need for more Vitamin D. We make Vitamin D when we're in the sun, but spacecraft are shielded against the Sun's radiation. NASA doctors realized that the miners would also need additional Vitamin D.
The men had gone for seventeen days with very little food. When rescuers could send supplies, the men needed to build up their strength – yet stay trim enough to fit into a rescue capsule. The diet was changed appropriately over time and in the final hours before rescue, it was liquids only, but enriched with sugars and certain minerals. NASA recommended this for dizziness and nausea in the capsule.
The diet was complemented by an exercise program. Astronauts are very vulnerable to loss of muscle and bone mass during weightlessness. If the miners didn't exercise, inactivity would also affect
their
muscles and bones.
The lack of natural patterns of light and dark was also something the miners had in common with astronauts. Sleep cycles needed to be regulated so that the men's body rhythms could be re-established.
Social and psychological support
Imagine being cooped up with a group of people with no escape if they get on your nerves. You can easily see why this is a matter of great concern on manned space missions. Both a NASA psychologist and the Chilean Navy's submarine chief advised on how to deal with this.
The miners organized themselves and the necessary jobs, established a routine and kept focused – different jobs, but exactly what astronauts do.
There are also families to consider. NASA has devised ways of supporting astronauts and their families before, during and after missions. This experience was applied to keeping up the morale of the miners and their families.
Rescue completed, a message came from space. Doug Wheelock, commander of the crew on board the International Space Station said, "We just wanted to let you know how proud we are of you, and how much we admire your courage and your tenacity."
You Should Also Read:
Thanksgiving in Space
Could You Survive Unprotected in Space?
First Orbit - Film Review


Related Articles
Editor's Picks Articles
Top Ten Articles
Previous Features
Site Map





Content copyright © 2023 by Mona Evans. All rights reserved.
This content was written by Mona Evans. If you wish to use this content in any manner, you need written permission. Contact Mona Evans for details.