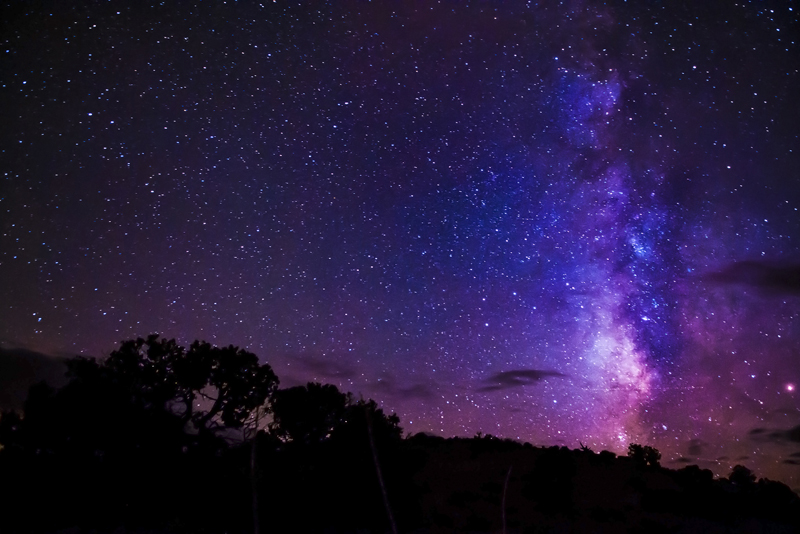 These articles contain a wide selection of astronomical information, but each is based around a seasonal or topical theme.
Astro Advent 2018 - Days 1 to 12


Northern lights, space probes, astronomers, astronauts, stars, planets and other interesting things in space and astronomy. All of these and more are in the astro countdown to Christmas that began on the Bellaonline Astronomy Forum.
Astro Advent 2018 - Days 13-24


Aurorae, Moon visitors, stars, planets, and more are in the astro countdown to Christmas. Here are the days from mid-Advent to Christmas Eve.
Astro Advent 2019 – Days 1-12


Northern lights, space probes, astronomers, astronauts, stars, planets and other interesting things in space and astronomy. They're in the astro countdown to Christmas on the Bellaonline Astronomy Forum.
Astro Advent 2019 – Days 13-24


A mysterious purple arc across the sky, a shower of meteors, a rare transit, a Christmas comet – and more – complete the astro countdown to Christmas. Here are the days from mid-Advent to Christmas Eve on the Bellaonline Astronomy Forum.
Astro Advent 2020 - Days 1-12


Christmas 2020 is past now, but you can still enjoy the astro advent calendar of daily images posted in the Bella Online Astronomy forum. Here we revisit the first twelve days which included a space probe, atmospheric phenomena, skyscapes and deep-space objects.
Astro Advent 2020 - Days 13-24


Meteors, colorful moons, an alien landscape and more – they're in the 2020 astro countdown to Christmas on the Bellaonline Astronomy Forum. Here are some notes about the final twelve days plus a Christmas bonus.
Astronomical Valentines


Valentine's Day. Is it a romantic day or one invented by greeting card companies and sellers of luxury goods? It certainly isn't an astronomical holiday, but whatever your view of the day, you can enjoy this selection of cosmic valentines.
Astronomy April Fools


Mercury has a moon? Could the Jovian-Plutonian Gravitational Effect give you a floating feeling? Virgin Galactic has bought Pluto and has plans for getting it reinstated as a planet? Nope. April Fool hoaxes and jokes.
Autumn Equinox


Autumn begins on the equinox, the day the Sun crosses the equator. The earliest known civilizations celebrated the equinoxes, and they're still celebrated in many places. One of the biggest autumn celebrations is the Chinese Moon Festival. A traditional Chinese garden has a moon-watching pavilion.
Christmas in the Skies


For many people Christmas is a special day with a magic of its own. A Christmas eclipse is a great treat and centuries ago a long-awaited comet finally showed up on Christmas day. But imagine spending the holidays a quarter of a million miles from home, as the crew of Apollo 8 did.
Cosmic Father's Day


What sort of tie would you give a cosmic father? What would you feed him? Where might he find challenging mountaineering, make an astounding golf shot or get up an interstellar soccer game? How can you send a special man a genuinely galactic greeting? Here's how.
Cosmic Ghosts Ghouls and Vampires


Astronomers use colorful language for cosmic objects. But unlike ghosts, ghouls and vampires in horror stories, the cosmic ones aren't scary late at night. Here are tales of the birth, evolution and death of stars, a blinking demon and a star that, at Halloween, seems like the Sun's ghost.
Cosmic Halloween Tour


Join me - if you dare! - on a Halloween astronomical tour. See a cosmic witch and cosmic ghosts, spiders and snakes, and a fiery skull. But you don't really have to be afraid. It's a virtual tour and all these things are interesting astronomical objects and a very long way away.
Cosmic Valentines


Valentine's Day is no assurance that love is in the air. Hearts and flowers aren't guaranteed to come your way. You may or may not get one of the billion valentine cards that are sent each year. But heart shapes are everywhere and anyone can admire them. Here is a cosmic selection for everyone.
Cosmic White Christmas


If you're dreaming of a white Christmas, the cosmos may have something of interest. How about deep snow on one of Saturn's moons, a gigantic Christmas tree whose lights are baby stars, a snowman on an asteroid, or an Einstein ring?
Galactic Winter Games


Welcome to the Galactic Winter Games, a starry tribute to Earth's Winter Olympic Games. It's a tour of some really cool cosmic sights – as well as some hot ones, such as one of the biggest explosions in the Universe.
Groundhog Day


February second is Groundhog Day, a day that's a mystery to people outside North America. Even in the USA and Canada, it's more a bit of fun than a holiday. Yet however superficial it is now, it's the offshoot of traditions that began in Europe thousands of years ago.
Halloween


Halloween falls midway between an equinox and a solstice. In the ancient Celtic world it was the new year's eve and start of winter - time to prepare for survival in the darkening days. But also a time when the boundary between our world and the otherworld weakened. Who knew what might cross it?
Mother's Day - an Astronomy Bouquet


Flowers from the florist are popular for Mother's Day. But for really stellar mothers, here is a cosmic floral tribute with links to some dazzling astronomical images.
Spring Equinox


You've made it through the winter and watched the food stores diminish. But the days are getting longer and green shoots are appearing. Spring is on the way. The festivals of the vernal equinox emphasize rebirth and renewal. In many cultures the equinox is also the New Year.
Summer Solstice - St John's Day


Each day for six months after the winter solstice, the Sun rises a bit higher in the sky. It reaches the maximum height at the summer solstice, the longest day. Evidence of rituals and festivals at the times of the solstices goes back thousands of years.
Thanksgiving in Space


Many foods are associated with a traditional American Thanksgiving dinner. But what do you suppose would be on the menu for Thanksgiving in space? Would you have to squeeze turkey paste out of a tube and get gelatin-covered dessert cubes? No. Food has improved since the early days of space flight.
What Was the Star of Bethlehem


The Star of Bethlehem is a lovely symbol of Christmas. But what was it? Was it based on an actual astronomical happening? Or simply an inspired idea to emphasize the spiritual importance of the story?
When Does the New Year Begin


Imagine midnight on December 31 – fireworks, friendship and celebration greet a new year. But only if you follow the Gregorian calendar. In the past, a year often didn't start on January 1, and for nearly two billion people it still doesn't. So when does a new year begin?
Winter Solstice


For six months, each day has been shorter than the last, the Sun lower in the sky. Will it disappear altogether and leave the people bereft in the dark cold winter? The winter solstice is the shortest day of the year and is associated with more festivals than any other astronomical event.
Editor's Picks Articles
Top Ten Articles
Previous Features
Site Map
Content copyright © 2018 by . All rights reserved.
This content was written by . If you wish to use this content in any manner, you need written permission.
Contact Mona Evans for details.