Basic Peyote Stitch Bracelet Band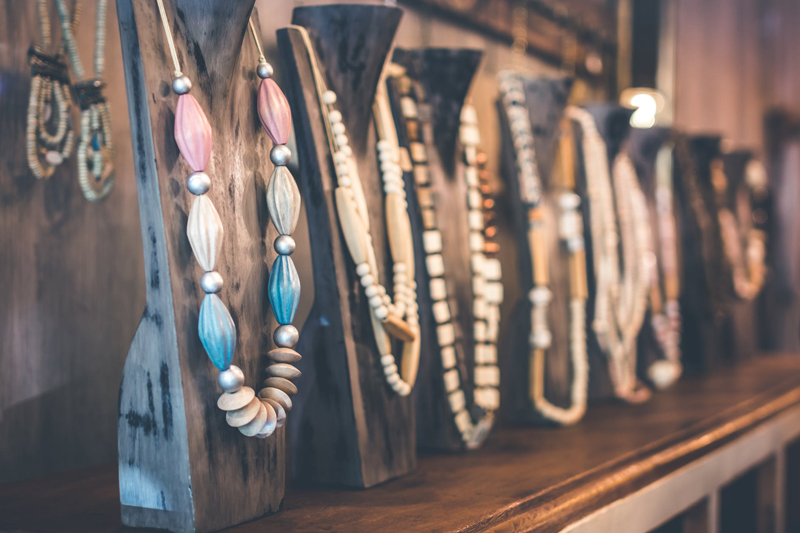 The peyote stitch (also called the gourd stitch) is a popular and versatile bead weaving technique, and it's easy to weave once you get through the first few rows. In this article, you'll learn how to read a basic peyote pattern grid and weave a flat, even-count peyote stitch bracelet band. Next week we'll create and attach a beaded clasp.
Supplies:
I used the following size 11/0 Japanese seed beads. Seed beads are somewhat rounded, and even high-quality brands vary in size a little from bead to bead. This gives the bracelet band a little bit of a "ruffled," textural look. (If you prefer a perfectly flat and smooth appearance, use cylinder beads instead.)
• About 3 grams in Amethyst (assuming about 110 beads per gram)
• About 1 1/2 - 2 grams in Opaque Turquoise Green
• About 1 1/2 - 2 in Matte Silver Lined Chartreuse
• About 3 grams in Transparent Lightest Pink AB
You'll also need a size 10 beading needle, and pale-pink beading thread in size D (or size B). I used Nymo brand.
Finally, be sure you have your basic bead weaving work area set up, including essential supplies like scissors and thread conditioner.
What to do:
1. Begin with an arm-span length of beading thread. (An arm-span, or "wingspan," is the length of thread that will reach hand-to-hand with your arms fully out to your sides.) Use your thumb to press the thread into the open box of thread conditioner, and pull the thread through slowly to coat it with the conditioner.
2. Thread the beading needle, and fold-over a tail of thread about 6 inches long. (Do not "double" the thread.)
3. String on a stop bead and position it about 6 inches from the end of the thread. A stop bead is a bead that is not part of your design. Its purpose is to temporarily keep beads from falling off of the end of your thread. To secure the stop bead, pass the needle through it once or twice in the same direction,and then pull the thread taut.
4. String on all of the beads for the first and second row of the pattern. Peyote stitch patterns are read from bottom to top, and they begin from left to right at the first row. I have numbered each bead in the first three rows of the pattern (at right), to indicate the order that you will string on the beads. (Normally, patterns will not be numbered, but you will always use this same technique.)
For this pattern, begin by stringing on two amethyst beads (1 and 2), two pink beads (3 and 4), one chartreuse bead (5), two turquoise green beads (6 and 7), one chartreuse bead (8), two pink beads (9 and 10), and two amethyst beads (11 and 12). Slide all of these beads down so that they are against the stop bead.
From this point forward, you will need to be careful not to allow your beading thread to tightly twist or tangle. Perform all of your stringing slowly and deliberately, and run your fingers along the thread to untwist it when it becomes messy.
5. String on another amethyst bead (bead 13). Hold the little strand of beads between the thumb and finger of your non-dominant hand, and use your dominant hand to string-on the amethyst bead.
6. Pass the needle beneath the next amethyst bead in the previous row (bead 11). Slowly pull the thread taut. You should now have a little "T" configuration of beads at the end of the strand.
At this point you may find it helpful to use the edge of a sticky note to mark your place inthe pattern. (This will be especially helpful with patterns more complicated than this one.) Since beads in the peyote stitch are offset like the bricks in a wall, align the edge of the sticky note along the tops of the beads of the current row; it is those beads that you will be adding for the row.
7. String on the next bead in the pattern (bead 14). In our pattern, this is a pale pink bead.
8. Skip one bead one lower bead, and weave down into the next lower bead (bead 9). Pull the thread taut again. This is the basic peyote stitch technique.
9. Continue stitching, following the pattern, to your desired length or until there are only about 6 inches of bare thread left on your needle. You may want to turn your work around at the beginning of each new row so that you are always stitching in the same, comfortable direction. Just remember to always read the pattern back and forth (the first row is left-to-right, the second row is right-to-left, and so on).
10. Stop at the end of the row when you have approximately 6 to 8 inches of bare thread left on the needle, nto including the tail of thread that is folded-over. At this point, you will need to end this thread and begin a new one.
11. End the thread by weaving-in. Instead of beginning a new row, pass your needle through the bead directly below it, and then back through several more beads diagonally. Tie a half hitch knot around one of the threads between beads, by first creating a tiny loop around the bead, and then stringing through it. Change direction, and pass your needle back through several more beads. Make another overhand knot. Do this a couple times more, and then pass the needle through several more beads and bring it out again. Pulling the thread taut, trim off the thread as close to the beadwork as possible.
12. Begin a new thread. Prepare a new arm-span length of thread. Thread the needle and pass it through several beads diagonally toward the last bead in the last row (where the old thread came out). Exit through that bead, and then pull the thread through until there is a tail of about 6 to 8 inches of thread emerging from where you began with the new strand.
13. Weave the next row. Hold down the tail of the new thread under your thumb as you hold the beaded fabric with one hand, and continue beading with your other hand. By holding the thread tail, you keep tension in the thread, and keep it from pulling out.
14. Continue weaving, adding new thread when necessary. For my bracelet, I began a new thread twice.
15. Weave-in the thread. When you have a bracelet band of your desired length (remember that the clasp will add about 3/4 inch later on), weave-in the cord and trim it off as you did in Step 11.
16. Weave-in the rest of the thread tails. Now go back and string the needle onto each thread tail that is still emerging from the beadwork (where you began new threads), and use the same procedure to weave them in. To remove the stop bead at the bottom, use the needle to carefully unwrap the thread loop(s) that hold it in place.
That's it! In the next article, we'll make the beaded toggle clasp and attach it to the band. In the meantime, please post in the Jewelry Making Forum if you need help with this project, or if you have your own suggestions for the techniques used.
To learn more about bead weaving, I recommend:

Mastering Beadwork, by Carol Huber Cypher
or

Beadweaving Brilliance, by Kumiko Mizuno Ito
---
Chris Franchetti Michaels is a writer and jewelry artisan specializing in beaded designs, wire work, and metal fabrication. She is the author of the books Teach Yourself Visually: Jewelry Making and Beading, Beading Quick Tips, and Wire Jewelry Quick Tips.
You Should Also Read:
BellaOnline.com Beadwork
Essential Bead Weaving Supplies
Glass Bead Finishes and Treatments


Related Articles
Editor's Picks Articles
Top Ten Articles
Previous Features
Site Map





Content copyright © 2021 by Chris Franchetti Michaels. All rights reserved.
This content was written by Chris Franchetti Michaels. If you wish to use this content in any manner, you need written permission. Contact Susan Mendenhall for details.