NuWave PIC (Precision Induction Cooktop) Review
My first experience of the NuWave company, was when my sister visited me from England some years ago and raved about their NuWave Indoor Oven. It sounded great and I wanted one – so they purchased it for me when they returned home.
It was just as they described - fabulous! You can cook a whole chicken with veggies in the bottom and more - and best of all, there was no heat in the kitchen! A feature I love especially during the summer months. It was an awesome product, which NuWave still have on the market today.
However, my rave in this article is their latest creation, the NuWave PIC (precision induction cooktop.) This piece of equipment is a godsend to anybody who has to give up their outdoor grill or who isn't able to own a grill, has limited space in their kitchen and wants to create fantastic recipes indoors or outdoors.
This equipment by NuWave lets you cook safely and is eco-friendly. The package comes with a full instruction manual along with recipes and a handy wipe able cheat sheet to hang in your kitchen for quick reference. After a couple of uses it becomes easier to use – it's like switching from a bicycle to a car – it just takes a bit of getting used to!
One of the things I love about the NuWave PIC, is that it's portable - you can cook anywhere - indoors/outdoors or use it at catering events where there is limited cooking space. It would be great for college students who are on a budget and have no or little cooking space in their dorm rooms. It's safe and easy to use!
You can set it up outside easily - all you need is an extension cord and you can grill and get the same results as you would cooking on an outdoor grill.
I have to say, that my husband is responsible for purchasing this for me as a late Christmas gift in 2013. While browsing the TV he was impressed with what this machine could do - he told me he watched it over and over. He knew I was frustrated because I couldn't transport my gas grill from California to New York - and as you know I love to cook, so we made a decision to purchase the NuWave PIC.
In the package we received 2 PIC cooktops (1 portable carrying case,) a 3 ½ quart stainless steel pot with a steamer basket, with a premium tempered vented glass lid, which is oven safe. Fondue forks for a fun party are also included with this particular pot. Also included were two Duralon™ 2 ceramic non-stick fry pans of different sizes (9 inch and 10.5 inch) which are also oven safe. However, you cannot use any metal cooking utensils in these or it will chip the coating. Plastic or silicon utensils are the way to go.
And, because I love to grill, we purchased on top of the package, the cast iron coated grill plate (which became my indoor grilling best friend!) and is absolutely a breeze to clean up!
To the right are a few pictures of recipes I've made using this machine. As you can see, the grill marks look like restaurant quality.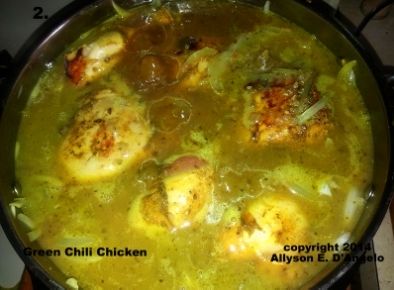 Cooking and braising in the pan - delicious green chili chicken and grilled balsamic chicken breasts.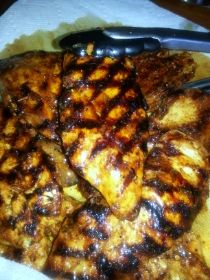 The pricing for this package though, was a sharp intake of breath. As I said previously, we purchased the coated indoor grill plate as an extra along with the standard package as advertised on TV, so my estimates below for the shipping would include the heavy grill plate.
After ordering all of the items in the package online, which arrived in less than one week, the shipping was the big sigh. When I clicked that inevitable button that says – place your order – my husband and I had to have another discussion!
The shipping was very close to as much as the purchase price of all the items combined. However, NuWave lets you pay in installments, which is great, but the first payment was ballooned to contain all of the shipping (approximately $145.00,) then 3 monthly payments of $43.00 and change thereafter. As of right now when I wrote this review on 8/1/2014, the monthly payments are $33.33 on their website. So, after the discussion we just did it! It was worth it!
However, I would wholeheartedly recommend this package to anybody who wants to cut down their energy bills, create outdoor cooking indoors because of their lifestyle or if you have limited space in your cooking area.
You can do much more than grill with the NuWave PIC – you can braise, steam, sauté, simmer and boil. Clean up is easy – just a soft cloth or sponge takes care of any splattering on the tempered glass cooktop. You can even use your own pans on this cooktop, as long as a magnet sticks to the bottom of your own pans and you are good to go.
This NuWave PIC package was purchased by my husband with our own funds for me, as a gift for Christmas 2013. Thanks Joe, I love it!
You Should Also Read:
Filet Mignon and Pineapple Relish
Southwestern Green Chili Chicken
visit my sister site American Regional Cuisine for great recipes


Related Articles
Editor's Picks Articles
Top Ten Articles
Previous Features
Site Map





Content copyright © 2022 by Allyson Elizabeth D´Angelo. All rights reserved.
This content was written by Allyson Elizabeth D´Angelo. If you wish to use this content in any manner, you need written permission. Contact Allyson Elizabeth D´Angelo for details.