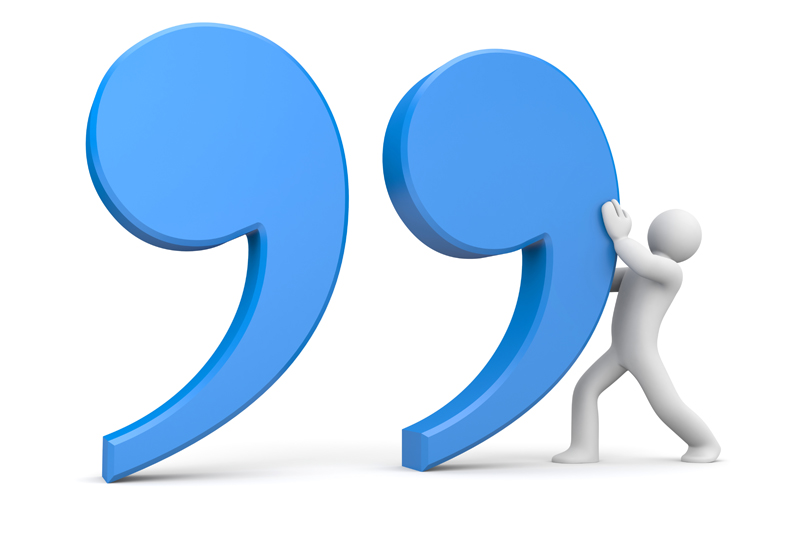 "New Year's Resolution: To tolerate fools more gladly, provided this does not encourage them to take up more of my time."
-- James Agate
"Here's to the bright New Year, and a fond farewell to the old; here's to the things that are yet to come, and to the memories that we hold."
-- Anonymous
"People are so worried about what they eat between Christmas and the New Year, but they really should be worried about what they eat between the New Year and Christmas."
-- Anonymous
"A new year is unfolding – like a blossom with petals curled tightly concealing the beauty within."
-- Anonymous
"Let us not drink to the past, but to the future."
-- Anonymous
"Drop the last year into the silent limbo of the past. Let it go, for it was imperfect, and thank God that it can go."
-- Brooks Atkinson
"Every man should be born again on the first day of January. Start with a fresh page. Take up one hole more in the buckle if necessary, or let down one, according to circumstances; but on the first of January let every man gird himself once more, with his face to the front, and take no interest in the things that were and are past."
-- Henry Ward Beecher
"Should auld acquaintance be forgot and never brought to mind? Should auld acquaintance be forgot and days of auld lang syne? For auld lang syne, my dear, for auld lang syne, we'll take a cup of kindness yet, for auld lang syne."
-- Robert Burns, Auld Lang Syne
"I will seek elegance rather than luxury, refinement rather than fashion. I will seek to be worthy more than respectable, wealthy and not rich. I will study hard, think quietly, talk gently, act frankly. I will listen to stars and birds, babes and sages, with an open heart. I will bear all things cheerfully, do all things bravely await occasions and hurry never. In a word I will let the spiritual, unbidden and unconscious grow up through the common."
-- William Ellery Channing
"When we once begin to form good resolutions, God gives us every opportunity of carrying them out."
-- St John Chrysostom
"The merry year is born Like the bright berry from the naked thorn."
-- Hartley Coleridge
"Happiness is too many things these days for anyone lo wish il on anyone lightly. So let's just wish each other a bileless New Year and leave it at that."
-- Judith Crist
"The new year begins in a snow-storm of white vows."
-- George William Curtis
"The New Year, like an Infant Heir to the whole world, was waited for, with welcomes, presents, and rejoicings."
-- Charles Dickens
"A merry Christmas to everybody! A happy New Year to all the world!"
-- Charles Dickens
"For last year's words belong to last year's language And next year's words await another voice. And to make an end is to make a beginning."
-- T.S. Eliot
"Write it on your heart that every day is the best day in the year."
-- Ralph Waldo Emerson
"Finish each day and be done with it. You have done what you could; some blunders and absurdities have crept in; forget them as soon as you can. Tomorrow is a new day; you shall begin it serenly and with too high a spirit to be encumbered with your old nonsense."
-- Ralph Waldo Emerson
"I do think New Year's resolutions can't technically be expected to begin on New Year's Day, don't you? Since, because it's an extension of New Year's Eve, smokers are already on a smoking roll and cannot be expected to stop abruptly on the stroke of midnight with so much nicotine in the system. Also dieting on New Year's Day isn't a good idea as you can't eat rationally but really need to be free to consume whatever is necessary, moment by moment, in order to ease your hangover. I think it would be much more sensible if resolutions began generally on January the second."
-- Helen Fielding, Bridget Jones's Diary
"Now the New Year reviving old Desires,/ The thoughtful Soul to Solitude retires,/ Where the White Hand of Moses on the Bough/ Puts out, and Jesus from the Ground suspires."
-- Edward Fitzgerald
"Be at war with your vices; at peace with your neighbors, and let every new year find you a better man."
-- Benjamin Franklin
"Nothing is worth more than this day."
-- Goethe
"No one ever regarded the First of January with indifference. It is that from which all date their time, and count upon what is left. It is the nativity of our common Adam."
-- Charles Lamb
"New Year's Day is every man's birthday."
-- Charles Lamb
"Today a new sun rises for me; everything lives, everything is animated, everything seems to speak to me of my passion, everything invites me to cherish it."
-- Anne De Lenclos
"Now there are more overweight people in America than average-weight people. So overweight people are now average. Which means you've met your New Year's resolution. "
-- Jay Leno
"New Year's eve is like every other night; there is no pause in the march of the universe, no breathless moment of silence among created things that the passage of another twelve months may be noted; and yet no man has quite the same thoughts this evening that come with the coming of darkness on other nights."
-- Hamilton Wright Mabie
"Time has no divisions to mark its passage, there is never a thunder-storm or blare of trumpets to announce the beginning of a new month or year. Even when a new century begins it is only we mortals who ring bells and fire off pistols."
-- Thomas Mann
"Then sing, young hearts that are full of cheer, With never a thought of sorrow; The old goes out, but the glad young year Comes merrily in tomorrow."
-- Emily Miller

Champagne Cork Popping

"Every New Year is the direct descendant, isn't it, of a long line of proven criminals?"
-- Ogden Nash
"It is better to spend money like there's no tomorrow than to spend tonight like there's no money."
-- P. J. ORourke
"The proper behavior all through the holiday season is to be drunk. This drunkenness culminates on New Year's Eve, when you get so drunk you kiss the person you're married to."
-- P. J. ORourke
"I'm a little bit older, a little bit wiser, a little bit rounder, but still none the wiser."
-- Robert Paul
"Today is a new day. You will get out of it just what you put into it... If you have made mistakes, even serious mistakes, there is always another chance for you...for this thing that we call "failure" is not the falling down, but the staying down."
-- Mary Pickford
"We will open the book. Its pages are blank. We are going to put words on them ourselves. The book is called Opportunity and its first chapter is New Year's Day."
-- Edith Lovejoy Pierce
"The Old Year has gone. Let the dead past bury its own dead. The New Year has taken possession of the clock of time. All hail the duties and possibilities of the coming twelve months!"
-- Edward Payson Powell
"Every new day begins with possibilities. It's up to us to fill it with things that move us toward progress and peace."
-- Ronald Reagan
"Every man regards his own life as the New Year's Eve of time."
-- Jean Paul Richter
"Each age has deemed the new-born year The fittest time for festal cheer."
-- Sir Walter Scott
"The inaudible and noiseless foot of Time."
-- William Shakespeare
"We burn daylight."
-- William Shakespeare
"Resolve to make at least one person happy every day, and then in ten years you may have made three thousand, six hundred and fifty persons happy, or brightened a small town by your contribution to the fund of general enjoyment."
-- Sydney Smith
"Ring out the old, ring in the new, Ring, happy bells, across the snow: The year is going, let him go; Ring out the false, ring in the true."
-- Lord Tennyson
"Certain opuscules, denominated 'Christmas Books,' with the ostensible intention of swelling the tide of exhilaration, or other expansive emotions, incident upon the exodus of the old and the inauguration of the new year."
-- William Makepeace Thackeray
"It wouldn't be New Year's if I didn't have regrets."
-- William Thomas
"New Year's Day--Now is the accepted time to make your regular annual good resolutions. Next week you can begin paving hell with them as usual. Yesterday, everybody smoked his last cigar, took his last drink, and swore his last oath. Today, we are a pious and exemplary community. Thirty days from now, we shall have cast our reformation to the winds and gone to cutting our ancient shortcomings considerably shorter than ever. We shall also reflect pleasantly upon how we did the same old thing last year about this time. However, go in, community. New Year's is a harmless annual institution, of no particular use to anybody save as a scapegoat for promiscuous drunks, and friendly calls, and humbug resolutions, and we wish you to enjoy it with a looseness suited to the greatness of the occasion."
-- Mark Twain (Letter to Virginia City Territorial Enterprise, Jan. 1863)
"Yesterday, everybody smoked his last cigar, took his last drink and swore his last oath. Today, we are a pious and exemplary community. Thirty days from now, we shall have cast our reformation to the winds and gone to cutting our ancient shortcomings considerably shorter than ever."
-- Mark Twain
"Your Merry Christmas may depend on what others do for you ... but your Happy New Year depends on what you do for others."
-- Unknown
"A New Year's resolution is something that goes in one Year and out the other."
-- Unknown
"Many people look forward to the New Year for a new start on old habits."
-- Unknown
"Youth is when you're allowed to stay up late on New Year's Eve. Middle age is when you're forced to."
-- Bill Vaughan
"An optimist stays up until midnight to see the new year in. A pessimist stays up to make sure the old year leaves."
-- Bill Vaughan
"Another fresh new year is here . . . Another year to live! To banish worry, doubt, and fear, To love and laugh and give! This bright new year is given me To live each day with zest . . . To daily grow and try to be My highest and my best! I have the opportunity Once more to right some wrongs, To pray for peace, to plant a tree, And sing more joyful songs!"
-- William Arthur Ward
"I want to go ahead of Father Time with a scythe of my own."
-- H. G. Wells
"We meet today To thank Thee for the era done, And Thee for the opening one."
-- John Greenleaf Whittier
"What can be said in New Year rhymes, That's not been said a thousand times? The new years come, the old years go, We know we dream, we dream we know. We rise up laughing with the light, We lie down weeping with the night. We hug the world until it stings, We curse it then and sigh for wings. We live, we love, we woo, we wed, We wreathe our prides, we sheet our dead. We laugh, we weep, we hope, we fear, And that's the burden of a year."
-- Ella Wheeler Wilcox
"Cheers to a new year and another chance for us to get it right."
-- Oprah Winfrey
"It Depends on Us... Another year lies before us like an unwritten page, an unspent coin, an unwalked road. the pages will read, what treasures will be gained in exchange for time, or what we find alone the way, will largely depend on us."
-- Esther Baldwin York
Times Square During the N...
You Should Also Read:
Poetry for the New Year
Christmas In Heaven Poems
Needs Poetry


Related Articles
Editor's Picks Articles
Top Ten Articles
Previous Features
Site Map





Content copyright © 2019 by Danielle Hollister. All rights reserved.
This content was written by Danielle Hollister. If you wish to use this content in any manner, you need written permission. Contact Nicole Cardillo for details.