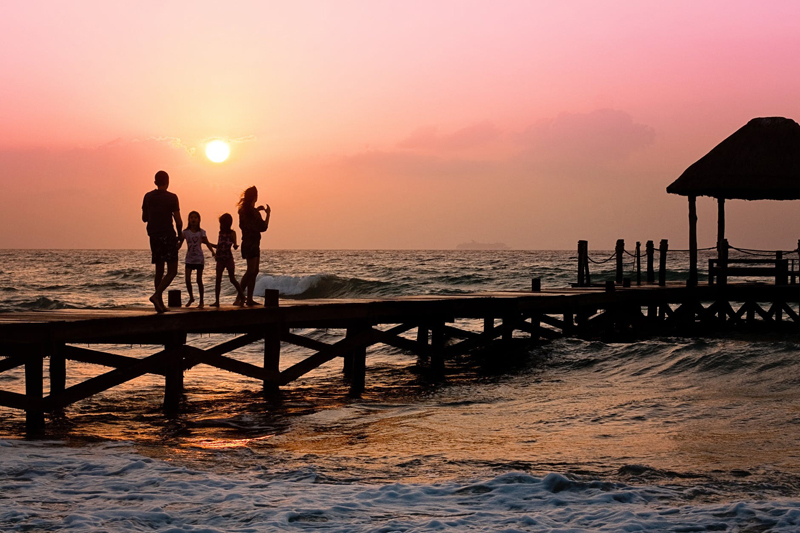 As September approaches my family gears up for a special, if minor, holiday. I'm sure you're all familiar with it—Dog Day. What? Scratching your head? You readers who call somewhere other than the USA home must think it's just another weird one, like Turkey Day, right? (I wouldn't talk; some of you observe Boxing Day, after all!) Well, no. Even my fellow Americans are stumped. Dog Day is known outside of our little piece of heaven as Labor Day.
And Labor Day is, of course, the celebration of…wait. I have to look it up. Aha!
"Labor Day, the first Monday in September, is a creation of the labor movement and is dedicated to the social and economic achievements of American workers. It constitutes a yearly national tribute to the contributions workers have made to the strength, prosperity, and well-being of our country." This according to the
Department of Labor
, which also informs me that Canadians as well as those with many other nationalities share the same observance.
I'd venture to say that Dog Day is a smidge more special to our family than Labor Day is to, well, anyone. Several years ago, when my oldest son was four, Labor Day approached. As I jostled his two-year-old triplet brothers and tried to shush my infant, I explained that Labor Day is when we celebrate that everyone works. He thought a moment, relating the topic to one of his favorite subjects at the time, and asked, "you mean like dogs?" After the tiniest pause, considering how much labor I was performing, shall we say,
pro bono
, I answered, "yep. We celebrate the fact that all year long we work like dogs!" Thus Dog Day was born.
Our traditional Dog Day festivities include but are not limited to, playing Red Rover, Pin the Tail on the Dog, and other dog-related games; making and smashing a dog-shaped piñata; mashing candy bars so they look like dog poop (and eating them); eating chili dogs and corn dogs; and, inexplicably, exchanging gifts that have nothing whatever to do with dogs or their byproducts. As nonsensical as this all sounds (I prefer whimsical myself), it is something my kids look forward to every year, and every year we have the chance to repeat the story of how Dog Day came to be, and remember what our family was like, what we were experiencing during that particular moment in time. I do not see us ever abandoning this celebration, especially in favor of an observance that really doesn't mean much to us personally.
There are so many lovely traditions our family has cultivated that help create The Rose Family Ethos and Culture. We also celebrate Adoption Day each year on the anniversary of the day we adopted our triplets. This is not just a day for the three boys who officially became our sons by court decree. The truth is that when we adopted them, they also adopted us and all of our biological ancestors, as well as our progeny yet to come. Therefore we say that "we all went to the courthouse and got adopted." Every November we celebrate the miraculous way each family member joined our family.
It seems that from the very beginning of my journey into parenthood I was focused on creating the tightest team unit possible. I had a clear vision of what I hoped to create—a family circle wherein each member stands hand-in-hand, facing inward. A space and feeling where each person has absolute confidence in his or her place with us and a sense of utter safety and acceptance, wherin each individual's membership in this group is paramount, above all other groups we may belong to. Fortunately, my husband shares my vision, and we have been able to work together to cultivate this family team. When our kids fight we remind them that the world is usually not nice or fair, but the six people (soon to be seven now) who share their home with them will
always
be on their side. Just like in any other social group, our family traditions underscore our uniqueness, and our identities as individuals and as a family. During times of struggle or upheaval, these things—these words, actions, habits, rituals—have carried that sense of security even when we moved from place to place and our circomstances have seemed precarious.
While it is important to put some forethought into developing these rituals, the most effective traditions seem to emerge naturally, as our Dog Day did, and the most meaningful are often much smaller and simpler than an entire holiday. For example, every night before prayers and scriptures, we go outside together, say "The Moon Poem" together, recite "Starlight, Star Bright" together, and each one of us makes a wish. The kids know Daddy always wishes for world peace, and Mommy always wishes for something serious. We use the same words night after night, and tuck our guys into bed with our wishes and prayers on their minds.
To start developing some connecting traditions:
look for parts of your family routine that are repetitive and begin deliberately building on them.


Pay attention to an activity that seems to occur spontaneously during some annual event and suggest that the family remember to try it again the following year.


Find simple phrases that you use frequently and begin purposely using them during the same action each day—such as a lullaby before bed, or reverent song before family prayers. Expand these spoken or sung words into a longer ritual, maybe reviewing the events of the day that just passed, or expressing hopes for the day to come.
And try, even when the day has been hectic and you just
need
the kids quiet and in bed already, to not skip it and do it twice tomorrow. The time will come when even those little traditions are anticipated, and provide the soothing that your family needs for each member to feel truly at peace and truly at home.


Related Articles
Editor's Picks Articles
Top Ten Articles
Previous Features
Site Map





Content copyright © 2022 by Jamie Rose. All rights reserved.
This content was written by Jamie Rose. If you wish to use this content in any manner, you need written permission. Contact Jamie Rose for details.