Beer Tours Touched with Bavarian Magic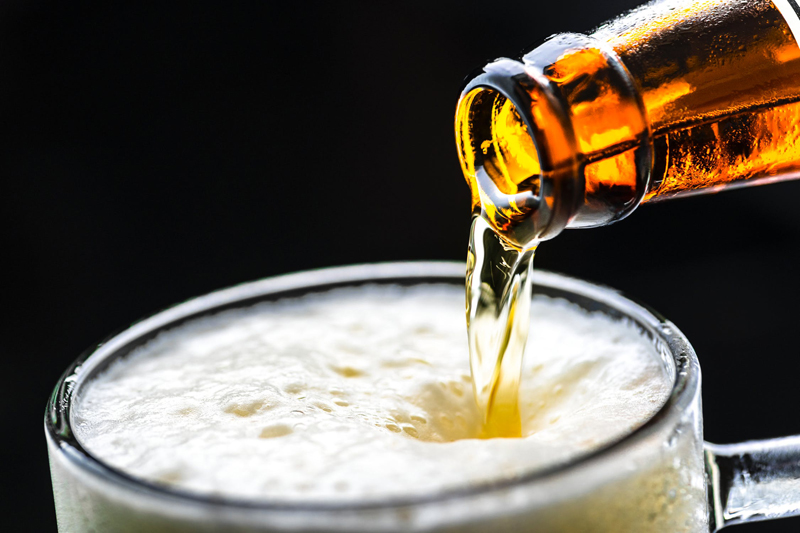 To the beer enthusiast, central Europe is a grand focal point, rich in the traditions of lager brewing, as well as the exceptional creations of hefeweizen, altbier and kolsch. The Bavarian regions of Germany and Austria are blessed with resplendent beauty and wrapped in culture of historical depth with a reverence for beer. Just to the northwest, you are captivated by the scintillating cities of Dusseldorf and Cologne on the Rhine – diverse, multicultural, innovative.

After several years of living and working in this European culture, Maria Granata found herself in love with the landscape, the customs, the people and the beer that fashioned the complex tapestry of Germany. Determined to share her passions, she created custom designed tours to highlight all this splendor and magic, and launched her passion as Specialty International Tours, Inc. Multilingual and experienced in the local customs, Maria is the ideal guide for the adventure of a lifetime.

Her tours take you through a world of beer, where pleasures of the palate meet with the depth of rich culture. Your adventure begins in the town of Erding, northeast of Munich, at the Erdinger Weissbrau, Germany's largest producer of weissbier. Although you may be stunned to find that weissbier is the only type of beer brewed at Erdinger, you will be pleasantly surprised to discover the many styles of weissbier, with bright flavors of citrus and apple peel contrasting the warm richness of chocolate or the sweetness of raisins and dates.

Traveling through the Bavarian Alps you will experience such mysteries as the Andechs monastery and King Ludwig's Castle Linderhof, the second of Ludwig's three castles, considered to be his favorite retreat. The Rococco styled interior echoes the formality of the exterior gardens, with their whimsical fountains and pools. This work of art is a grand reflection of Ludwig's creativity and intimacy.

The diversity in culture and landscape takes on a contrasting form, as your tour leads to the tiny Höhn Brewery, where a wood fired kettle continues to be in use. You will visit the Franconian Beer Brewing Museum, as well as the idyllic village of Traunstein, with its local flavors and customs.

Your trek takes you to Augustiner Brewery in Salzberg, Austria, home of the traditional style of märzen – a brew that Garrett Oliver, author of The Brewmaster's Table, calls "one of the most tantalizing of beers." A burnished coppery bronze, märzen has a smooth malt character with aromas of spiced toffee, balanced by a solid hoppy bitterness.

As the taste of märzen lingers in your memory, your adventure meets the Privatebrauerei Franz Inselkammer, better known as the Ayinger experience. Here, the beer is like the brewer – stylish, traditional, with an air of royal class! You might choose to sample Ayinger Altbairish Dunkel, glowing with garnet-mahogany character. Malty, with flavors of baked bread and toffee, it is touched with smokiness, and finishes clean and dry. If weissbier is your craving, Ayinger Brau Weisse, with flavors that match the glow of its gold and orange hue, is a satisfying selection.

Cologne will expose you to the light and balanced flavors of crystalline kolsch, as well as the delights of this multicultural center of art and culture. In the scintillating city of Dusseldorf, the famous brewery Zum Uerige awaits with Dusseldorfer Altbier, prized for its unique hop characteristics. You will be seduced by the wonder of Altstadt, the Old City and "world's longest bar," where you will paint memories in your mind that will last long after the last touch of Altbier quenches your thirst.
 
For details or information on these custom beer tours and more,  visit Specialty International Tours or contact Maria Granata at +1-646-435-2833 You may also email Maria at info@SpecialtyInternationalTours.com
Cheers!
You Should Also Read:
The Seductive Style of Kolsch
Historic Tours for Beer Lovers
The Vieux Carre - Crescent City Brewhouse & Mardi Gras


Editor's Picks Articles
Top Ten Articles
Previous Features
Site Map





Content copyright © 2021 by Carolyn Smagalski. All rights reserved.
This content was written by Carolyn Smagalski. If you wish to use this content in any manner, you need written permission. Contact Carolyn Smagalski for details.