The Vieux Carre - Crescent City Brewhouse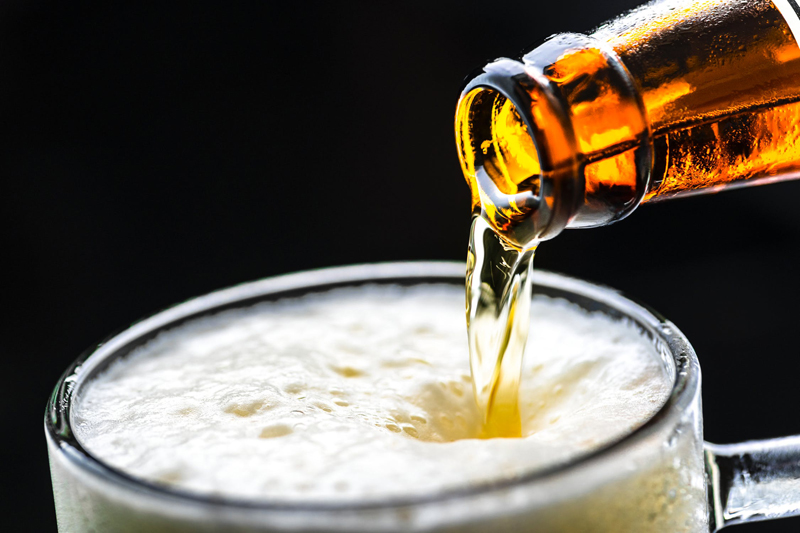 Flashing smiles! Sequins, feathers and creativity dancing before your eyes! Apparel of royal purple, green and gold! As the grand celebration of Mardi Gras rolls around each year, the Queen of the Mississippi rises to the grandeur that has become the signature of Southern exuberance.

What better place to warm your spirits for this spectacular show than the Crescent City Brewhouse in the heart of the French Quarter in New Orleans, Louisiana? This historic and prestigious property, awarded the Vieux Carre City Council Award for outstanding renovation and integrity, is the epitome of a world-class brewpub.

As the only microbrewery in the French Quarter, Crescent City Brewhouse calls to you with magnetic charisma. The sound of live Jazz, performed by local musicians, fills the air, complemented with the aroma of nouvelle Louisiana cuisine and Old World brews. Exhibits of local artists add to the bistro atmosphere. The warm and relaxed features are enhanced by an extension of dining, both in the courtyard and on the lovely balconies overlooking Decatur Street.

Founder and German Brewmaster Wolfram Koehler blends traditional values with state-of-the-art technology to produce brews that are refreshing and satisfying, using natural, refined ingredients. Red Stallion, their signature beer in the Vienniese tradition, glows with a coppery aura and a balance of aromatic malt and beer-loving hops.

Black Forest, deep mahogany and robust, dances with rich maltiness in Munich Style. Their classic, old-world beer, Crescent City Pilsner, carries lightly-crisp and hoppy accents with a floral bouquet and soft mouth feel. Weiss is Koehler's unfiltered wheat beer, smooth and cloudy, like a golden sunrise, with hints of banana and clove spice.

As the crème de la crème, seek out Crescent City's latest seasonal or experience a sampler, while chomping down zesty hot wings, oysters or Seafood Andouille Gumbo appetizers. When your palate calls for more, Red Fish Pontchartrain or Pasta Jambalaya top your culinary feast as masterful delights that will remain memorable, long after the allure of Mardi Gras has faded.

Crescent City Brewhouse is located at 527 Decatur Street, French Quarter, New Orleans Louisiana USA. 888-819-9330.

The party's on! Cheers!
 
Get in on the fun with a crazy hair statement:
Character Wig, Mardi Gras


Continue the fun at home with your own hurricane glass:
Assorted Neon Hurricane Glasses (1 dz)
You Should Also Read:
Shangy's The Beer Authority - Utopia for Beer
Mountain Stout Oatmeal Cookies Recipe
Hangover Cures - A Beer Fox Guide


Related Articles
Editor's Picks Articles
Top Ten Articles
Previous Features
Site Map





Content copyright © 2023 by Carolyn Smagalski. All rights reserved.
This content was written by Carolyn Smagalski. If you wish to use this content in any manner, you need written permission. Contact Carolyn Smagalski for details.