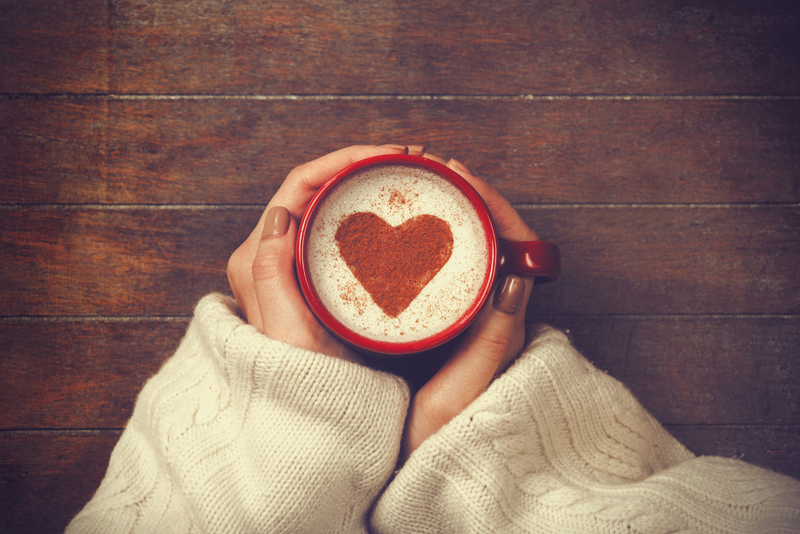 Aaah…. Finally! There's a bit of nippiness to the air in the morning, and we might need a sweater if were out after dark (which seems to come surprisingly early these days!) The stores are filled with Hallowe'en decorations, and of course there's the aroma of pumpkin spice in all places imaginable (and sometimes ridiculous!) As knitters, we celebrate the beginning of the cold season as a time to warm ourselves and our loved ones with our creative talent. From this primal urge comes that most celebrated of holidays…. No, not Christmas. I'm referring to SOCTOBER.

Think about it: the human body loses heat fastest through the extremities. Because of our hair, many of us don't need to or don't want to knit hats, and we use our fingers way too much to confine them to mittens (and some people find fingerless mittens really, really silly.) Therefore, the best accessories for the cooler months continue to be socks, socks, and more socks. They are quick projects, and great fun to knit. Technique geeks enjoy learning new ways to form heels and toes; we can add gussets or not as we please. Yarn-makers of all kinds have heard the call and produce a shockingly marvelous array of fingering yarns, some hardworking and others simply aesthetically pleasing. Any or all of these facts add to the plethora of good reasons to knit socks, particularly in the autumn.

Even the English language supports the idea that some months are better suited for sock knitting than others. The writer James Joyce referred to combination words as portmanteaus, and some months combine better with "sock" better than others. "Soctember" of course works, although most of us are enjoying our penultimate days of summer with a final lace shawl. "Socvember" and "Socember" follow "Soctober," and then the year moves to winter. This is when we stop worrying about looking silly and smash our hair under hats, our palms under mitts, and layer up our clothing. While sock-knitting is a year-round phenomenon, only the autumn month names combine so well with the garment.

A pair of socks can take up to two or three weeks to knit, depending on pattern complexity, but this is still far less time than needed for a sweater or shawl. Why not practice your stranded knitting and create something that will make you happy in January or February? Or, if you live in a warmer climate, how about a pair of lace socks, knit toe-up, that will slide perfectly underneath those cowboy boots?

While an experienced sock knitter can work up a pair sans pattern, there's plenty of eye candy on Ravelry. This might be the time to check out the work of celebrated sock designers such as Cookie A, Janel Laidman, or Wendy D. Johnson (or the Feathered Rib Sock pattern listed below.) Is there a pattern that has seemed ridiculously intricate for footwear? Why not give yourself the joy of working it? How about a pattern that will be too big for your own feet? The holidays are coming, and someone you know would love a handknit gift!

So climb into your jammies and brew a cup of tea. Listen to the rain or wind outside, and smell the scent of those Trader Joe's cinnamon brooms while you knit at least one pair of socks for Soctober. And post your finished projects on Ravelry for everyone to enjoy!

You Should Also Read:
A Few Good Reasons to Knit Socks
Choosing Yarn for Socks
Feather RIb Socks


Related Articles
Editor's Picks Articles
Top Ten Articles
Previous Features
Site Map





Content copyright © 2022 by Korie Beth Brown, Ph.D.. All rights reserved.
This content was written by Korie Beth Brown, Ph.D.. If you wish to use this content in any manner, you need written permission. Contact Korie Beth Brown, Ph.D. for details.