Foods High In Antioxidants Phytonutrients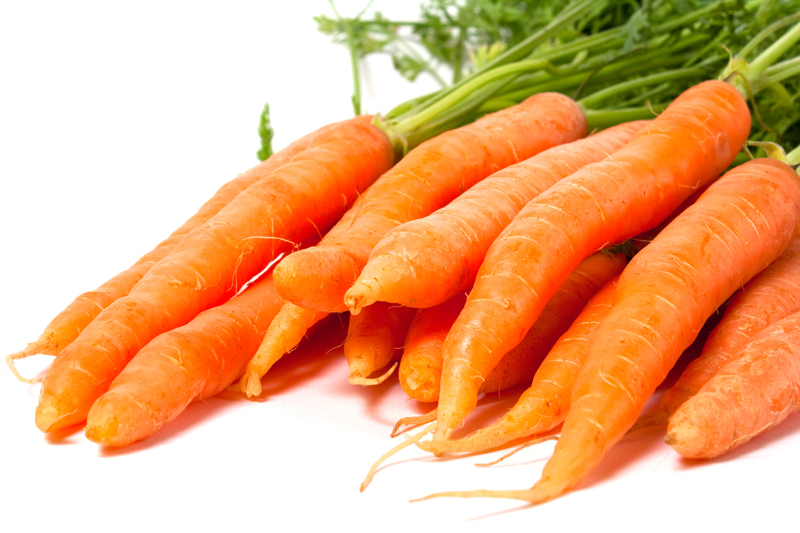 Antioxidants are naturally occurring phytonutrients found in fruits and vegetables. Eating
foods high in antioxidants
and taking a
natural antioxidant supplement
are essential to good health.
Foods high in antioxidants and high quality natural antioxidant vitamins have been proven to:
Slow down the aging process of skin and other organs.


Lower your risk of both cancer and heart disease.


Boost your immune system to resist colds, flues and viruses.


Support healthy vision and protect against aging eye diseases.
What Are Antioxidants and How Do They Work?
Oxygen is the essence of life. But, surprisingly enough, it can also be your worst enemy. Too much oxygen is as harmful and destructive to your body as rust and corrosion is to your car. That's why dietary antioxidants are essential to your health.
Just think of them as human "Rust-Oleum."
Antioxidants have been proven to protect human cells from oxidative free-radical damage, which is the primary cause of aging (rust and corrosion) in both the body and brain.
The Human Nutrition Research Center at Tufts University has measured the total antioxidant power of various foods. Colorful carotenoid rich fruits and vegetables are at the top of the list.
The anti aging
benefits of antioxidants
found in carotenoids have been proven to slow down, prevent and even reverse such conditions as cancer, heart disease, degenerative eye diseases (cataracts and macular degeneration) and diseases of the immune and nervous systems.
Foods High in Antioxidants and Low in Antioxidants
Both the National Academy of Science and the National Cancer Institute advise eating at least 5 to 9 servings of carotenoid antioxidant rich foods every day. But, most people get only 1 or 2.
The highest-ranking fruits and vegetables are berries (blueberries, strawberries, raspberries and blackberries), oranges, pink grapefruit, grapes, apricots, peaches, raisins, tomatoes, dark green leafy veggies (spinach, kale, etc.), Brussels sprouts, broccoli, beets, red peppers and carrots.
But the most "popular" fruits and vegetables are bananas, apples, potatoes (mainly French fries) and iceberg lettuce, which all contain very few carotenoids and are of little antioxidant value.
Also note the ingredients in the most aggressively marketed so-called "antioxidant supplements" are micro sea algae, pine bark (pycnogenol), milk thistle, gingo biloba, quercetin, grape seed extract, noni, mangosteen, gogi, acai berry and synthetic alpha lipoic acid.
None of these highly hyped mystery ingredients are found on the research center's list of foods high in antioxidants. Interesting, don't you think?
When you look for a natural antioxidant supplement, always ask yourself one simple question. "Can I find these ingredients at a fruit and vegetable stand or salad bar?" If your answer is "No!" then keep on looking for something safe and proven effective from the human food chain.
The Best Natural Antioxidant Supplement
My highest recommendation for the best natural antioxidant supplement goes to
Carotenoid Complex
TM
, made from naturally high antioxidant fruits and vegetables, including tomatoes, carrots, spinach, red bell peppers, strawberries, apricots and peaches.
Carotenoid Complex
TM
is by far the most thoroughly researched, proven effective and truly natural antioxidant supplement on the market. Each bottle contains the equivalent of 250 pounds of raw organic fruits and vegetables that are rich in antioxidant carotenoids.
Studies conducted by independent USDA researchers and published in the prestigious, peer reviewed
American Journal of Clinical Nutrition
have shown that Carotenoid Complex
TM
increases natural protective killer cells by a whopping 37% in just 20 days.
It's mind boggling to think how strong your immune system will be 6 months to a year from now.
To find out how Carotenoid Complex
TM
can keep you, your family and friends vibrantly healthy, strong and always looking and feeling your absolute best, go to the
antioxidant
web site.
Be sure to sign up for my free
Natural Health Newsletter
.
Click here for the
site map
.
Articles you might also enjoy
Anti Aging Natural Supplements
Fruit List with Nutritional Values
10 Healthiest Foods for Healthy Eating
Alphabetical List of Vegetables and Their Rankings
To subscribe to the Natural Health Newsletter, just enter your email address in the subscribe box at the bottom of this page.
© Copyright Moss Greene. All Rights Reserved.
Note: The information contained on this website is not intended to be prescriptive. Any attempt to diagnose or treat an illness should come under the direction of a physician who is familiar with nutritional therapy.


Related Articles
Editor's Picks Articles
Top Ten Articles
Previous Features
Site Map





Content copyright © 2022 by Moss Greene. All rights reserved.
This content was written by Moss Greene. If you wish to use this content in any manner, you need written permission. Contact Moss Greene for details.