Alphabetical List of Vegetables and Their Rankings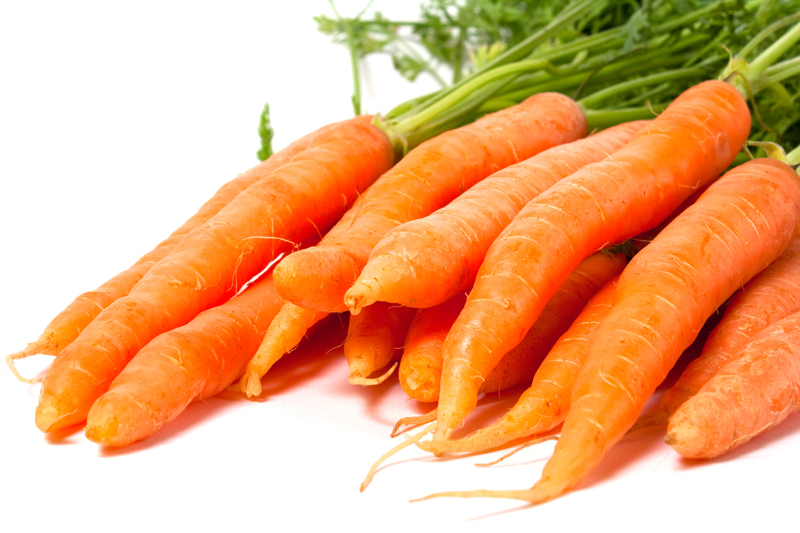 The
alphabetical list of vegetables
below will help you get healthier. And here's how.
By now we all know vegetables are good for us. But do we eat enough? And when we do, are we eating the healthiest ones from this list of vegetables?
According to statistics – not by a long shot!
On a daily basis well over half the population gets absolutely NO healthy vegetables – much less the recommended minimum 3 to 5 servings. But this doesn't have to be you.
You can change your own personal health statistics.
I've made you an alphabetical list of vegetables, in three different categories – A, B and C. You can now choose from these 3 categories ranked for overall food value.
The "A" list of vegetables are the superstars, high in vitamins, minerals and phytonutrients. Those in the "B" category are good, but not the best. And "C" veggies are mainly either high glycemic, too starchy or too high in calories when compared with the nutritional values of those ranked A or B.
Please note that I've included some fruit, such as peppers, squash and tomatoes, since these fruits are generally thought of and used as vegetables. Corn is used as a vegetable too, whereas in reality it's a grain.
You may also be surprised at the addition of legumes (beans), which are actually vegetables, but are usually not considered as such.
Studies show certain veggies can make you healthier.
Research clearly proves healthy veggies can extend both the length and the overall quality of your life. Numerous studies have proven that by increasing your daily intake (mainly from the "A" list), you can reduce your risk of heart disease, diabetes, cancer and many other chronic illnesses.
The list of healthy veggie benefits is almost as long as the "A" category list. So pick some winners, learn how to prepare them and start eating and enjoying "A" category veggies now and for the rest of your long healthy life.
CATEGORY A
Alfalfa sprouts
Arugula
Bean sprouts
Beet Greens
Beets
Bell Peppers
Bok choy
Broccoli
Broccoflower
Brussels sprouts
Cabbage
Carrots
Cauliflower
Chard (Swiss & red)
Chinese cabbage
Chives
Collard greens
Garlic
Green onions
Green peas
Greens
Horseradish
Kale
Leeks
Lettuce, red or green
Mustard Greens
Onions
Parsley
Peppers
Pumpkin
Sauerkraut
Shallot
Snow Peas
Soy beans
Spinach
Summer squash
Sweet potato & yam
Tomato
Tomato, cherry
Turnip greens
Watercress
Winter squash
CATEGORY B
Artichoke
Artichoke Hearts
Asparagus
Avocado
Celery
Chickpeas
Chile peppers
Cucumber
Eggplant
Endive
Green beans
Kidney beans
Kohlrabi
Lemon grass
Lentil beans
Navy Beans
Okra
Split Peas
Radishes
Radicchio
Rutabaga
Turnips
Zucchini
CATEGORY C
Bamboo shoots
Corn
Jicama
Lettuce (iceberg)
Lima beans
Mushrooms
Potato (white)
Rhubarb
Water chestnuts
When shopping for produce, to get maximum benefits, buy organic whenever possible. Also choose fresh or frozen rather than canned, since canned is generally extremely high in salt.
To avoid extra calories from fat and a high sodium intake, use herbs, spices, lemon or vinegar, rather than salt, butter or oil for seasoning.
Now that you know what's good for you, it's time to shop (or plant your garden), and get busy eating and enjoying these extra healthy foods!
Be sure to check out my
Natural Health Newsletter
.
Click here for the
Site Map
Articles you might also enjoy
Food Calorie Chart for Healthy Foods
Benefits of Antioxidants
All Natural Supplements for Humans
Omega 3 Fish Oil for Overall Health
To subscribe to the Natural Health Newsletter, just enter your email address in the subscribe box at the bottom of this page.
© Copyright Moss Greene. All Rights Reserved.
Note: The information contained on this website is not intended to be prescriptive. Any attempt to diagnose or treat an illness should come under the direction of a physician who is familiar with nutritional therapy.


Related Articles
Editor's Picks Articles
Top Ten Articles
Previous Features
Site Map





Content copyright © 2022 by Moss Greene. All rights reserved.
This content was written by Moss Greene. If you wish to use this content in any manner, you need written permission. Contact Moss Greene for details.