Eat More Fiber to Lose Weight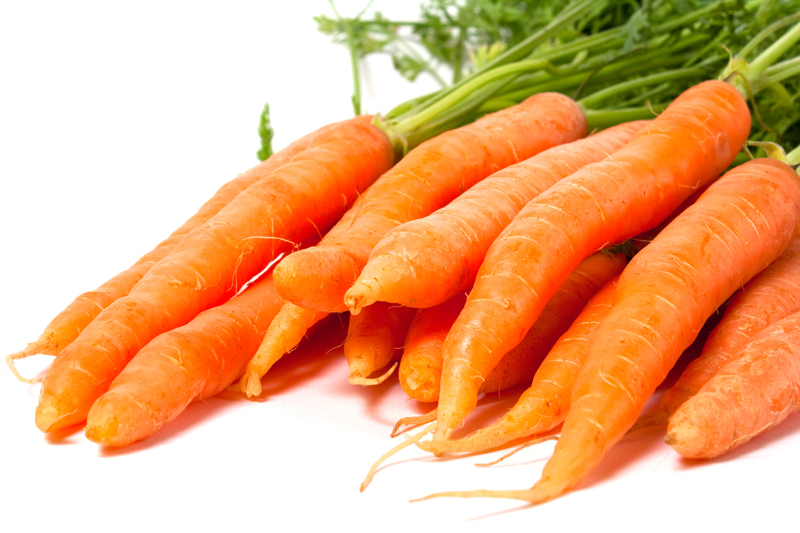 Getting enough fiber in your diet may be a secret to long-term weight loss and better health.
A team of scientists from the University of Massachusetts Medical School found that adding more high fiber foods to your diet worked as well for weight loss as many restrictive diets.
The problem is most Americans get fewer than 15 grams of fiber a day, which is far less than the 25 to 40 grams of daily fiber recommended by most respected health organizations.
Here's What the Researchers Learned
They knew from previous studies that adding fiber to the diet not only helped lower cholesterol, blood pressure and blood sugar levels, but it also helped people to feel fuller and, therefore, to eat less food. So the UMass researchers decided to test fiber's success on weight loss.
Over 200 participants who exhibited signs of prediabetes were randomly assigned to follow one of two diets – either the American Heart Association diet, which is designed to help decrease the risk of diabetes, or to do nothing more than just increase their daily fiber intake.
The group on the American Heart Association diet was required to limit their intake of saturated fat and to decrease the number of daily calories they ate as their method of losing weight.
The second group was asked only to eat high fiber foods like fruits, vegetables and whole grain breads, pasta and cereal. Neither group made any changes in their normal exercise routines.
By the end of a year, both groups experienced similar amounts of weight loss.
All participants also showed the same kinds of improvements in their metabolic syndrome markers; they had lower blood sugar, lower blood pressure and lower cholesterol levels.
Why do People Eat Such Low Fiber Diets?
Could a lack of fiber in the diet be a major cause of our obesity epidemic, while contributing to all of the diseases, such as diabetes and heart disease, associated with excess body weight?
The standard American diet of burgers, fries, chips, shakes, colas, cookies and cake are low in fiber. Instead they're high in unhealthy sugar and fat calories, which only add to weight gain.
Once again, science shows us that a healthy diet must include lots of high fiber foods, such as fresh fruits, vegetables, legumes, nuts and seeds and whole grain breads, pasta and cereals.
Eating more nutritious fiber rich foods like fruits, vegetables and whole grains also provides you with an added bonus. They're loaded the essential vitamins, minerals and other phytonutrients such as carotenoids and flavonoids that are necessary for good physical and mental health.
Here's How to Increase Your Fiber Intake
Begin by including more of the brightly colored red, green, yellow and orange fruits and vegetables recommended by the National Institutes of Health. Foods like broccoli, spinach, sweet potatoes, berries and citrus fruit are all high in fiber and other essential nutrients.


Next switch to eating whole grain breads, cereals, rice and pasta rather than white bread, white rice, white pasta and highly processed cereals, which provide little to no fiber or nutrition value. Whole grains are also high in insoluble fiber that helps prevent constipation.


Beans and peas are healthy inexpensive foods rich in fiber that can be included in your diet too. They come in a variety of ways – fresh, frozen and dried – and can be added to soups, stews, salads, and other hot or cold dishes. A cup of cooked black beans, for example, supplies about 15 grams of fiber, as well as 15 grams of protein to your diet.


Using unsalted nuts like almonds, walnuts, pecans and pistachios as garnishes or snacks is another good way to increase healthy fiber intake and add other essential nutrients. Nuts are incredibly versatile and can be added to oatmeal, yogurt, salads and even stir-fries.


A fiber supplement can also be taken separately or added to foods to boost fiber intake.
For a complete list of healthy high fiber foods and high fiber supplements click
here
.
And be sure to check out my free weekly
Natural Health Newsletter
.
Click here for the
Site Map
.
Articles you might also enjoy:
How to Lose Weight Fast and Safe
The Soluble and Insoluble Fiber Foods
High Fiber Foods List for a High Fiber Diet
How to Stop Emotional Eating and Overeating


To subscribe to the Natural Health Newsletter, just enter your email address in the subscribe box at the bottom of this page.

© Copyright by Moss Greene. All Rights Reserved.


Note: The information contained on this website is not intended to be prescriptive. Any attempt to diagnose or treat an illness should come under the direction of a physician who is familiar with nutritional therapy.




Editor's Picks Articles
Top Ten Articles
Previous Features
Site Map





Content copyright © 2019 by Moss Greene. All rights reserved.
This content was written by Moss Greene. If you wish to use this content in any manner, you need written permission. Contact Moss Greene for details.