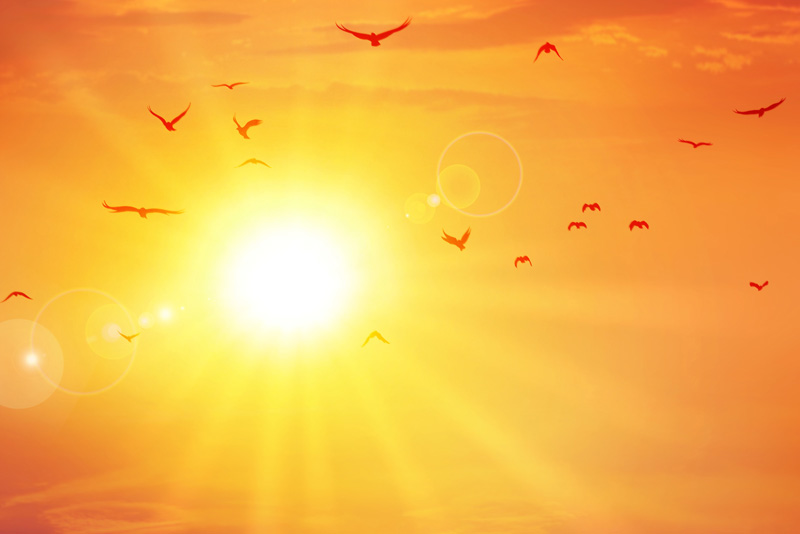 Life is fragile. It can end at any time without warning. We may be going about daily activities and chores one minute and in the next be face-to-face with a much more urgent concern - death.
According to the Bible, this life, that we treasure, is only a speck on an eternal time-line of God's divine scheme.
King David says, in Psalm 144:4, that man is like a breath; his days are like a fleeting shadow.
James, in James 4:14, asks "What is your life? You are a mist that appears for a little while and then vanishes."
This makes our life seem short and insignificant doesn't it?
So what comes after this breath or mist that we call life?
Hebrews 4:9 says that there is a special rest waiting for the people of God.
As a believer in Jesus Christ, I have always been assured that after I die, I will be in Heaven with God.
According to the dictionary, Heaven is
The abode of God, the angels and
the spirits of the righteous after death.
This is interesting but not
something I can get my mind around.
Jesus assures us in John 14:2,3 that there will be room for all of us because there are many homes in Heaven. He went there to prepare a place for us and, at the right time, He will return to take us there Himself.
The Apostle John had a vision of heaven that he recorded in the Book of Revelation. He saw God sitting on the throne with the appearance of jasper (a clear stone resembling a diamond) and carnelian.(translucent ruby red quartz.) The throne was encircled by an emerald green rainbow. Revelation 4
He also saw a pure river, clear as crystal, with the water of life, flowing from the throne and going right down the main street. On each side of the river there grew a tree of life, each bearing a fresh crop of fruit every month. The leaves of the trees were used for medicine to heal the nations.
The gates of God's holy city never close. We will come and go as we please. There is no night in Heaven for light emanates from the Father and the Son.
This sounds incredible but it is something that I can begin to picture.
There is more. Read
"Will I be Happy in Heaven?"
Snapshots Of Heaven
You Should Also Read:
Death and Eternal Life
Born Again
The Busy Woman's Bible Study


Related Articles
Editor's Picks Articles
Top Ten Articles
Previous Features
Site Map



Follow @LynneChapman
Tweet





Content copyright © 2021 by Lynne Chapman. All rights reserved.
This content was written by Lynne Chapman. If you wish to use this content in any manner, you need written permission. Contact Lynne Chapman for details.