Five Worst Foods Found in Your Fridge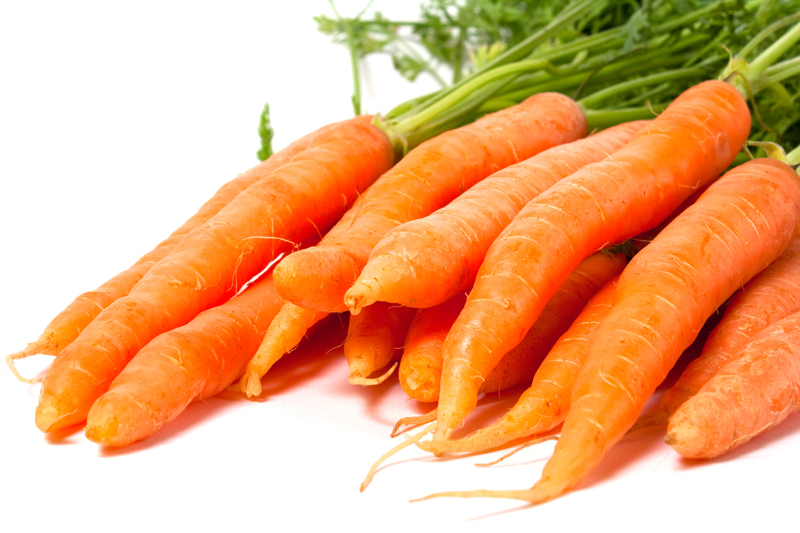 Like most people, you probably know having a double bacon cheeseburger and a thick milk shake when dining out are not
healthy food
choices. They would be, of course, much too high in unhealthy calories, fat, salt and sugar and should be avoided if your intention is to be healthy and fit.
But are you aware that your fridge may be stocked with equally
unhealthy foods
? That's right, many basic foods found in almost all refrigerators are loaded with fat, salt, sugar and extra calories. Too often, many of these foods are taken for granted and seldom given a second thought when attempting to eat a healthy diet at home.
Here is a list of five of the most common unhealthy foods found in most fridges.
1. Mayonnaise
Almost all commercial mayonnaise is made with less healthy corn or soybean vegetable oils. Even when the label says mayonnaise contains healthier olive oil, it is usually used sparingly in a mixture of other oils.
Most store-bought mayo is also loaded with sugars and artificial ingredients (flavorings, preservatives, etc.). And when slathered on a home-made sandwich, mayonnaise calories go right through the roof.
There are healthier substitutes for mayonnaise, other than cutting way back on how much you use. Try using salsa, mustard, hummus, mashed avocado or some other lower calorie condiment as a tasty alternative. You might also try making your own lower calorie mayo.
2. Butter and Margarine.
Butter and margarine are high in unhealthy saturated fat and many margarines are also high in unhealthy trans fats. Because of their consistency, butter and margarine are also difficult to spread lightly and evenly, so most people end up using more than they need, which adds unnecessary calories.
Whenever possible, use olive oil for cooking and low fat/trans-fat margarine as a spread. Whipped butter is also lower in calories, fat and saturated fat than stick butter and can be spread much easier, which helps to control the calories.
3. Whole-Milk Dairy Products.
Whole milk foods are an excellent source of protein and essential calcium, but, regrettably, they're also rich in fat and cholesterol, two elements you want to avoid, if possible. Fortunately, low-fat milk, cheese, yogurt and other dairy products are readily available in supermarkets.
4. Processed Meats.
Hot dogs, sausages, deli cold cuts and other processed meats are much too high in salt, fat, sugars and harmful preservatives. They are also linked to an increased risk of certain cancers. No matter how easy it may be to use them straight out of the fridge, the healthy thing to so is avoid eating them as much as possible.
Fresh sliced roast beef, turkey or pork tenderloin are good substitutes. You can cook your own or buy it at the deli counter at the supermarket. If you shop around, you can also find leaner, lower-salt and lower-nitrate meat products at most supermarkets.
5. Creamy Salad Dressings.
Most American homes have at least a couple of bottles of creamy blue cheese, ranch or Thousand Island salad dressing stocked in the fridge. Not only are most of these unhealthy store-bought dressings much too high in calories, fat and sodium, but most people seldom use just the recommended two tablespoons. Instead, they drown their salad with two or three times as much dressing.
What can you do? Begin by finding a lighter, lower calorie dressing that you like and get rid of the heavier brands. It may take some trial and error to be satisfied, but there are some tasty lighter dressings available. You could also make your own healthy salad dressings. And always make it a habit to consciously measure out a two-tablespoon serving rather than pouring on the dressing.
These five foods are not the only unhealthy foods found in most refrigerators. If you look around, you might also find colas, sweet drinks, beer, frozen French fries and other frozen foods, plus a carton or two of gourmet ice cream. Eliminating these foods at home is a wise thing to. The strategy is simple. If these foods are not easily available in your fridge, you can't be easily tempted.
Be sure to sign up for my free
Natural Health Newsletter
.
Click here for the
Site Map
.
Articles you might also enjoy:
Healthy Living Tips
Healthy Salad Dressings
Food Fat List of Good Fats Bad Fats
Healthy Eating Habits to Lose Weight
To subscribe to the Natural Health Newsletter, just enter your email address in the subscribe box at the bottom of this page.
© Copyright by Moss Greene. All Rights Reserved.
Note: The information contained on this website is not intended to be prescriptive. Any attempt to diagnose or treat an illness should come under the direction of a physician who is familiar with nutritional therapy.


Related Articles
Editor's Picks Articles
Top Ten Articles
Previous Features
Site Map





Content copyright © 2022 by Moss Greene. All rights reserved.
This content was written by Moss Greene. If you wish to use this content in any manner, you need written permission. Contact Moss Greene for details.