Herb Plants for Every Home and Garden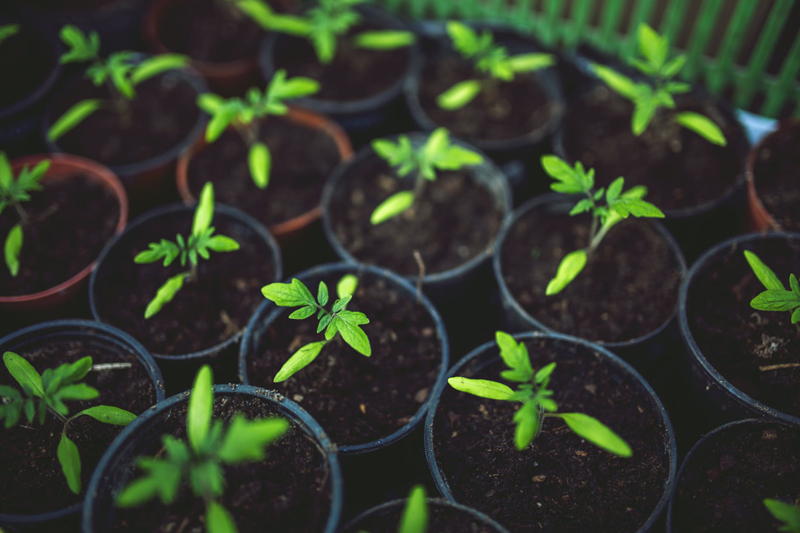 Herbal plants have become an essential element of cooking, and canning recipes. Cut the leaves up fine and include them in your much-loved recipes, or sprinkle them over the top of your prepared dish. You often find parsley stems as a garnish on the food dishes. The vast majority of cooks love adding herbs fresh picked from their gardens. Once you've added organic herbs in your food, you'll never want to go back to the store bought containers again. By growing your own plants, you know they are organic. Pesticides, insecticides or any other nasty chemical that commercial growers use hasn't contaminated your homegrown herb plants. When you dry and bottle the herbs, you won't have to worry about fillers, preservatives, or free flowing agents added.

Location

Based on the USDA zone you live in, you can grow herbs inside or outside. The ten easiest and must used herbs to grow indoors are chives, basil, oregano, sage, parsley, bay, chervil, rosemary, tarragon, and thyme. Make sure that you grow the potted herbs in a windowsill that faces south or west. It's important to keep the soil damp and feed them regularly. The moment you need fresh herbs, they are nearby.

In the Garden

If you have a vegetable or flower garden, herbs look terrific as a filler plant. They also grow well when planted along the walkway. Every time you brush against them, a wonderful scent releases into the air. Their aroma is regarded as a much healthier way to deodorize your home because they are safe for you to inhale.

Some herbs also discourage pests from coming into your garden. In your flower or vegetable gardens, include some basil plants to repel asparagus beetles, and thrips. If included beside your tomatoes, basil prevents tomato heartworms. Chives, dill, and Cilantro protect against aphids, spider mites and some beetles.

In the Home

Harvest stems of sage and twist them into a tight wand. In order to keep the sage bundled into a stick, wrap string or embroidery floss around the outside. Light one end on fire, and then blow out the flames. Now, you have a smudge stick. The Native Americans use sage because of the purifying energies. It helps to cleanse the mind and to rid the body from negative spirits and impurities. To rid the house of odors, crumple the leaves of different herbs into a fireproof bowl, and then burn them. The smoke from these herbs is more effective than grabbing the can of air freshener that is nothing but chemicals and artificial ingredients. Leave the commercial sprays on the store shelves where they belong and make your own.

Medicinal Properties

Organic herbs have therapeutic benefits and each one provides a different healing property. A multitude of folks has returned to using natural plants for their healing, and they are turning away from pharmaceutical drugs made by man. Herbs will never lead to possible health problems, and they rarely have any side effects. Many books are available with directions on the proper way to use herbs for a healthy body. There is plenty of information on the internet as well. Make sure to do your research though and use reputable resources.
God took the time so we could have these plants. It only makes sense that we should use them to maintain our health. Herbs are natural plants, and your body is able to digest them and utilize them properly.



Related Articles
Editor's Picks Articles
Top Ten Articles
Previous Features
Site Map





Content copyright © 2021 by Gail Delaney. All rights reserved.
This content was written by Gail Delaney. If you wish to use this content in any manner, you need written permission. Contact Gail Delaney for details.