Choosing Sustainable Fibers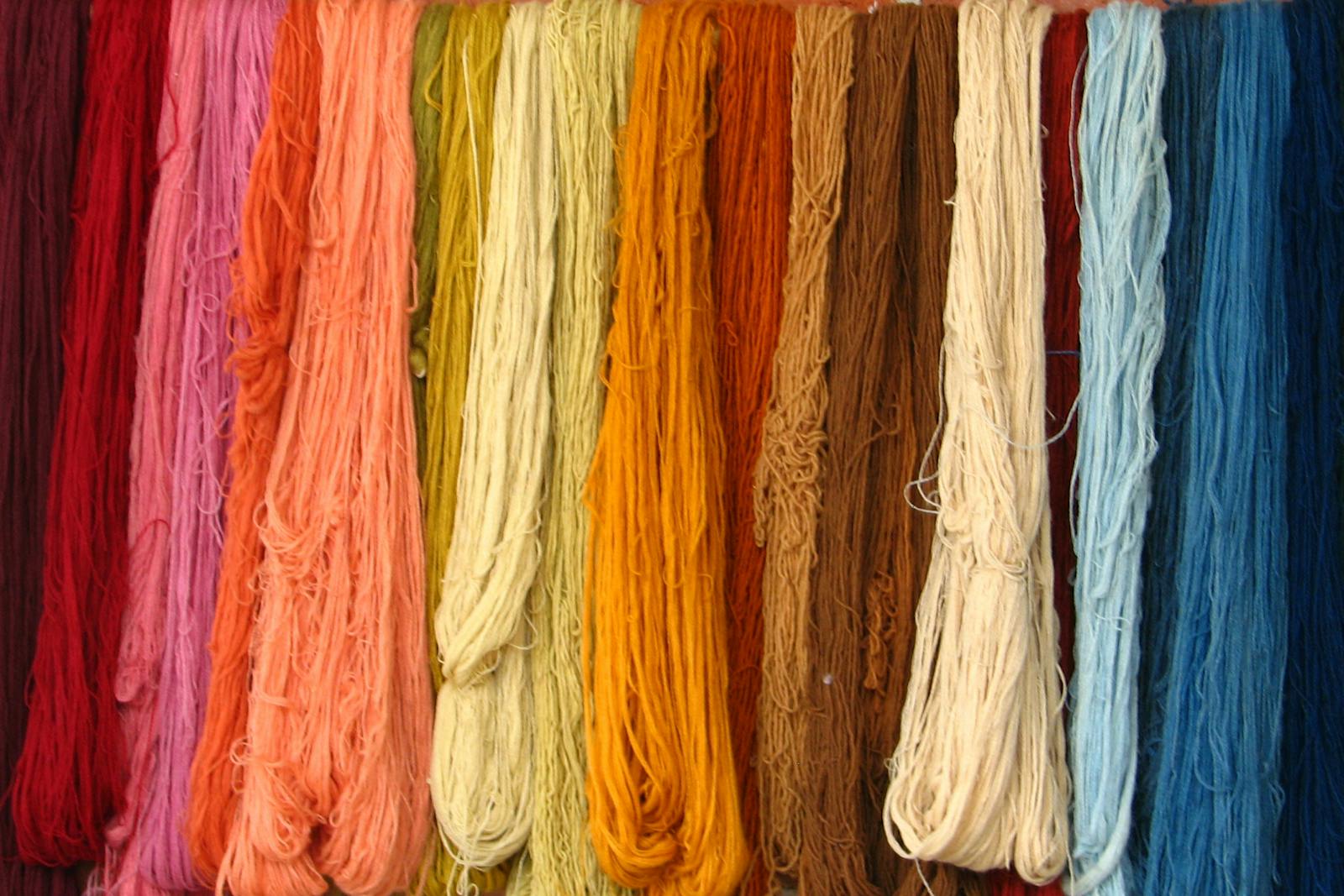 Want a great reason to knit? Because you choose your materials, you can have a positive effect on the environment. When next you visit your Local Yarn Shop (and, as an activist, you doshop locally, don't you?), think about this as you peruse those cubbies filled with knitting goodness. Choosing sustainable fibers is one way to make sure that the clothes and accessories you wear are helping, rather than hurting, Mother Earth.

How do you know whether a particular yarn line is sustainable? In general, man-made fibers are usually a bad idea. Acrylic, for example, is produced from fossil fuels, just like the gas we use to power our cars. This means that the creation of acrylic yarn likely adds to air and water pollution. As a form of plastic, the yarn releases micro-beads every time it is washed; these beads then make their way into the ocean and ground with the wastewater from your washing machine. Acrylic contaminates our surroundings in other ways as well: consider the drilling or fracking needed to extract fossil fuels from the ground. Consider also the methane emissions that happen when these materials are dug out of the ground, and you have a link between acrylic and global warming. Nylon and polyester have similar issues.

Natural fibers avoid this toxic chain of production and pollution, and it doesn't hurt that they are usually much more fun to work with. Farmed responsibly, wool production can actually better the environment. Alpaca and silk yarns are also excellent choices. Plant-based materials are much more sustainable than man-made, but it's important to look at individual fibers. Cotton and linen are often grown using toxic fertilizers, and cotton farming can be very water-intensive. Organic versions are much better choices when this is possible.

Granted, many yarn lines blend materials together in order to make the yarn better for the knitter or for the finished product. Sock yarn, for example, frequently has just a little bit of nylon added to give the finish product added stretch. Does this amount truly make a difference to the environment? If you know the classic ethics problem called The Tragedy of the Commons, you know the answer. For those who have not heard this story before, here's a quick recap: everyone asks the former question. And everyone then assumes that that little bit cannot really hurt. However, when everyone then acts on that assumption, each little bit adds up, and the results destroy the common area that everyone shares – in this case, the Earth.

With that said, it is important to keep in mind that the opposite effect is also true: every small step we make has a positive impact. Most of us are not going to change completely overnight, but we can use our spending power to move the world in a better direction. So, while yes, that little bit of nylon can hurt when multiplied, if your choice is between a yarn blend with a small amount of nylon and a completely synthetic version, the former is definitely the better choice.

You Should Also Read:
Support Your Local Yarn Store!


Related Articles
Editor's Picks Articles
Top Ten Articles
Previous Features
Site Map





Content copyright © 2022 by Korie Beth Brown, Ph.D.. All rights reserved.
This content was written by Korie Beth Brown, Ph.D.. If you wish to use this content in any manner, you need written permission. Contact Korie Beth Brown, Ph.D. for details.