Spanish Knitting Traditions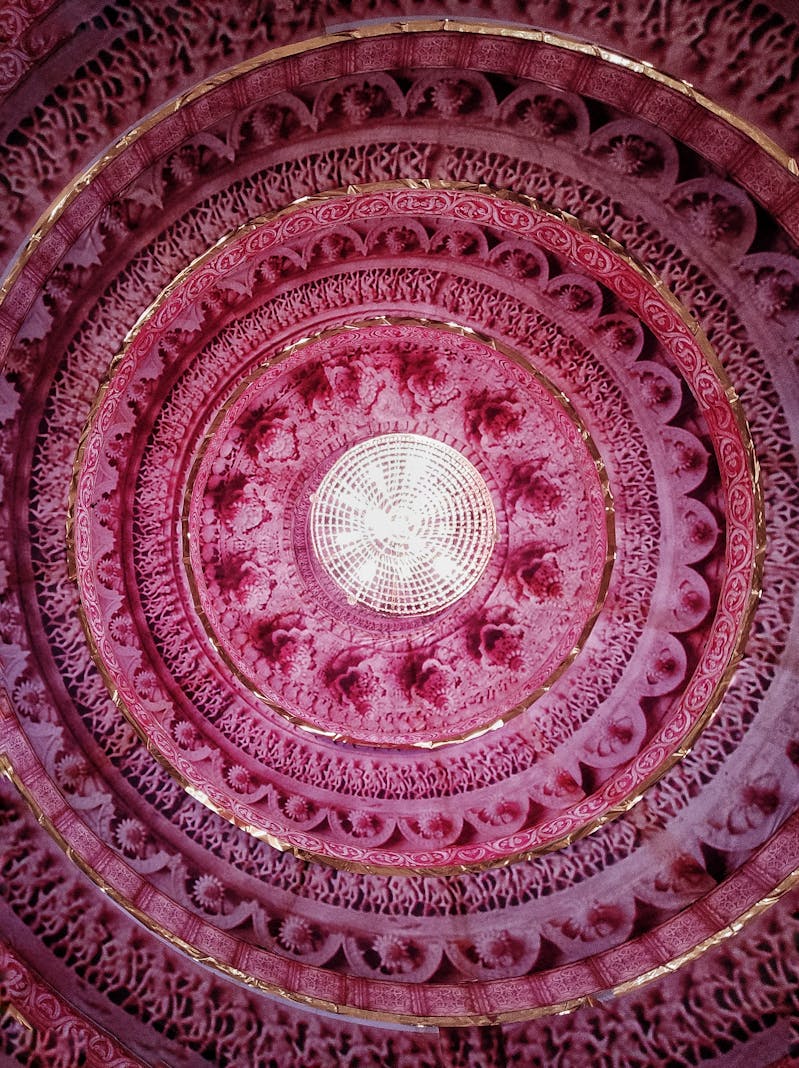 We usually assume that the grand knitting adventures come from the "cold countries," those where warmth is the primary concern. Usually, this is true: almost every country in Northern Europe has developed an associated knitting style. However, this stereotype leaves out some of the finest examples of the craft. Consider the knitting tradition in Spain.

Some believe that the craft was introduced by the Muslim conquerors of the Middle Ages. While researchers are not sure if this is true, they have discovered an Arabic influence on Spanish knitted objects dated at the time of the Muslim Conquest. Impressive knitted objects in the tombs at the Abbey of Santa Maria la Real de las Huelgas include colorful cushion covers and gloves that date from the thirteenth century. These use stranded knitting to incorporate Arabic script and pattern into the objects.

Beyond these early examples, Spain is known for its use of lace, particularly for the creation of the mantilla, or shawl worn over a high comb holding the hair of women. While the majority of mantillas were created from bobbin or other techniques, there is evidence that knitted lace was practiced within Spanish countries during the Renaissance and beyond. Spanish history after the Reconquista, or return of Christian rule, includes an occupation of the Netherlands from 1556 to 1714. It's entirely possible that ideas for knitting styles were traded back and forth during this time. However it transpired, we know that two of the oldest known patterns, Madeira Lace and Madeira Leaf Border, although named after a Portuguese island, are of Spanish origin.

From the 1700's onward, researchers believe that knitting in Spain was primarily used for the creation of lace objects such as mantillas and doilies. With England's rising importance during the Victorian time, Spain's influence in world affairs receded; during the twentieth century, it was too concerned with its own internal problems to have much of an influence outside of its borders. Nonetheless, knitting as an art form persisted, eventually becoming better known because of the world of a woman named Montse Stanley.

A noted knitting writer, Stanley was born in Barcelona, Spain (her first name is a shortened form of Montserrat), moving to England after her marriage. There, she published over eighty articles about knitting, taught classes, and founded the Early Knitting History Group. Although Stanley's untimely death in 1999 prevented her from finishing her Ph.D. in knitting history, she was a tireless researcher of the craft's Spanish tradition, familiarizing her students with Spanish patterns and teaching their use. Her books are still in print and very much worth seeking out.

Finally, author Donna Druchunas is known for her research on knitting history and practice. Her 2012 article for Knitty magazine, Ethnic Knitting Adventures, includes a shawl pattern she created based on Madeira Mesh, another pattern of Spanish origin. Her ongoing investigation will undoubtedly turn up more information about the under-appreciated knitting traditions from Spain.

Disclaimer: I am not associated with any of the authors noted above. I have either bought their books with my own money or borrowed them from the public library.



You Should Also Read:
Aran Sweater Symbolism?
Hombres Tejedores
Sanquhar Patterns


Related Articles
Editor's Picks Articles
Top Ten Articles
Previous Features
Site Map





Content copyright © 2022 by Korie Beth Brown, Ph.D.. All rights reserved.
This content was written by Korie Beth Brown, Ph.D.. If you wish to use this content in any manner, you need written permission. Contact Korie Beth Brown, Ph.D. for details.