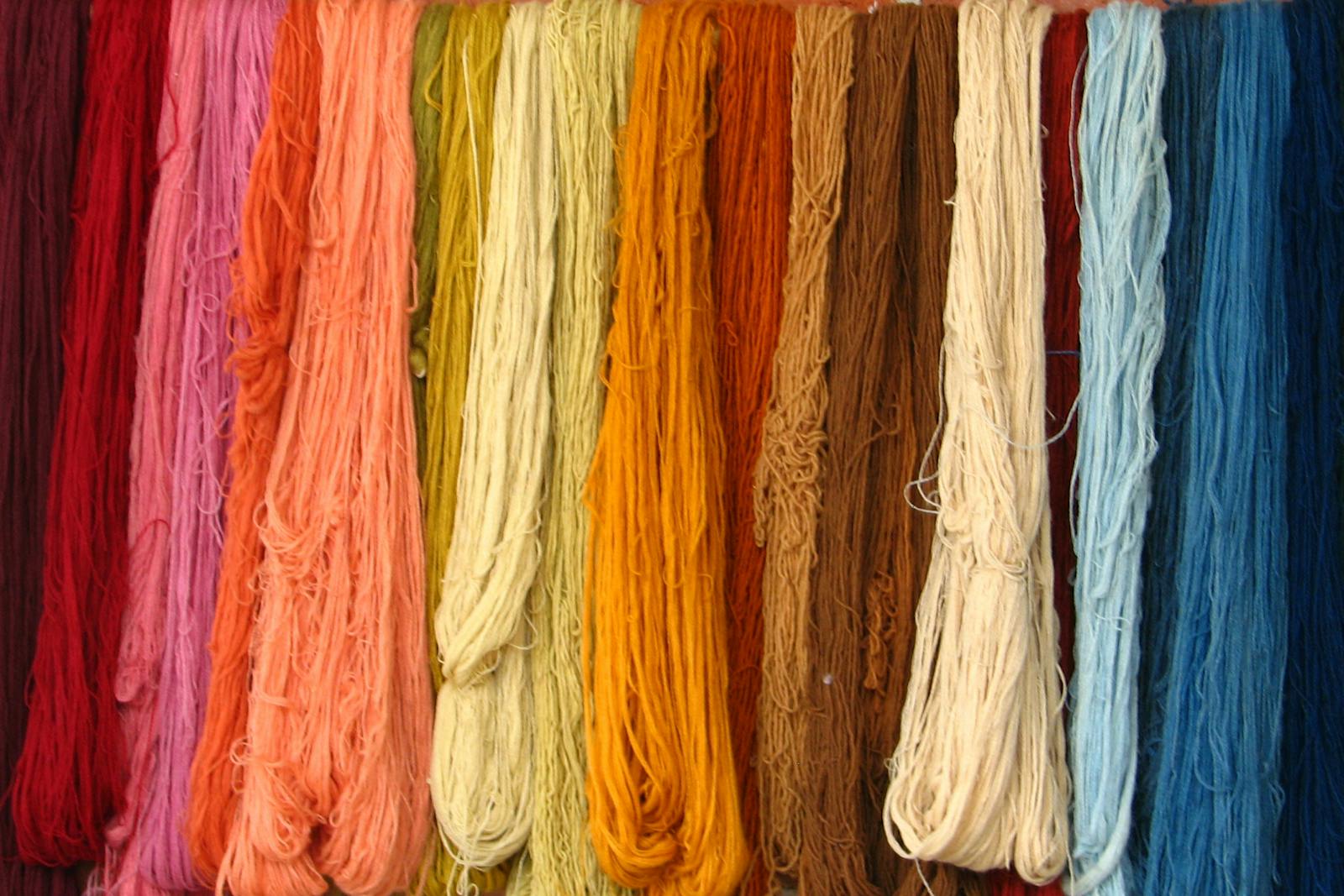 Here's a new idea for starting your own store: take to the open road! You know, like a food truck, only with yarn? And while we're at it, why not give the truck a cute name and work with independent dyers? Sort of like promoting small businesses with a small business?

Owner Maridee Dangcil and her faithful "steed", Debbie, are both original and inspirational in their approach to the yarn life. In 2013, the two began driving around Southern California, bringing their wares to various farmers' markets and street fairs. Business has always been part of Maridee's background; originally from Minneapolis, she brought both a B.A. in Finance and an MBA with her when she relocated to Southern California. In addition, she transported an enormous ongoing yarn stash and a devotion to the knitting craft. After a stint working in the film industry, she was a small business owner with a shop on wheels. The rest, as they say, is history.

In the past, Yarnover Truck has posted a busy schedule, making appearances from Burbank to San Diego. During the COVID-19 crisis, the business is operating virtually. It's possible to make an appointment for a video conference, with the small cost applied to future purchases. Alternatively, one can search the website for the many fine offerings.

Visitors to the Yarnover Truck will find a plethora – there is no better word – of beautiful string to play with. Luxury brands such as Lorna's Laces and Anzula are well represented, but the so are other, less well known makers such as Dragonfly Fibers, Western Sky Knits, Destination Yarns, and Candy Skein. While most of the yarn lines are wool-based, there are silk, cotton, and linen blends as well for those of us who prefer to work with other fibers.
Knitters interested in multicolored yarn will fall in love with the Yarnover Truck's offerings. Looking for something bright and cheerful? Prefer muted colorplay? Or searching for variations within one particular hue? Space-dyed, hand-dyed, speckled – it's all here.

Besides yarn, the truck also sells a few accessories. Again, expect to see local businesses here: lotion from Maker's Hand Relief, stitch markers from The Sexy Knitter and A Needle Runs Through It, and lip balm from Elderwood Apothecary are just a few examples of this small but carefully curated section of the shop. Interestingly enough, as of June 2020 the shop carries crochet hooks but not knitting needles, so one will have to search for those elsewhere; however, that may change over the next few months.

Yarnover Truck's website makes it easy to shop online; the website is detailed with almost all the information needed to make informed choices. A personal story here: my recent purchase had issues with delivery. When informed, Maridee got in touch with the United States Postal Service, determined the problem, and had the order resolved and finally delivered within a week. This kind of service is icing on the cake: beautiful products are tendered with concierge service.

It has to be said: these are not inexpensive yarns. A skein of sock yarn can run close to forty dollars. For some readers, a visit to the Yarnover Truck will be a special occasion. However, keep in mind that one is supporting local business and independent artists while working with the most luxurious of fibers. If that line of thinking fits one's moral compass, then money spent here is money well spent.

Disclaimer: I am not affiliated with Yarnover Truck, and have purchased their wares using my own funds.

Website: ShopYarnoverTruck.Com

You Should Also Read:
Tube Socks Made Simple
Vacation Stash Enhancement
Simple Cowl Recipe


Related Articles
Editor's Picks Articles
Top Ten Articles
Previous Features
Site Map





Content copyright © 2022 by Korie Beth Brown, Ph.D.. All rights reserved.
This content was written by Korie Beth Brown, Ph.D.. If you wish to use this content in any manner, you need written permission. Contact Korie Beth Brown, Ph.D. for details.