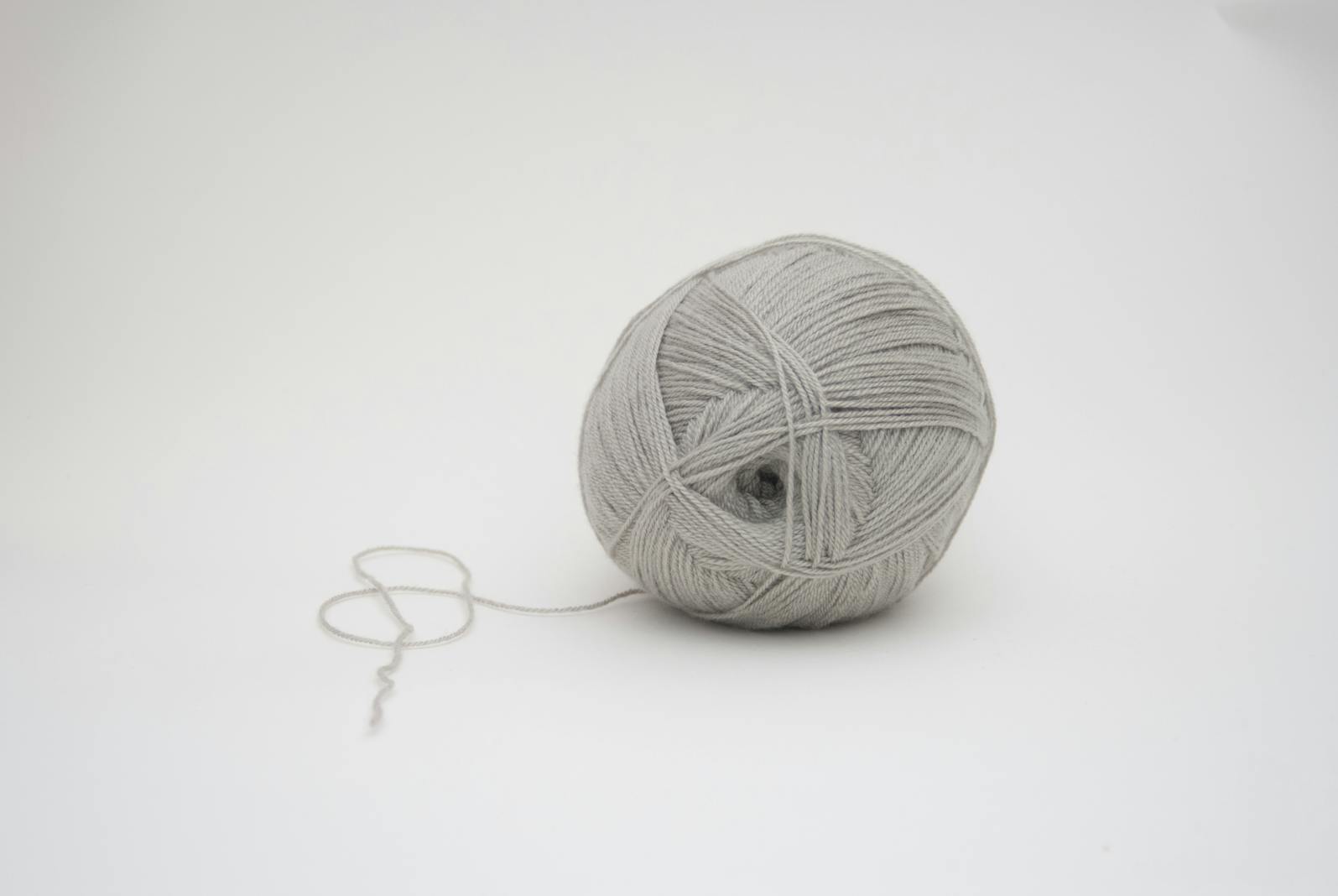 While mesh patterns are considered lace, not all lace patterns create a mesh; the word itself connotes the idea of reticulation, or lines arranged to form a repeated pattern resembling a net. Beyond this requirement, mesh patterns can be based on either garter or stockinette stitch; they can contain or lack rest rows where the knitter works backwards without increasing or decreasing.

Usually, mesh stitch patterns have a short number of repeated rows, often using the same combination of stitches staggered to produce a diamond shape. However, mesh stitches can resemble lines of yarnovers, as with these simple instructions:

Cast on thirty stitches (multiple of four stitches)
Row 1: knit 2, *yarn over, k2, psso both stitches, k2*, end k2
Row 2: knit 2, purl to last two stitches, end k2

As you continue to repeat these two rows,end you will end up with a column of spaces stacked over each other, forming vertical lines down the fabric. The resultant reticulation forms columns, which looks very different than the diagonal lines formed by the following:

Cast on thirty-one stitches (multiple of 2 plus 1)
Row 1: knit across
Row 2: k1, (yo, k2t) to end of row.
Row 3: knit across
Row 4: k2, (y0, k2t) to last stich, end k1.

Both of the above patterns are based on stockinette stitch and will look different if the wrong-side rows are knit instead of purled. Note also that these are examples of mesh stitch patterns that use rest rows to separate rows of yarn-overs and decreases. A completely different kind of pattern is produced when the rest row is eliminated, as the following single row pattern makes clear:

Cast on thirty stitches (multiple of 2)
Row 1: k1, (K2t, yo), end k1

When choosing yarn for mesh garments, it's important to consider the complexity of the pattern and to then choose a colorway that does not distract. In general, a wild hand-dyed hank in "clown barf" or "unicorn stripes" will obscure all but the most simple mesh patterns; however, a tamer combination of colors might look wonderful. As is always true, it's important to swatch to make sure that the yarn works with the stitch pattern.

Those interested in playing with mesh knitting would do well to find a good stitch dictionary with a large chapter on lace knitting. A scarf made with a mesh pattern bordered by garter or seed stitch edging is an easy way to enter the world of mesh knitting, and the resultant garment will look amazing.

You Should Also Read:
Review of Simply Shetland Lace
Review of More Lovely Knitted Lace


Related Articles
Editor's Picks Articles
Top Ten Articles
Previous Features
Site Map





Content copyright © 2022 by Korie Beth Brown, Ph.D.. All rights reserved.
This content was written by Korie Beth Brown, Ph.D.. If you wish to use this content in any manner, you need written permission. Contact Korie Beth Brown, Ph.D. for details.