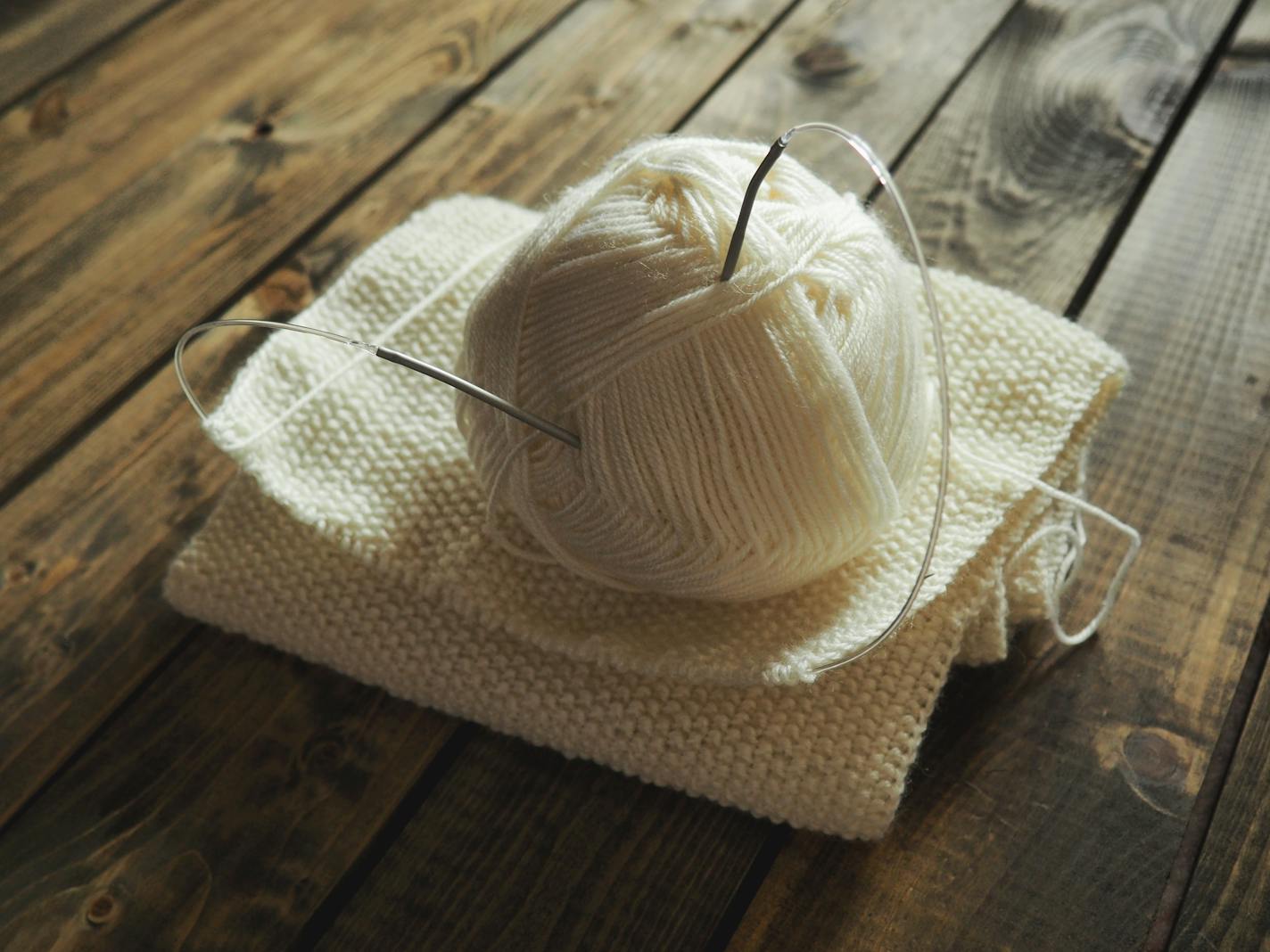 In the course of their first few projects, every knitter learns one or two cast-ons. Many people stop there, depending on an all-purpose method for every project. But why not branch out and learn a few different techniques? There are good reasons to have a few choices at your disposal, and it's good for your brain to learn something new.

Each project needs a particular kind of edge. Socks, for example, require stretchy legs so that the garment can be slipped over the heel. A sweater often needs a cast-on that accommodates ribbing. In addition, the cast-on can add a decorative element to the design. These are all good reasons to learn different ways of starting a project.

Many of us learn to knit by using the backwards loop cast-on. The advantage to this method is that it's easy to learn; all you have to do is to create a loop over your thumb and then slide it onto the needle. The simplicity and ease makes this a good choice when you need to add a few stitches during a project, such as when widening a sweater at the juncture of body and dolman sleeve. However, this kind of cast-on doesn't produce an attractive edge, and so most people "graduate" to the long-tailed cast-on.

It's hard to explain the hand position for the long-tail method, and most of us learn it by watching a demonstration and then practicing in front of a teacher. Most Local Yarn Store owners will be happy to do this for you if you are learning on your own; there are also video clips on YouTube that can be helpful. This method produces a firm edge that works well for ribbed and garter edges; while stockinette will curl, this can add a design element.

It's also possible to knit or purl the stitches onto the needle. To do this, one starts with a slip know and then knits or purls into it. The resultant stitch is moved onto the needle next to the slip knot, and the knitter than knits into the new stitch. The process is repeated until there are the requisite number of stitches on the needle. In terms of firmness, the knitted or purled cast-on produces an edge midway between the two cast-ons mentioned earlier.

Beyond these three beginnings, there are other ways of starting a project. Sometimes, for example one uses the long-tail cast on with scrap yarn on one side so that the beginning can later be re-opened. In this way, one can knit down on each side without needing a seam. For example, if a scarf has a directional pattern, using a temporary cast on results in two sides that face the same way when the scarf is worn.

If one is knitting socks from the toe up, it's nice to be able to avoid any edges. Judy's Magic Cast-on is famous in this regard. While not necessarily easy to learn, it creates a nice patch of knitting without edges. If watching a YouTube video doesn't help, check with your Local Yarn Store for a quick tutorial.

This list only scratches the surface of possibilities. When you see something unusual in a pattern, read it through more than once. Think about why it's being used before defaulting to an old favorite, and perhaps get help on learning the new method. You might find yourself with a different favorite in the future!

You Should Also Read:
Knitting in Plain English Book Review
Review of the Knitting Answer Book


Related Articles
Editor's Picks Articles
Top Ten Articles
Previous Features
Site Map





Content copyright © 2022 by Korie Beth Brown, Ph.D.. All rights reserved.
This content was written by Korie Beth Brown, Ph.D.. If you wish to use this content in any manner, you need written permission. Contact Korie Beth Brown, Ph.D. for details.