Photographing Jewelry with the Cloud Dome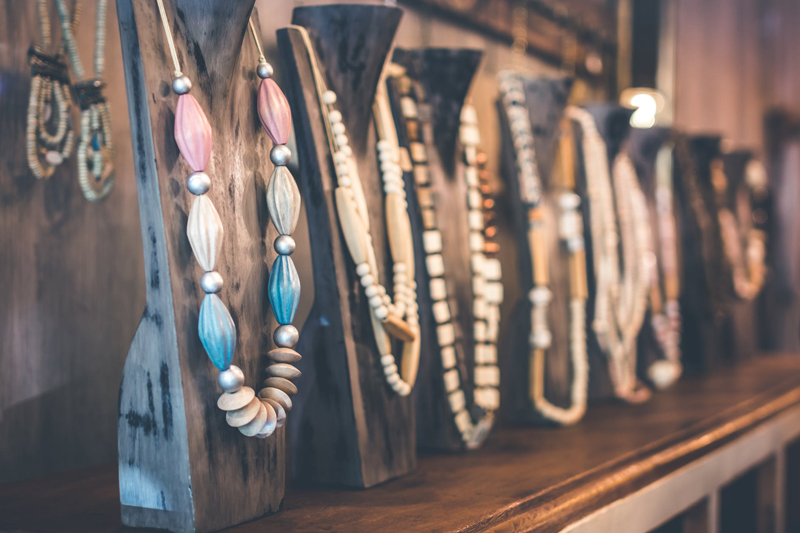 If you've ever tried photographing your jewelry for a portfolio or website, you know how difficult it can be to achieve nice results. Jewelry is a challenging subject because of its small size, range of colors, and reflectivity. As a general rule, you should have a camera that can take close-up, or macro, pictures. Next, it's best to have a camera with relatively high resolution. Your next challenge will be lighting. It can be especially difficult to capture accurate colors with jewelry, and metals tend to create "hot spots," or reflected areas that are too bright and obscure the image.
The Cloud Dome filters and distributes the light shining on your jewelry. This eliminates the problem of hot spots and provides more accurate coloring. It's designed for use with a digital camera and is more affordable than the larger, more traditional photographic set-ups used by many professionals.
The device consists of a large, milky-looking plastic dome with a special clamp for securing your digital camera. You lay out your jewelry on a table or bench, then place the dome over the jewelry. Your camera is attached to the very top of the dome, facing down toward the table.
I've had my Cloud Dome for a couple years now, and I use it regularly. I find it to be a very good - though not perfect - solution to the challenges of photographing jewelry. One thing I love about the Cloud Dome is that it eliminates the need for a lot of strong lighting. I'm able to take nice pictures with one or two desk lamps pointing down on, or even away from, the dome. (I use the fold-up lights for crafting that have natural daylight bulbs; one brand is the Ott Light.)
I'm also very pleased with the way sterling silver looks in my photos. As long as I've set the white balance on my camera before shooting, the metal always has the proper color. Before I had the Cloud Dome, I had problems with sterling looking yellow or orange in my photos.
One limitation of the Cloud Dome is that it was designed primarily to shoot direct overhead images. Jewelry often looks better when photographed at a slight angle. However, there is an angled attachment, or collar, for the Cloud Dome, which I use quite a bit. It's a very large, angled cone of plastic which the dome sits on top of. My angled pictures come out well, but I have to be careful not to allow the dome to fall off of the attachment, especially with the weight of the camera on top. This was especially a problem when I had an older camera that was relatively heavy.
I've also had a bit of a challenge getting my cameras to fit perfectly in the adjustable camera clamp. My first camera was not flat on the front, but instead had a permanent, wide protruding part around the lens. This caused the camera to be a little crooked in the clamp. I do not have this problem with my new camera, which is flat on the front. The lens does pop out when you turn the camera on, but it is small enough to fit through the hole in the top of the Cloud Dome easily.
On the other hand, this newer camera is actually a little too small to secure properly against the back plate of the clamp. I've had to improvise by using a couple of metal washers to take up extra space. (Please note that I bought my Cloud Dome before cameras got as small as they are now; so this problem may have been fixed, or may be fixed by the manufacturer in the near future.)
Finally, the Cloud Dome and its angled extender (and a taller, overhead extender which I also use), are pretty large and a little cumbersome. Also, the Cloud Dome needs to be picked up and moved each time you want to re-arrange jewelry or take a new white-balance reading with your camera. This is a little bit of an inconvenience.
That said, to achieve similar results without the Cloud Dome, you will probably need a photographic tent and a collection of powerful photographic lights. That doesn't work well for me because I don't have space for a permanent photography area in my studio. With the Cloud Dome, I can pack up all the components and put them away, and I don't need to move my lights, because they are the same lights I use for other tasks on that table.
The Cloud Dome may be a good solution for you if (like me) you don't have room for a permanent setup or big lights, and if you take most of your photos directly overhead (pointing straight down at the jewelry) or at a slight downward angle. For more creative angles, you'll probably need a more traditional tent, lights, and tripod. Bear in mind that those setups usually are more expensive than the Cloud Dome, as well.
I have experienced good results with my Cloud Dome, even though it can be a little cumbersome to use. I also like the price and portability compared to other options.
Click here to check eBay for current Cloud Dome listings.
For my jewelry photography I'm currently using the Nikon Coolpix P3 (available on Amazon.com). It has macro functionality, a neat vibration-control feature, high resolution, and it downloads images directly to my computer through a USB plug.
Some links in this article point to websites not associated with BellaOnline.com. BellaOnline.com is not responsible for the material found there.
---
Chris Franchetti Michaels is a writer and jewelry artisan specializing in beaded designs, wire work, and metal fabrication. She is the author of the books Teach Yourself Visually: Jewelry Making and Beading, Beading Quick Tips, and Wire Jewelry Quick Tips. Visit her website BeadJewelry.net for more jewelry-making help and inspiration.
You Should Also Read:
Marketing and Selling Your Handmade Jewelry - Book Review
Ultimate Guide to Your Profitable Jewelry Booth - eBook Review


Related Articles
Editor's Picks Articles
Top Ten Articles
Previous Features
Site Map





Content copyright © 2021 by Chris Franchetti Michaels. All rights reserved.
This content was written by Chris Franchetti Michaels. If you wish to use this content in any manner, you need written permission. Contact Susan Mendenhall for details.