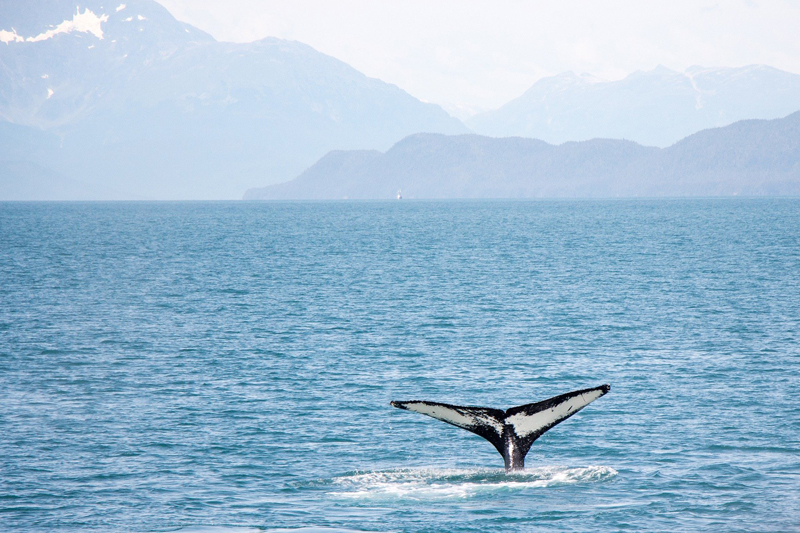 Winter in Alaska is beautiful, but it can also be deadly if you are not properly prepared for the cold. This advice is just as important for your pets as it is for yourself.

There are several issues that are essential to making sure your dog makes it through winter not only healthy but happy. It would be difficult to put these issues into an order of importance since I believe ALL of them are essential to winter survival.

Housing:
If your dog must sleep outdoors alone, it is important to have the correct size dog house. A small, insulated house with the entry door off-set to one side works best for Alaskan winters. This allows the dog to enter and lay down out of the direct line of the wind.

You will want a deep layer of bedding material inside the dog house; wood chips or straw are good options. A blanket is not a good idea – they get damp and then freeze solid, giving the dog little in the way of comfort.

Two or more dogs living together can share body heat and do better than one dog alone. Livestock guardian dogs on Alaskan farms usually have free access in and out of barn buildings, where they can find shelter and will often snuggle down with their livestock charges on frigid nights.

Food and water:
In many parts of the country, giving your outdoor dog a dish full of food and a bowl of fresh water once a day is sufficient. This is not sufficient in Alaska in winter. Even dry dog food will freeze into solid, unappetizing rocks in short order when it is below zero outside. One quick trick is to warm your dog's dry kibble in a microwave oven for 20-30 seconds before feeding it. The dog will appreciate the smell and the warmth of the food.

Water, preferably warm water, needs to be supplied twice daily in winter – and make sure your dog is drinking enough. Electric heated water buckets or bowls are useful, but even these can freeze solid if left outside in the snow. When using electrically heated water bowls, be sure the electric cord is securely covered in protective wire.

First Aid & Veterinary Care:
Having a good relationship with a vet is a valuable asset any time of year. Respiratory problems like pneumonia can strike quickly in winter. If your dog stops eating, has a discharge from eyes or nose or shows signs of diarrhea or throwing up, you need to be on top of it right away.

Check your dogs' paws and ears daily during the winter, especially after coming in from a walk or play time outdoors. Frost bite is a very real threat in Alaska.

Sometimes ice will ball up between a dog's toes when they play in the snow, making walking difficult. If your dog starts limping while outside, be sure to check for ice balls right away. If your dog comes in from playing outdoors with red or bleeding paw pads, treat them immediately to avoid infection.

The importance of daily human Interaction cannot be overstated. Every dog owner needs to have "hands on" time with their dogs daily. If they are mainly outdoor dogs, this is all the more important.

Dogs are meant to be companion animals. Please bring them indoors to spend quality time with them whenever possible. Working folks don't always have a lot of free time, but if you have a dog, you need to be sure to spend what time you can with your dog.

If your pets are mainly indoor pets, they are lucky. But even indoor pets need special care in winter. Dogs still have to be walked.

Although many dog breeds are well adapted by nature for playing outdoors in winter, taking long walks with their people and relieving themselves in frigid weather, other dogs might appreciate the added comfort of a simple coat to help keep them warm or block the wind. Let your dog's comfort level guide you – they will usually let you know if they are cold or unhappy.

Some dog breeds are simply delicate and can find even walking for short periods of time on frozen ground to be painful. Try to imagine yourself walking barefoot on ice and no way to get off it – OUCH! Some dogs have no more protection on the pads of their feet than we do. Dog booties can be purchased in nearly all pet stores in Alaska. It usually only takes a short amount of time to teach your dog to happily wear these little toe-warmers. Remember, if booties are OK for Iditarod sled dog athletes, they are not too prissy for your pet dog!

If you and your dogs are prepared for winter in Alaska, it can be fun for everyone. So, get ready … and let the snow balls fly!





Related Articles
Editor's Picks Articles
Top Ten Articles
Previous Features
Site Map





Content copyright © 2022 by Deb Frost. All rights reserved.
This content was written by Deb Frost. If you wish to use this content in any manner, you need written permission. Contact Deb Frost for details.