Playing GameCube Games on your Nintendo Wii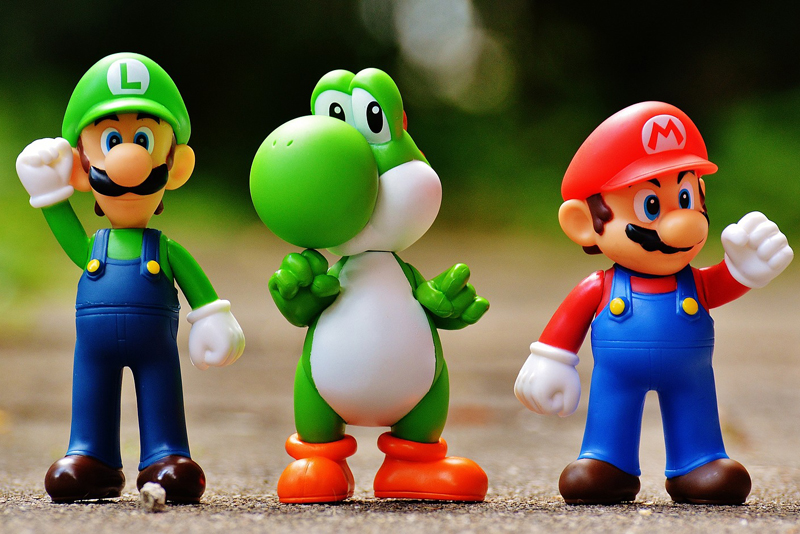 If you've got a Nintendo Wii, one of the great features is that it'll play Nintendo GameCube games. Even though those discs are much smaller than the standard CD size, slide them right in! Here is exactly how to play GameCube games on your Nintendo Wii.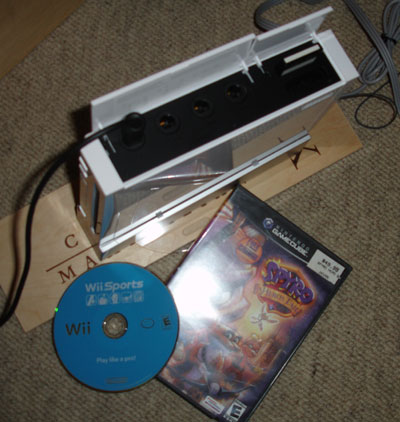 The top area of the Wii console flips up, revealing spots for 4 old style controllers and 2 old style memory cards. If you have a GameCube lying around the house, just plug those controllers right in, and plug in your memory card. They'll work seamlessly.
As far as the disc goes, even though it's a smaller size, you just slip it into the slot at the front of the Wii. The Wii is smart enough to know what it is and use it!
On the main channel menu, choose game as you would always, and it'll show you whatever GameCube game you've inserted. I happen to love the Spyro series so I played Spyro Hero's Tale for a while to test it out. No problems at all, the game played very smoothly. Note that you play it with your old style GameCube controllers, NOT with your Wii remote control.
We have a ton of GameCube games here in the house that we've reviewed over the years. If you have a specific game that you'd like us to stick into the Wii to see if it works, email us and let us know. I'd be happy to give it a try. I imagine that just like with the XBox 360 and the PS3, that most legacy games will work and that one or two oddball ones won't.
Note of course that they didn't "widescreen" the old games through some magical code change :) The old GameCube games often still show up in a traditional TV shape. You get black bars down the left and right sides of the screen if you're using a widescreen TV. Still, undoubtedly the game area will be MUCH larger than on any small TVs you would have been using back in the 1980s. Some games DO widescreen. For example, Chibi-Robo plays with a full widescreen screen if you have a widescreen TV.
If you're looking to play PRE-GameCube games, a la the N64, SNES or NES systems, those would be downloaded from Nintendo. You can't stick those cartridges into this system :)
Wii Legacy Game Downloads


Related Articles
Editor's Picks Articles
Top Ten Articles
Previous Features
Site Map





Content copyright © 2022 by Lisa Shea. All rights reserved.
This content was written by Lisa Shea. If you wish to use this content in any manner, you need written permission. Contact Lisa Shea for details.