Leah Strives for Jacob's Affection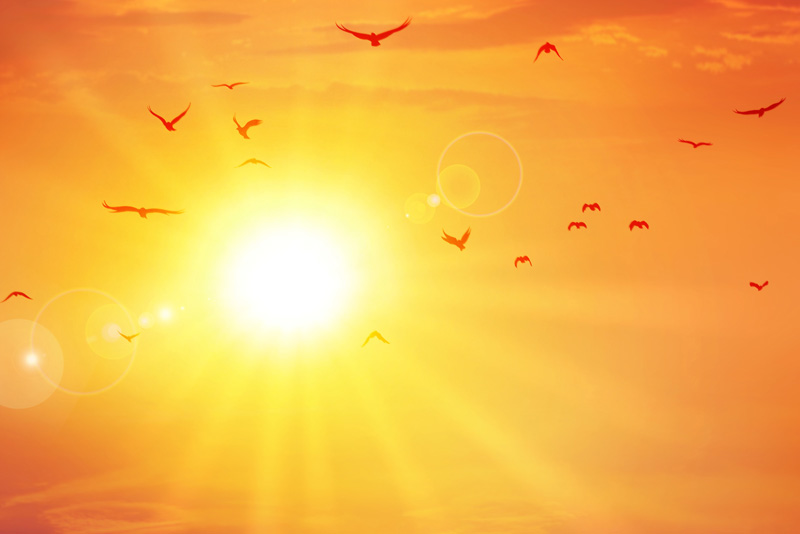 Leah's story starts with
"Leah - Wife of Jacob"
The Bible says that the Lord God knew that Leah was not loved by her husband so He gave her a child, Jacob's first son. She named the boy Reuben "because the Lord has seen my misery." And she hoped that Jacob would love her.
She conceived again and named her second son Simeon because "the Lord heard that I am not loved."
A third son was born whom she named Levi, meaning companion. She was certain that her husband would become attached to her after giving him three sons.
Then Leah was rewarded with a fourth son. She named him Judah and praised the Lord.
However, the jealousy and competition continued.
(Rachel became jealous of Leah's motherhood while she, Rachel was barren. She sent her maidservant Bilhah to Jacob so that through Bilhah she could have children. Bilhah gave birth to two sons, Dan and Naphtali who were credited as Rachel's children.)
Leah was frightened because she had stopped having children so she sent her maidservant, Zilpah, to Jacob. Zipah gave birth to a son, who Leah named Gad because of her good fortune. Zilpah gave birth to another son that Leah named Asher because she said "How happy I am."
Rachel then bargained with Leah, giving her a night with their husband in return for some mandrakes, an herb she superstitiously thought would induce pregnancy. From that night Leah gave birth to her fifth son (Jacob's ninth) and named him Issacher.
Again Leah conceived and produced a sixth son, naming him Zebulan meaning dwelling. She said that God presented her with a precious gift and hoped that her husband would dwell with her and treat her with honor.
Sometime later she gave birth to a daughter, Dinah.
(Rachel did finally give birth to two sons, Joseph and Benjamin.)
After many years of working for his father-in-law, Jacob gathered his wives, children and flocks and headed back to his home in Canaan. Even after their long marriage Leah still did not have first place in her husband's heart for he kept Rachel in a more protected position on the journey.
Throughout her life, Leah must have felt very unfulfilled in her marriage. However, she continued to love her husband even though that love was not returned. To her credit, with each birth, the names she chose show her devotion to God and her reverence for Him as the Ruler of her life. And she was rewarded. Leah gave birth, personally, to six of Jacob's twelve sons. Her sons became the leaders of six of the twelve tribes of Israel. It was through her son Judah's line that the Savior was born.
There are not many women who have the problem of a rival wife but there are many who spend their time trying to win a man's affection. Perhaps a lesson that we can learn from Leah is that through unhappiness and strife we must keep our eyes on the only One who truly loves us and gives us our worth. We may make mistakes and fall into traps, but even when we don�t do everything the way God would want it, He sees our heart and rewards our devotion.
Something to think about:
Where do you get your self-worth? Is it from the affections of those around you or is it from One who truly knows you and loves you?


What longings and unanswered prayers do you hold on to? While you wait for the answer, will you keep praying and also keep praising God for His sovereignty and His kindness?





You Should Also Read:
Hospitality Mary and Martha Style
Lessons From the Bible from the Book of Esther
Biblical Names for Girls


Related Articles
Editor's Picks Articles
Top Ten Articles
Previous Features
Site Map



Follow @LynneChapman
Tweet





Content copyright © 2022 by Lynne Chapman. All rights reserved.
This content was written by Lynne Chapman. If you wish to use this content in any manner, you need written permission. Contact Lynne Chapman for details.