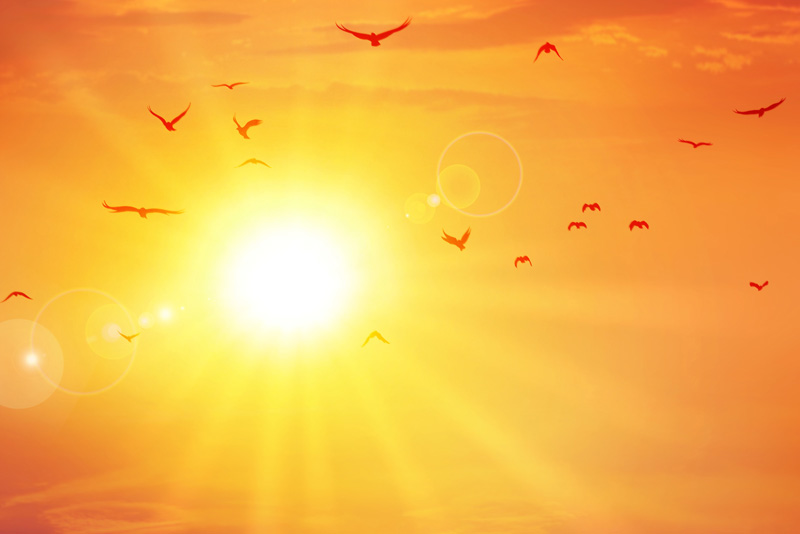 Names starting with J through R
A Look at Mary of Nazareth


What special character traits did Mary possess that qualified her to be the mother of the Savior?
Hospitality - Mary and Martha Style


The Bible story of Jesus' visit in the home of Martha and Mary in has something to say about hospitality.
Jael a Wild Goat of a Woman


Those who have not studied the women of the bible, may think that women have little place in God's plan. You may have heard only that women should be quiet and hospitable and let the men accomplish the great work. There are many stories in the bible that paint a different picture.
Jezebel - A Woman of the Bible


She has the dubious distinction of being the most evil woman in the Bible.
Jezebel of Thyatira - A Woman of the Bible


You may know Jezebel as an Old Testament woman of the Bible. Did you know that there is a New Testament Jezebel as well?
Jochebed - A Woman of the Bible


Her son was called by God to lead the nation of Israel out of Egypt. He brought water from a rock, gave Israel the 10 Commandments and defeated the Amalekites by raising his arms.
Leah - Wife of Jacob


Caught in an Old Testament love triangle, she fought for the love of her husband.
Leah Strives for Jacob's Affection


The names of each of Leah's children show her desire for her husband and her devotion for God.
Little Known Mothers of the Bible


Under appreciated mothers everywhere, take heart in the fact that you each have a divine purpose in God's plan and that He knows your name.
Lois and Eunice - Grandmother and Mother


As mothers or grandmothers, our role in the life of a child is short. Make it count. We continue our visit with the women of the Bible with two women who knew what was important.
Lydia - A Woman of the Bible


This Woman of the Bible is mentioned in only two short passages, both in the book of Acts, but what is said tells us a lot about her.
Lydia, A Worshiper of God


Her name may not have actually been Lydia but God knew her and it was time for her to believe.
Mary and Martha - The Better Thing


Busyness, even in good works, is not always the best thing.
Mary Magdalene


I often wonder why, in our time, Mary Magdalene has been spoken of as being a woman of low morals or a prostitute or given other status, thanks to the Da Vinci Code, that is not indicated in the Bible.
Michal Wife of King David


Michal was a woman born into royalty. She was born in Israel, God's chosen people. She married one of the most-godly men in the Bible but didn't worship his God.
More Little Known Mothers of the Bible


Continuing the list of mothers that God saw fit to list in the Bible.
Naomi - Discouragement and Rescue


Bad things happen to good people. In this world, we will experience trouble. This is the story of a woman who had a strong faith, but still lived with years of discouragement before God rescued her.
Phoebe a Woman of the Bible


Phoebe was remembered by Paul in the book of Romans. She worked hard for the cause of Christ.
Priscilla and Aquila Bible Couple


Early church members Priscilla and Aquila seem to be the dream team when it comes to Christian couples.
Rachel of the Bible - Her Life and Death


Jacob's family prospered and Rachel had another son.
Rachel of the Bible - The Beginning


Continuing the Women of the Bible series, this is Rachel, the wife of Jacob.
Rebekah´s Marriage


Rebekah´s life wasn´t easy but when confronted with a problem, she took action.
Ruth - part 2


This Bible story includes all the ingredients of a modern day romance novel.
Ruth - part 3 - God Rewards Faithfulness


Read about the happy-ever-after ending of the book of Ruth.
The Story of Rahab or How to Change a Life


This woman of the Bible, Rahab - a prostitute has a lesson to teach.
The Story of Three Women - Book of Ruth chapter 1


The first chapter of Ruth is a Bible story of three women who experienced tragedy and hardship and how each coped with their grief.
Women of the Bible - Miriam


Miriam is a woman of the Bible who doesn't always get the recognition she deserves, being overshadowed by her famous brother, Moses.
Women of the Bible - Rebekah


Abraham prayed that God would direct him to the perfect wife for his son. Rebekah was God's choice.
Editor's Picks Articles
Top Ten Articles
Previous Features
Site Map
Follow @LynneChapman
Tweet
Content copyright © 2018 by . All rights reserved.
This content was written by . If you wish to use this content in any manner, you need written permission.
Contact Lynne Chapman for details.