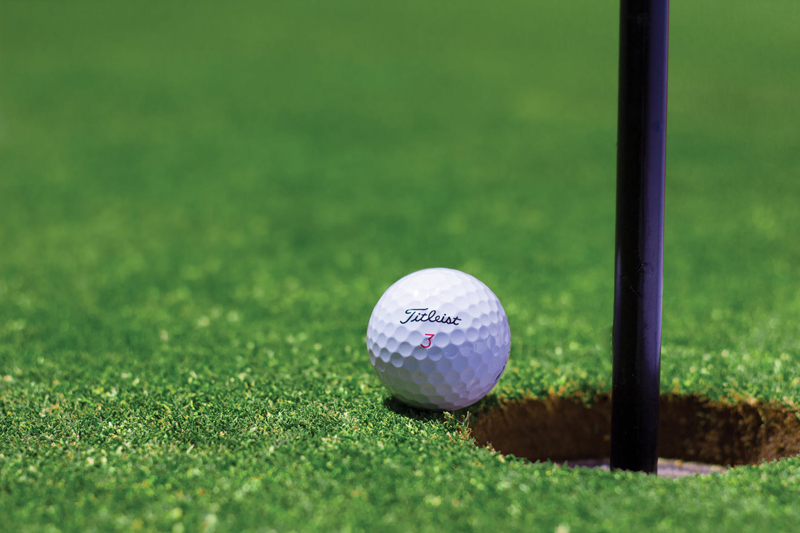 Anyone can learn to play golf and work on your swing at the course but there are several activities and exercises you can do at home that will also improve your game.

Your daily routine should include some type of exercise for at least 30 minutes minimum. Any combination of strength, agility, flexibility, and cardio or aerobic will improve your health in general but you'll also gain benefits on the golf course.

Below are key areas that all golfers should strive to improve. You can find great ideas for activities that can be easily done every day at home.

Chipping
Set up targets on the back lawn 10 yards apart and practice your chipping from different points. Keep the distances short and work on consistency. Try to repeat from the same yardage 10 times in a row without missing and then increase the distance. Gaining control of your clubs and consistently hitting targets will help improve your game and reduce your score.

Putting
The carpet in your living room or hallway is a perfect place to practice putting. It's not so much about hitting a target but working on the stroke and rhythm of your putting swing. Take 5 or 10 balls and focus on a consistent pendulum motion. Use the ball from your first practice swing as a guide and try to repeat that same motion and distance with the remaining balls.

Flexibility
Gentle stretching and toning will be a big asset to your performance on the golf course and you don't need to go to the gym for strength and flexibility exercises. A good daily routine includes exercise bands, 2-lb weights, a foam roller and a balance ball. Take it easy but be consistent and figure out a routine that works for you. Engaging all of the muscle groups in this way will allow your body to perform more freely on the course.

Mental
Don't forget the mental part of golf. Some have said that it accounts for 90% of the game. Be sure to exercise your mind in different ways, challenging yourself mentally, and then allowing sufficient time to rest and recover. Improving your ability to focus every day will translate to better concentration on the golf course.

When taking on any new physical activity be sure to take it slow to start. You must be patient and consistent for the results to come but they will.




Related Articles
Editor's Picks Articles
Top Ten Articles
Previous Features
Site Map





Content copyright © 2023 by Sandy Eggers. All rights reserved.
This content was written by Sandy Eggers. If you wish to use this content in any manner, you need written permission. Contact Sandy Eggers for details.