The Bead Directory by Elise Mann - Book Review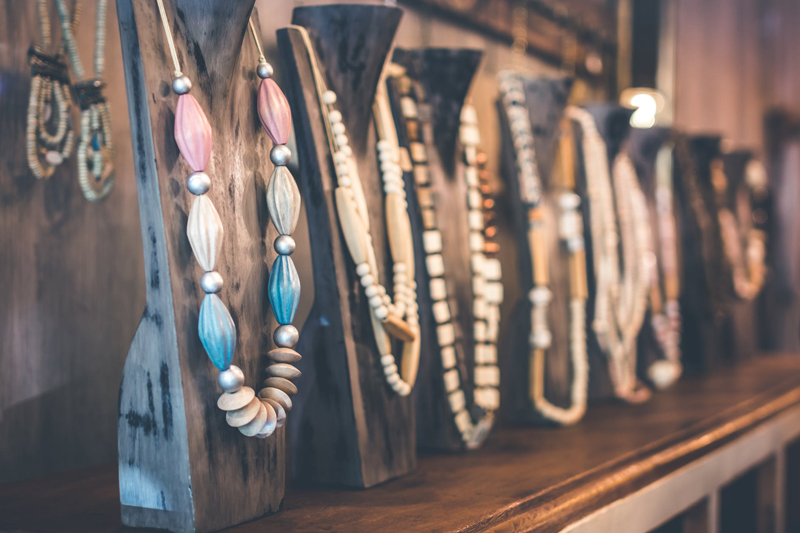 If you work with beads, you're well aware of the enormous variety of types, styles, shapes, and materials available. A word I've often heard used to describe some bead store inventories is "overwhelming." The Bead Directory: The Complete Guide to Choosing and Using More Than 600 Beautiful Beads, by Elise Mann, attempts to sort through the most popular varieties of contemporary beads and findings in an easy-to-use reference manual. Think of it as a "field guide" for beads.
The book is divided into eleven color-coded chapters. Chapters One through Ten are each dedicated to a specific bead material: glass, crystal, semiprecious stone, precious metal, base metal, clay, plastic, wood, and others. Each chapter contains a detailed listing of beads made from that material.
The beads in each chapter are further categorized by shape. There are three bead listing per page, and each listing contains two columns. The column closest to the outside edge of the page is a narrow strip (colored according to chapter), containing five symbols. A fold-out key to these symbols allows you to glance at their respective meanings as you use the book.
The first two symbols describe a bead's shape, the third refers to its relative weight, and the fourth to its relative cost. The fifth symbol indicates how many of that bead type will fit on a 10-inch strand of thread.
The inside column on each page contains more details about each bead, including (among other things) common name, relative hole size, recommended stringing material, exact dimensions, and even a one-paragraph narrative describing its special characteristics. A big, sharply detailed photo of each bead, alone and in a group, is also provided.
The final chapter lists the most common types of bead-jewelry findings, including clasps, connectors, spacers and end pieces. Photos show examples of each finding in use in a piece of jewelry.
The very end of the book provides some quick tips on buying beads, an alphabetical index, and a list of online resources where beads featured in the book are sold.
There are hundreds of interesting books on beads on the market, but this is the first I've seen that fills its particular niche. The book does not cover the history of beads in any detail, and it will not help you build an expensive antique bead collection. But it will help you make better purchasing decisions, which in the long run can save you money.
For example, you can identify beads that normally have larger holes, beads that are particularly lightweight, or beads that are most economical - before you spend money on beads that look nice in pictures, only to find that they won't work for your project. Here are some other uses that come to mind for this book:
• Learn about beads you already have in your collection, but know little about.
• Check to see whether a supplier has provided an accurate description of a bead she's selling.
• Browse for beads that will work well in a design with beads you have in your collection, but have been unable to find a use for.
• If you do custom work, allow your clients to browse the book and identify beads they like best. (Because the book doesn't include actual prices, but only relative price ranges, you won't be giving up detailed costing information - or your supplier list.)
Structurally this publication is small enough to carry in a tote bag, although it's a little heavy. It has very thick, sturdy covers and the glossy pages are bound on a coated metal spiral. Its quality is very good, and its price is reasonable, ranging from about $12.00 to $25.00 for a new copy.
Buy The Bead Directory at Amazon.com
Do you own The Bead Directory? Are you happy with it? What do you use it for? Please share your thoughts in the forum!
Recommended resource:
BeadRoom.com
- Browse their hard-to-find vintage beads, Czech glass beads, seed beads, and more.
Some links in this article point to websites not associated with BellaOnline.com. BellaOnline.com is not responsible for the material found there.
---
Chris Franchetti Michaels is a writer and jewelry artisan specializing in beaded designs, wire work, and metal fabrication. She is the author of the books Teach Yourself Visually: Jewelry Making and Beading, Beading Quick Tips, and Wire Jewelry Quick Tips. Visit her website BeadJewelry.net for more jewelry-making help and inspiration.
You Should Also Read:
Advanced Beadwork by Ruth F. Poris - Book Review
Getting Started Bead Stringing - Preparation
Getting Started Bead Stringing - Stringing and Finishing


Related Articles
Editor's Picks Articles
Top Ten Articles
Previous Features
Site Map





Content copyright © 2021 by Chris Franchetti Michaels. All rights reserved.
This content was written by Chris Franchetti Michaels. If you wish to use this content in any manner, you need written permission. Contact Susan Mendenhall for details.