Get the Lifestyle You Want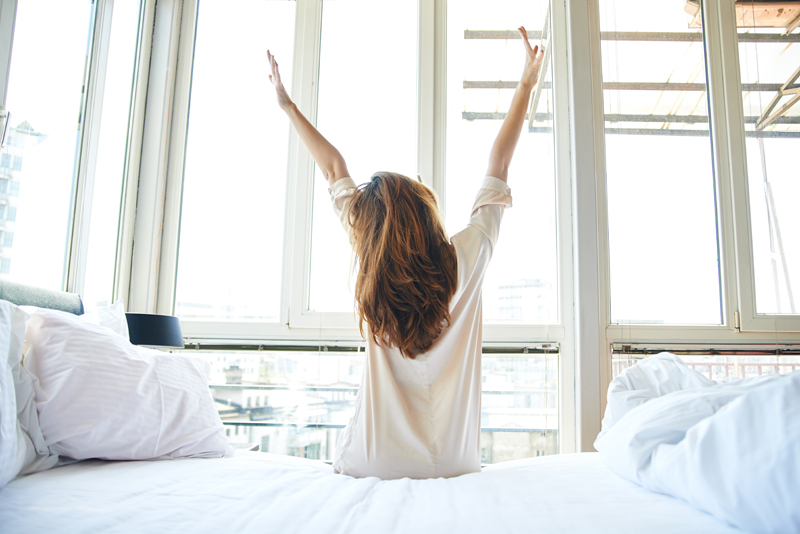 Are you making decisions based on your values? Are you aware of what your values are? You should if you want to attain the lifestyle you desire. Our lifestyle is the result of all the choices we make and should be a reflection of our priorities and goals.

Our values define what's most important to us. And if you're clear on what your values are, they can act as a guide when you make decisions, set priorities, and pursue your life's purpose.

If you're unclear about your values, visit the link at the bottom of this article for a list of values that may speak to you. Almost 400 values are listed including four that I personally hold dear including "family," "mastery," "industry," and "knowledge." There are others that I believe in like "independence," "simplicity" and "adventure" but they are not my true core values.

Next try to describe your dream lifestyle. Think about it like this, if your dream life was a glossy lifestyle magazine, what departments would be included? I'd have these departments:

Workin' It—Professional development information.

City Slickers—Tips on apartment living/organizing and decorating in an urban environment.

Parenting--Raising pre-teens.

Food—Quick easy recipes.

Health & Fitness—Easy exercise and healthy living tips.

Time Management—Tips for balancing a multi-faceted life.

Beauty—Quick tips for looking great on a budget.

Leisure—Movie and book reviews, inexpensive travel ideas, author and celebrity interviews.

Spirit Everyday-- Tips for internal growth.

All of these life "departments" represent core values I embrace, however I say it's my "dream lifestyle" because there are some elements like cooking and decorating that I have not put as much time into as I would like. Not nearly enough to achieve "mastery" which is one of my core values. If I want my dream lifestyle then I've got to make cooking and decorating a priority.

Here's the fantasy. I come home after a satisfying day of work to a thoughtfully decorated and arranged apartment. After a half hour of relaxation and rejuvenation, I whip up a quick healthy dish for the family. Of course all of the ingredients needed will be there waiting for me because we were organized enough to gather them before hand. That is the fantasy which is pretty far from my current reality.

How do I get there? To my dream lifestyle? I believe step one, as I've described above, is to be keenly aware of my values. Next I think visualization can be helpful. I've created a vision board featuring simply decorated office spaces. Next I'll do the same for kitchens, bedrooms etc. Recently I've been spending lots of time in places like Ikea and the Container Store. Something I never did before. I'm physically immersing myself in the fantasy so that it will one day be my reality.

As for reality, I put things on my to-do list that I hope will bring me closer to my dream. Each week I have a goal to pick one new recipe and collect the required ingredients. Also on my list I have a goal to get rid of all the extraneous papers I've been holding onto over the years. An overabundance of paper is not part of my dream lifestyle. My dream life is streamlined.

That's another way to look at it. Determine what your dream lifestyle will be by figuring out what it will not contain, and get rid of those things. I'll get rid of my disorganization when it comes to cooking, my procrastination when it comes to exercising and so on.







You Should Also Read:
Assessing Your Core Values


Related Articles
Editor's Picks Articles
Top Ten Articles
Previous Features
Site Map





Content copyright © 2021 by Leah Mullen. All rights reserved.
This content was written by Leah Mullen. If you wish to use this content in any manner, you need written permission. Contact Leah Mullen for details.