Creating a Perennial Garden in Clay Soil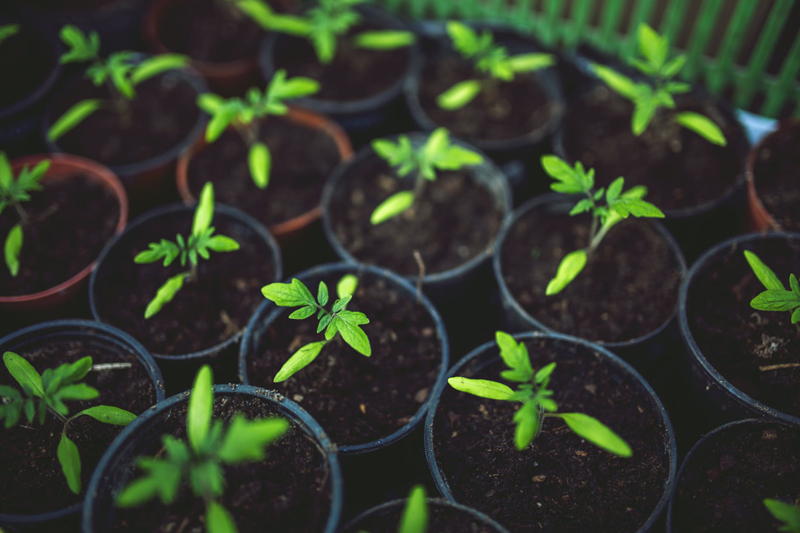 Even several years ago, gardeners faced with heavy clay were usually given back breaking advice. The experts advised stripping off the sod and digging down approximately 12 inches. Then they recommended putting in drainage, either with pipes or gravel, before backfilling. The soil would be mixed with equal amounts of compost, leaves, manure, or even straw before it was put back into the garden bed.

Today, few people have the time or strength to make a garden bed in heavy clay using this method. Many of them just dig a large hole, amend the soil and put in the plant. Then they wonder why the plant is dying and water it. The plant looks worse and worse and they water it again. When they finally pull the dead plant from the ground, its roots are damp. The plant has literally drowned in the amended soil. If you must plant in clay, put the plant directly in the clay with its crown slightly higher than normal. This gives the plant a shot at breathing. However, this is far from ideal for the plant.

The best way to plant on heavy clay is to make a raised bed, at least a foot high. This bed does not need to be a square bed built of railroad ties. If you'd like to retain the bed, you can use brick or stone, as well. However, you can also slope the bed down so that it is a berm and does not need to be retained. You will need a lot of soil and organic material to make a raised bed that is of a decent size, but it is still easier to have the nursery dump a load of each where you want your bed than to dig through clay and rocks to make your bed.

I have created 7 raised beds, some as berms and others in rock walls, on heavy clay soil fed by natural springs. This soil was extra heavy and wet, and the plants I put in the raised beds on top of the clay still did incredibly well. I could plant a wide array of perennials and shrubs in these beds.

However, perhaps you are still determined to plant in heavy clay. In that case, you will want to bring in the "sodbusters" of the garden world. These are my top eight plants that grow in and even improve clay soil.

• Echinacea Purple Coneflowers-These plants literally will break up the soil as they grow. They are drought tolerant, sun loving, vibrant and provide food for the Goldfinches, so what's not to like? These perennials are also considered to be herbs. There are many cultivars with different petals, colors, or other characteristics.
• Painted Daisies-These plants are similar to the Purple Coneflower, but come in different colors.
• Leucantheum maximum Shasta Daisies-These white daisies came from the mum family and provide cheery blooms similar to, but usually larger than, daisy flowers.
• Blue Cornflowers-These brilliant blue flowers cover the plant above beautiful, gray, strappy leaves. This plant is also drought tolerant.
• Daylilies-The daylilies that have naturalized huge sweeps of neglected land are an example of exactly how tough these plants are. Daylilies come in many colors and bloom variations.
• Lirope-This green, grass-like plant is amazingly tough and does quite well in clay.
• Coreopsis or Tickseed-This plant is very drought hardy and also very tolerant of clay. It is covered with a mass of small, daisy-like flowers during the summer months, and has delicate, ferny foliage.
• Rudbeckia or Black Eyed Susans-These cheery perennials look striking massed in front of Purple Coneflowers. Bright yellow petals surround their black centers.








You Should Also Read:
Black Eyed Susan


Editor's Picks Articles
Top Ten Articles
Previous Features
Site Map





Content copyright © 2018 by Katelyn Thomas. All rights reserved.
This content was written by Katelyn Thomas. If you wish to use this content in any manner, you need written permission. Contact Gail Delaney for details.